International student experience at UC
/
/
/
/
/
What you need to know about business at UC
What you need to know about business at UC
If you're ready to make your mark in this increasingly globalised and innovative world, a business degree will provide you with the foundations you need to do just that.
Whether it's management, commerce, accounting, or entrepreneurship, there are many specialised pathways for you to be a part of bringing an idea to life.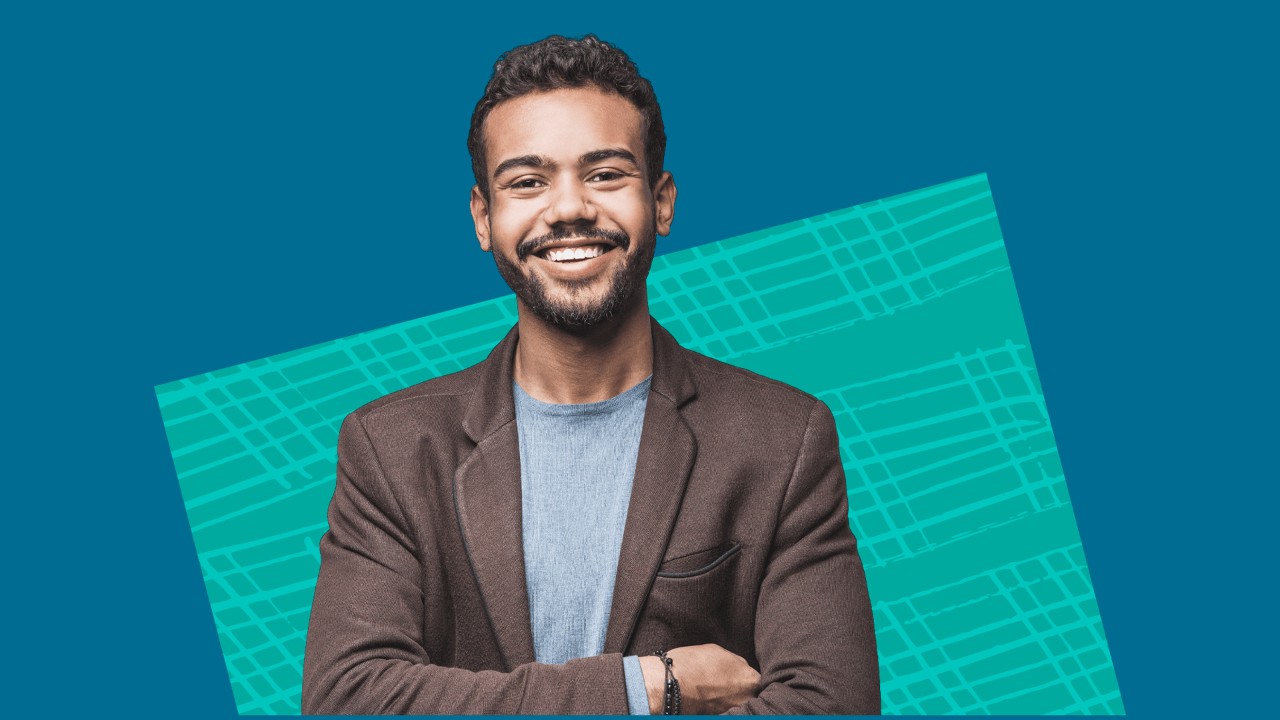 Of course, there are countless reasons to study a business degree - but what makes the University of Canberra's Business School such an excellent choice for international students?
Let's take you through what you need to know about business at UC.

Proven strong career prospects

Graduates from the University of Canberra are highly regarded by prospective employers. This is reflected in the Canberra Business School's impressively high rankings.

According to Quality in Learning and Teaching (QILT) data, UC's business graduate employability outcomes exceed the national average for full-time employment, overall employment and median salaries for graduates.

The Canberra Business School is ranked number two in Australia for career impact by The Australian Financial Review, while Business and Management at UC has also been ranked number one in Canberra for graduate employability and Education Experience by Good Universities Guide.

With these ratings in mind, as a UC business student, you can expect the highest-quality education and in turn, a successful career projection anywhere in the world.

Put theory into practice with Work Integrated Learning

The Canberra Business School can attribute its impressive rankings to its adaptable, forward-thinking approach to learning and a strong focus on real-world experience. Work Integrated Learning (WIL) is embedded into every course to equip you with the necessary professional skills consistent with industry expectations for your future careers.

Whether you're an undergraduate or postgraduate, there are plenty of WIL opportunities to develop these valuable skills. The Bachelor of Commerce (Accounting and Finance) sees academics and industry working together to create diverse WIL opportunities for you, including internships, work placements, industry projects, competitions, exhibitions, study tours, virtual real-world learning experiences and more.

Similarly, the UC Master of Professional Accounting allows you to gain extensive practical experience working on research projects, case studies, and professional briefs, all while working alongside highly skilled and experienced industry mentors.

The UC Tax Clinic
Business Students also have the unique opportunity to integrate their learnings into the workplace at the UC Tax Clinic.
The UC Tax Clinic is a student-led initiative that provides free, confidential and independent taxation advice and services to eligible individuals, small businesses, not-for-profit organisations and charities who can't access or afford professional advice from a tax agent. These services are provided solely by UC students from the Faculty of Business, Government and Law, while under the supervision of experienced tax professionals.

This initiative is just one example of how UC WIL gives you an understanding of what a future career in business could look like.

Promoting socially progressive business

Canberra Business School's collaborative and progressive approach to learning is demonstrated in our on-campus incubation hub, where you can work on bringing social enterprise concepts to life. This gives you a different perspective on business. Rather than focusing on how businesses can be profitable, you will learn how businesses can make social change.

The Mill House Clinic is a highly-sought after placement for business and law students at UC. Guided by mentors, you can work exclusively with social enterprises and First Nations organisations to help develop the client's business. In turn, you'll be able to promote a more sustainable and socially responsible community.

Networking opportunities

One of the guiding principles of the Canberra Business School is its engagement with business, government and not-for-profit professionals and organisations within Canberra, nationally and internationally.

This industry engagement not only provides you with practical business education but gives you an edge in the employment market with substantial industry connections before they've even graduated.

Some examples of notable industry partners of the Canberra Business School include International IDEA, Legal Aid ACT, eChoice, Boyce Chartered Accountants, the US Embassy, Maxim Chartered Accountants, and National Australia Bank and Chartered Accountants ANZ (CAANZ).

Ready to start your business career at UC? Contact us now!