International student experience at UC
What is IELTS?
The University of Canberra (UC) is home to a vibrant and diverse academic community, welcoming students from across the globe. As the courses at UC are taught in English, we want to make sure you have the language skills to thrive in an English-speaking environment.
If you're from a country where English is not the primary language, you must prove your ability to understand and communicate effectively in English.
One of the main ways we measure English proficiency is through International English Language Testing System (IELTS) Academic. IELTS also offer a General test, which assesses your proficiency in everyday English. This is perfect for those wanting to migrate to or work in an English-speaking country, but it is not accepted for university enrolment.
In this article, we look at English language requirements at UC, explain why they're important and give you a rundown on how IELTS Academic works.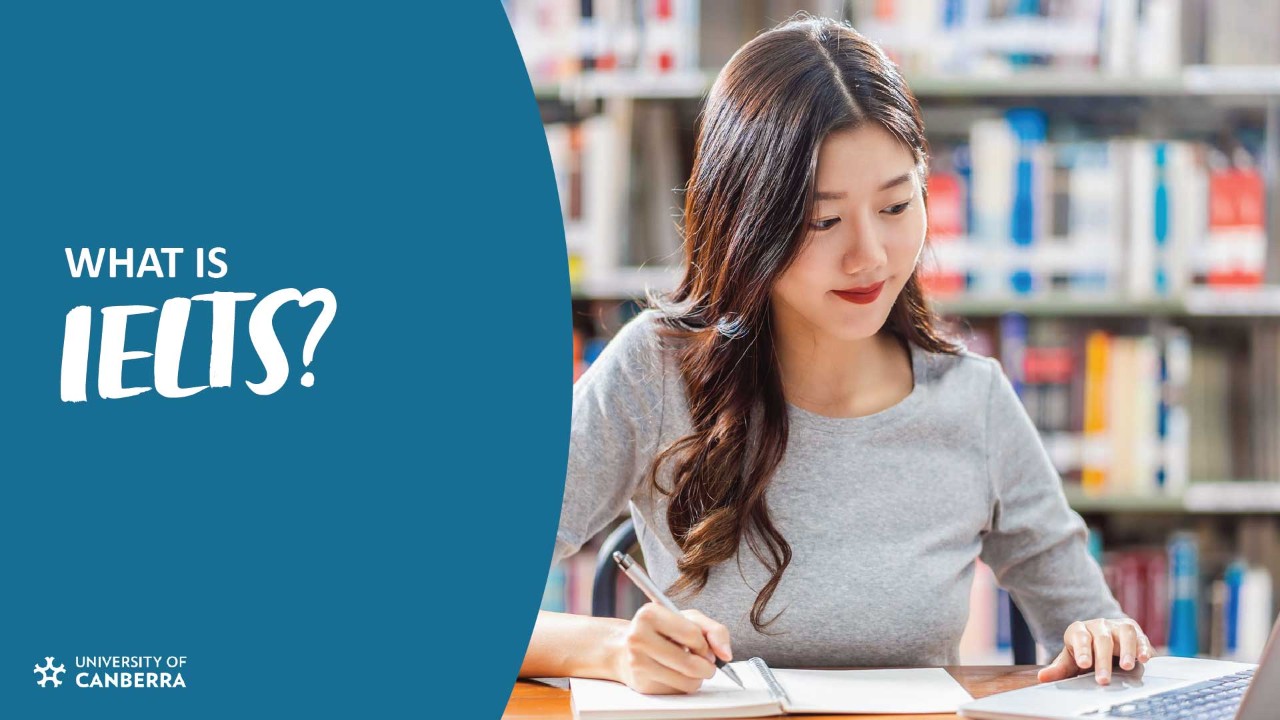 What are English language requirements?
English language requirements are standards set by universities to ensure students possess the necessary English skills to succeed in their studies.
These requirements vary depending on the level of study and the specific course or program. Meeting these requirements are essential for both enrolment at UC and obtaining a student visa.
By setting these standards, the university aims to guarantee that students can understand course materials, actively participate in class discussions and complete assignments effectively.
Proficiency in English not only contributes to academic success but also enables you to communicate effectively within the multicultural campus community and beyond.
Why are English language requirements important?
English language requirements are important for a variety of reasons.
As well as benefitting you academically, strong English skills also enhance your overall learning experience. It allows you to connect with fellow students, build friendships and engage in social activities, as well as adapt to the cultural and social environment of the university and to interact confidently outside of your classes.
The ability to express thoughts and ideas clearly and fluently contributes to personal growth and enables professional development in your future career.
What is IELTS Academic?
IELTS stands for the International English Language Testing System. It is a widely recognised language proficiency test designed for people who wish to study or work in countries where English is the primary language.
The Academic test is specifically designed for international students hoping to pursue higher education in an English-speaking setting. The scores obtained in IELTS Academic are most often used for university admissions and scholarship applications.
IELTS Academic measures your abilities in four key areas: listening, reading, writing and speaking.
In the listening section, you're assessed on your ability to understand spoken English in different contexts.
The reading section measures your comprehension skills through passages and questions.
The writing section evaluates your ability to express ideas and arguments coherently, while the speaking section assesses how effectively you communicate in English, engaging in conversations and expressing opinions.
Scoring in IELTS is based on a scale, ranging from band 1 (no understanding of English) to band 9 (expert understanding or fluency). You'll receive a band score across listening, reading, writing and speaking, as well as an average overall score.
The score requirements for admission to UC vary depending on the program and level of study. Do some research on your course to find out what level of English is required. (Hint: You will find the English language requirements under the international tab on the course details page.)
Are there other English proficiency tests accepted at UC?
At UC, while our English language requirements are set to the IELTS score, several other English tests are generally accepted. These include:
Each test has its own format, scoring system and assessment criteria. Make sure to look into the requirements of the course you're interested in to determine which test will suit you best.
Head to the UC website to convert equivalent English language test scores to ensure you're meeting the requirements of your course.
If you've already studied elsewhere in Australia or a recognised English-speaking country, you may not need to take an English language test, as you have already proven your English proficiency. Plus, if you've already completed prior study at a recognised institution or in a recognised qualification, you may already satisfy the UC English language requirements.
English language requirements play an important role in the admission process for international students at the University of Canberra. Demonstrating your knowledge of English will help you on your way to academic success and make sure you have a fulfilling university experience.
Need support? We're here to help. For assistance in understanding the English language requirements for your course, please reach out to the UC team.