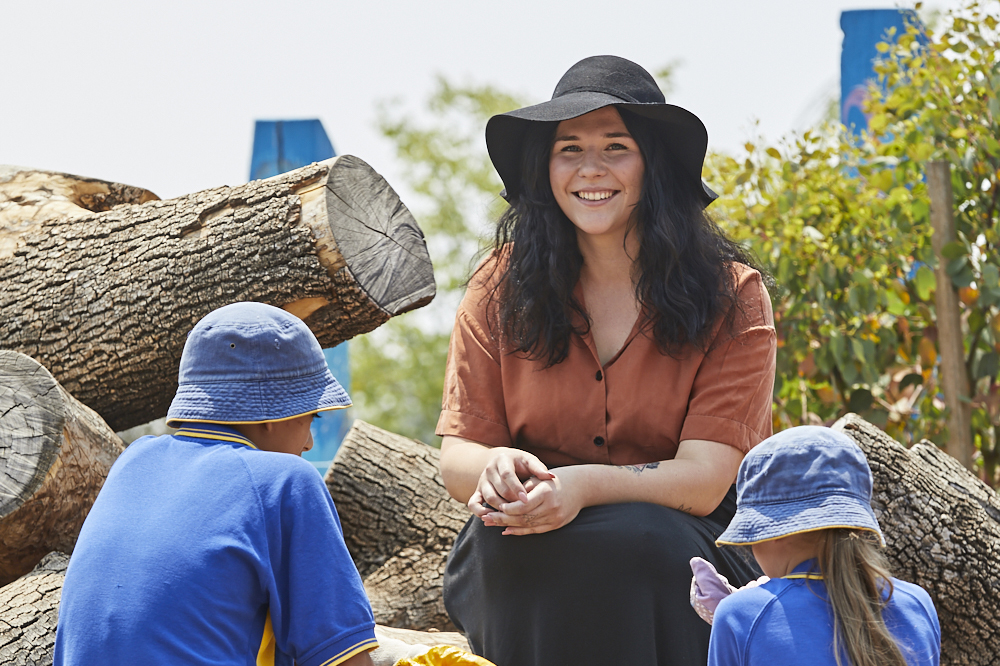 Future students: Start your journey now
Taking science beyond the classroom walls
Sarah Fletcher's work was recognised with the Prime Minister's Prize for Excellence in Science Teaching in Primary Schools. Sarah was drawn into teaching "seeing the kids ... minds get blown away when particular things happened".
Read more

about this slide
Wiradjuri Preschool stars on ABC's Playschool
Marley and her class at UC's Wiradjuri Preschool learn how to tell stories by painting patterns with dots and stripes.
Read more

about this slide
Faculty of Education
The Faculty of Education offers courses specialising in Early Childhood, Primary, Secondary and Educational Leadership, aligning with national requirements for teacher registration.
We work closely with our professional and industry partners to ensure that all of our programs combine the best of practice, new knowledge, and innovative teaching and learning.
All initial teacher education courses have been accredited by the ACT Teacher Quality Institute and are recognised as such across Australia. Students seeking registration as a teacher in another jurisdiction should confirm the requirements with the teacher registration organisation in that jurisdiction.
Our Master and other postgraduate qualifications have been thoughtfully designed with an appreciation of the diverse circumstances of our students, including working education professionals.
WHAT WE DO
WHAT MAKES US SPECIAL
HOW IT HAPPENS
---
---