Personal Histories Project
The Personal Histories Project collects, preserves and shares the stories and experiences of the people who have made and enriched the CCAE and University of Canberra.
Do you have one or more stories you would like to tell?
Former and long-serving staff members are invited to share their personal stories and memories. These stories may be as short as a few dozen words, or up to 800 words. Accompanying photographs are welcome.
---
What to write about is entirely up to you but to stimulate some thoughts here are four themes we are particularly interested in receiving stories about:
UC as a 'Challenger': From our origins as the Canberra College of Advanced Education our staff, students and alumni have always been proud of doing things differently, being socially progressive and challenging the status quo.
People and Characters: UC is proud of its unique characters from the past 50 years. It has engaged many innovative teachers, researchers and administrative staff who have changed the institution, influenced students' lives and produced outstanding graduates who have made their mark on their profession and in the community.
Leadership and Impact: UC exists to benefit the community; locally, nationally and globally. We want to tell the story of the research, education and community engagement programs that improved communities and changed lives.
The Campus Experience: Our history is embedded into the Bruce campus, our home for 50 years. We want to tell the story of the campus experience including sport and recreation, living on campus, wildlife encounters, new developments and the student experience.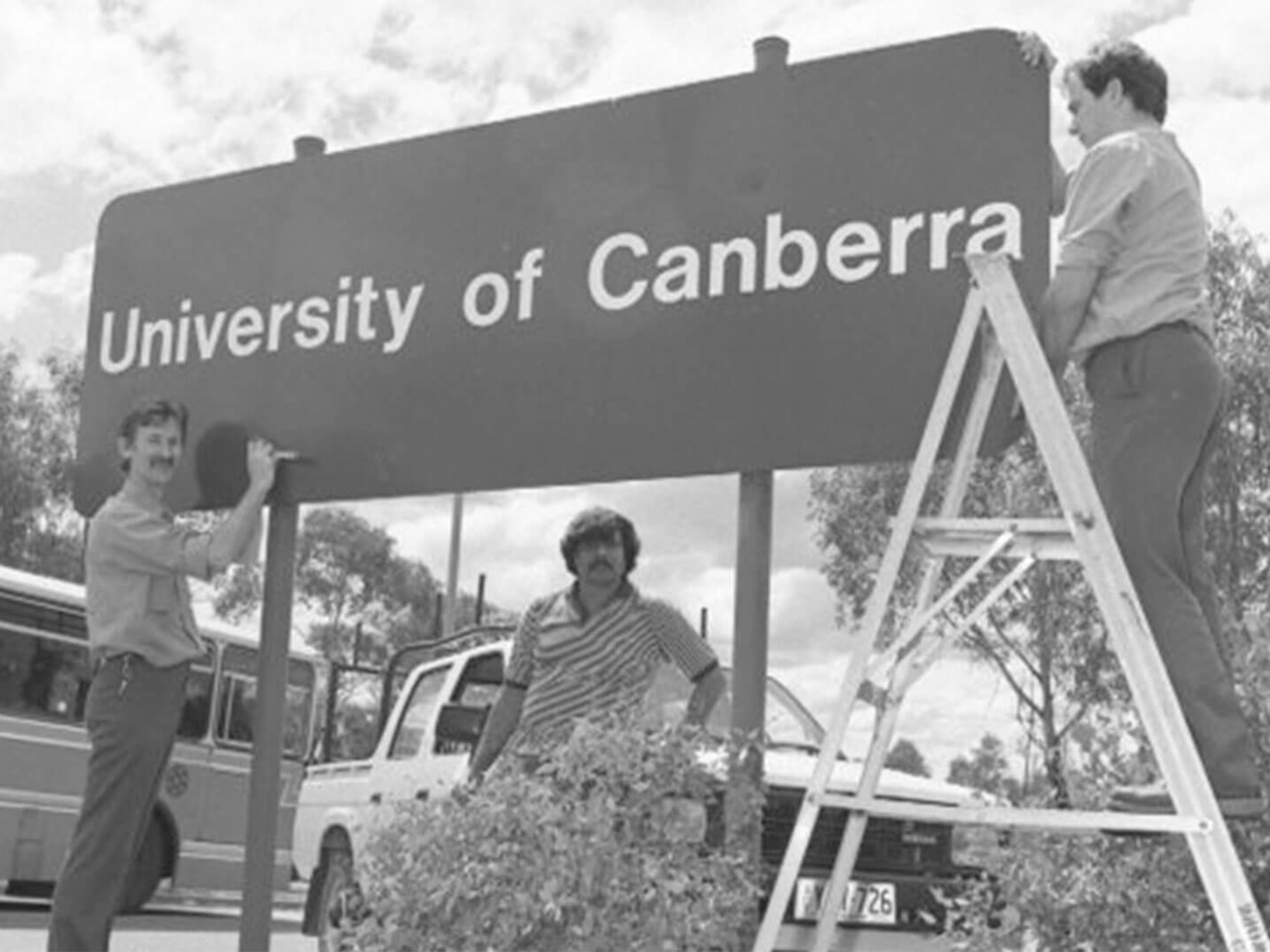 Get in touch
If you would like to speak to someone from the UC alumni team, give us a call or send us an email.
alumni@canberra.edu.au
02 6206 3959