International student experience at UC
/
/
/
/
/
Introducing the Master of Creative Industries
Introducing the Master of Creative Industries
If you're looking for a career driven by innovation, imagination and thinking outside the box, then let's look at creative industries!
UC is excited to announce our Master of Creative Industries, which will help prepare you for leadership in Australia's dynamic creative sector. We spoke to Dr Denise Thwaites to find out more about this innovative new offering.
Denise is Assistant Professor of Digital Arts and Humanities (Faculty of Arts) and convenor of the Master of Creative Industries. With a professional background as a contemporary arts writer and curator, including working on local and international museums, galleries, and festivals, Denise's experience ensures the Master of Creative Industries is always preparing you for real-world needs, both in Australia and around the globe.
With units covering digital culture, heritage and cultural economies, the program's focus on meeting in-demand skills will mean you're work-ready as soon as you graduate.
Here's what you need to know about the Master of Creative Industries.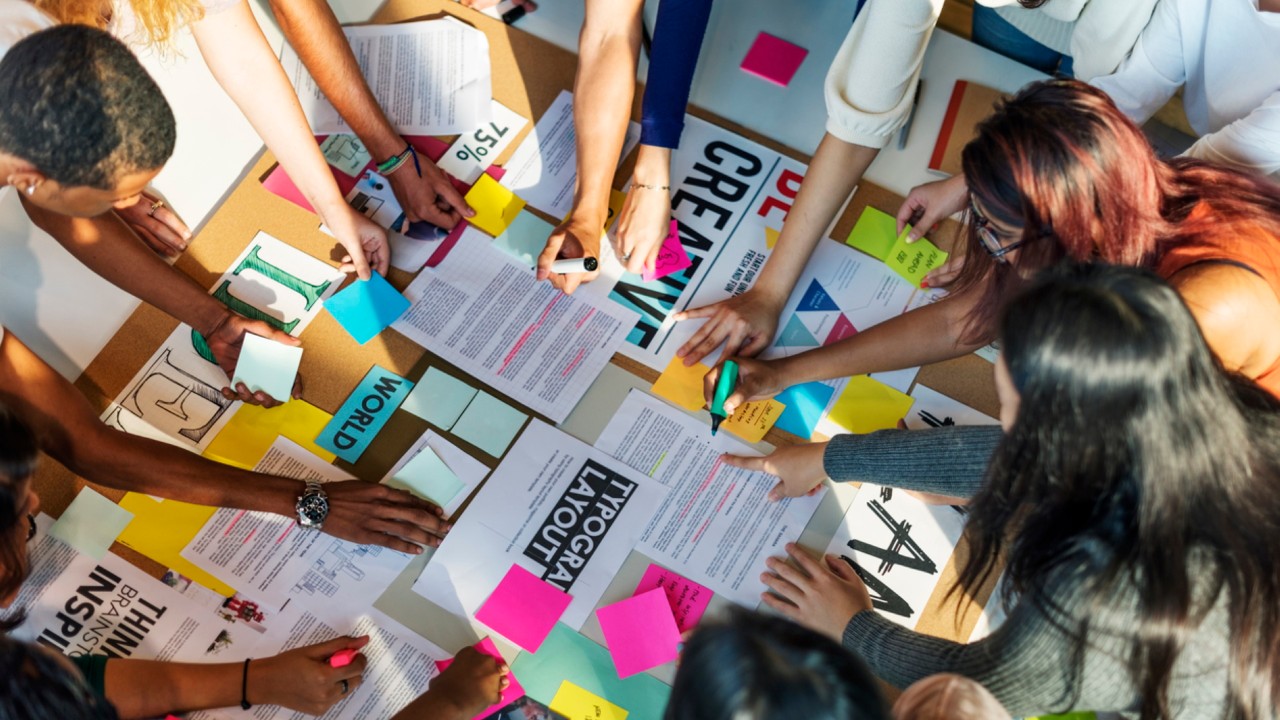 What is the Master of Creative Industries?
The new Master of Creative Industries is a two-year course that will prepare you to lead in areas across arts, culture, screen, design, and marketing. It supports the diverse needs of professionals who already work, or aspire to work, in creative industries.
With a diverse range of units to choose from, in everything from Entrepreneurship to UX Design, along with flexible timetable selections, you can make the program work for your schedule and unique career goals.
The course was designed with an emphasis on what you need to excel in the creative sector.
"We recognise that creative professionals need to be adaptable, agile and innovative, and develop their skills in lifelong learning," says Denise.
The course equips you with up-to-date knowledge and practical skills in your area(s) of specialisation and empowers you to participate confidently in the rapidly changing creative industries.
Going forward, if you enrol in the course, Denise will play a key collaborative role.
"I will work with students to co-design their particular study plan, so they can map a tailored pathway through the array of learning options that the program provides," she says.
Being based in Canberra, you'll also have access to some of Australia's most significant cultural institutions and an ever-expanding creative community. The program will connect you to careers in screen and television production; heritage and conservation; digital marketing; community arts; cultural policy and planning; design; digital arts; or in the galleries, libraries, archives, museums and records (GLAMR) sector.
The Master of Creative Industries and international students
The program will appeal to you if you want to think and work in creative and innovative ways. You'll also find value in it if you're looking to build on existing knowledge about the creative industries or pivot from another profession towards more creative domains.
"The flexible design of the program will allow each student to tailor their learning journey to support their particular needs or interests," says Denise. "There is something for everyone!"
The program will provide you with specific knowledge and skills in specialist areas such as design, heritage conservation, digital marketing, creative production, and leadership.
"Students will also enrich their understanding of how the creative industries can respond to contemporary challenges around ecological sustainability, social justice, accessibility and complex global markets," says Denise.
To assist you with gaining practical knowledge and a broad variety of perspectives, the program allows you to learn from a wide range of stakeholders.
"Students will not only learn from academic and professional experts in their field, but also from peers who bring a range of vibrant perspectives to group learning," says Denise.
The Master of Creative Industries and your career
UC offers one of the largest work integrated learning (WIL) programs in Australia to help equip graduates with plenty of industry experience and a serious competitive edge.
Throughout the Master of Creative Industries program, you'll have the opportunity to engage in WIL, which will build towards a major capstone project. Academics involved in the program will work with you to identify suitable opportunities for WIL and your individual capstone project in an area that could range from design and marketing to urban activation and cultural heritage.
Denise says the Master of Creative Industries will help prepare you for a diverse industry with lots of different job prospects. If you complete this program, you can look forward to roles such as content producer, museum conservator or curator, digital marketer and producer, arts administrator, and design consultant, as well as leading roles in creative and cultural organisations.
Ultimately, though, you can rest assured you'll be embarking on an exciting career. "[Students will] carve their own pathway through the creative industries," says Denise.