International student experience at UC
/
/
/
/
/
Introducing the Master of Building and Construction Information Management
Introducing the Master of Building and Construction Information Management
If you're considering a career in the building and construction industry, you've got a lot to look forward to at the University of Canberra. The new Master of Building and Construction Information Management (M-BCIM) is a one-of-a-kind program that combines theoretical knowledge and practical skills.
To find out more about the course, we spoke to Dr Saeed Banihashemi, Associate Professor and Postgraduate Program Director of Building and Construction Information Management here at UC.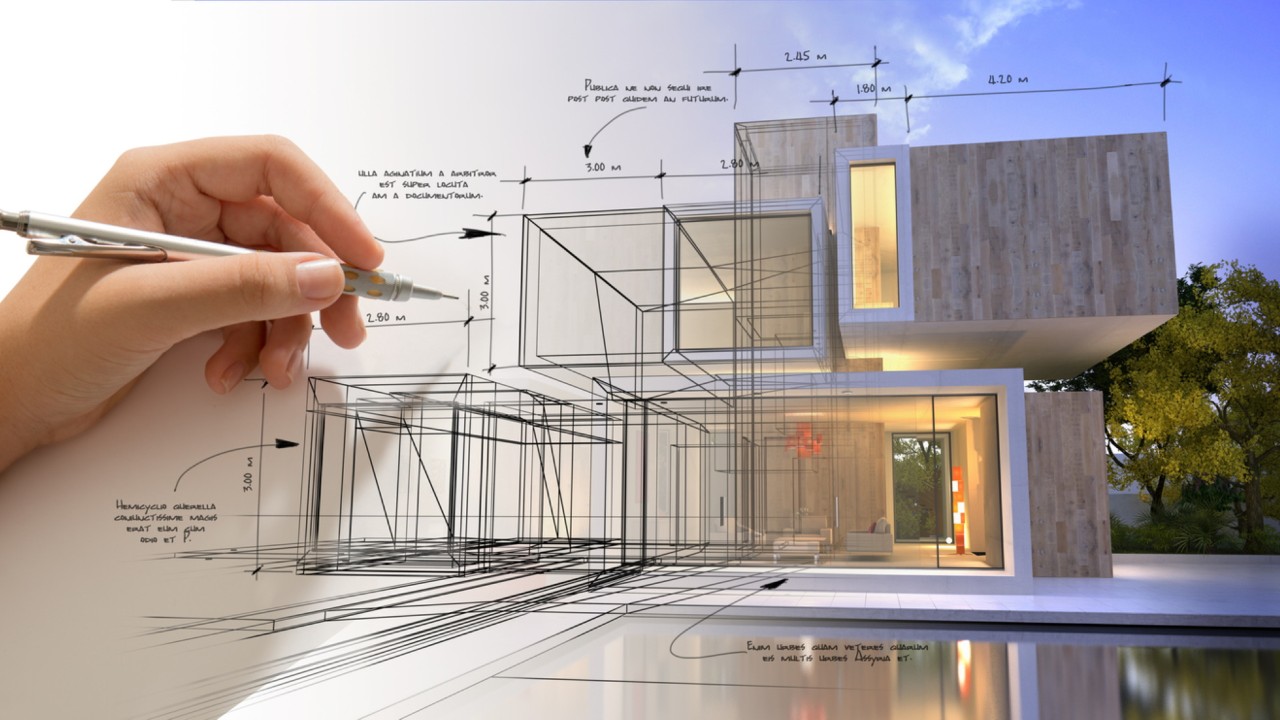 An industry first
"This is the first program of its kind in Australia. It's quite new and advanced and state-of-the-art," explains Dr Banihashemi.
If you're coming from overseas, and don't have any background in the Australian construction industry, rest assured you'll get insight and guidance along the way.
The course helps graduates emerge with the skills and knowledge to support the digitalisation of the Australian building and construction industry. You'll finish your course with a wide range of skills including researching and applying digital technologies. With these skills, you'll go on to solve complex challenges in the industry.
Tools for the digitalisation era
At its core, Dr Banihashemi explains, the program is focused on using digital tools and techniques. You'll learn how to apply your new skills to architectural design, building and construction management, and engineering. These are skills that will be critical to moving the industry towards its goal of net-zero carbon emissions by 2050.
The construction industry is relying more and more on digital tools, and the M-BCIM has been developed to provide the field with job-ready graduates. With this degree under your belt, you'll be prepared to work in the building and construction industry as digitalisation becomes the norm.
Not only will you be taught by teachers with a wealth of knowledge and skills, but you'll also have access to a state-of-the-art digital lab. Here, you can use 3D laser scanners, advanced AR and VR equipment, and high-end computers.
With industry accreditation and partnerships in the works, you'll finish your degree with highly sought-after skills. You won't just specialise in one area, either. The M-BCIM is designed to teach you to use digitalisation from the very start of a project right through to its completion.
As a graduate, you'll finish this degree with the skills and expertise to manage the digital transformation process from start to finish and learn how to work with digital engineering consultants, contractors, government departments and agencies.

Hands-on experience with the tools and systems you'll need later in your career will be a big advantage. Not only will you have access to the digital lab, but you'll also gain an understanding of using advanced tools like robotics and drones for construction.
Industry connections
On top of getting classroom-based experience in world-class labs, you'll spend 12 months of your degree working on your master's thesis and on an industry project.
That project, explains Dr Banihashemi, is a kind of work-integrated learning. This means you'll have the opportunity to explore your master's thesis while you work with one of UC's industry partners.
This is an excellent opportunity for you to gain real-world experience and build your professional network. Networking is especially important for international students, who may begin the course without many local contacts. It also provides a great opportunity to learn about the context of building and construction in Australia.
The program aims to build a new generation of building and construction management specialists, and the M-BCIM will set you up for success on your journey. As an M-BCIM graduate, you'll be a pioneer in this field and will help tackle some of the biggest challenges facing the building and construction industry.
Learning for life
Dr Banihashemi says it's not just technical skills that allow M-BCIM graduates to stand out from the crowd: "In addition to the technical leadership, digital knowledge and experience, our M-BCIM students will be lifelong learners."
He explains that focusing on research will give graduates the skills to generate new knowledge for the construction industry. Dr Banihashemi says this experience will set students like you up for success after their studies, helping to make a real difference in the Australian building construction industry as it embraces new digital technologies.
The course will have wide-ranging appeal, Dr Banihashemi explains: "Mainly, [to] international students from design and architecture backgrounds, civil engineering, building and construction management and engineering, and engineering management. I think this M-BCIM would be very relevant and helpful and useful for students with these backgrounds."
If you're interested in a career in this exciting field, you're in for a well-rounded and immersive experience at UC.