International student experience at UC
/
/
/
/
/
Your 'Back to Uni' checklist
Your 'Back to Uni' checklist
Your next chapter starts here
Welcome to UC! Our Orientation program is your introduction to university life, designed to prepare you for success on your student journey. We look forward to having you join our community.
Pull out the timetable, prepare the sticky notes, and fire up your hard drive because the university semester is back at UC! This means new classes, new content, new people, and exciting challenges.
It might be time to make some important decisions about where you will live, how you will manage your study and where you will eat lunch?
We have broken down some of the most important considerations, so you feel ready to smash the semester ahead.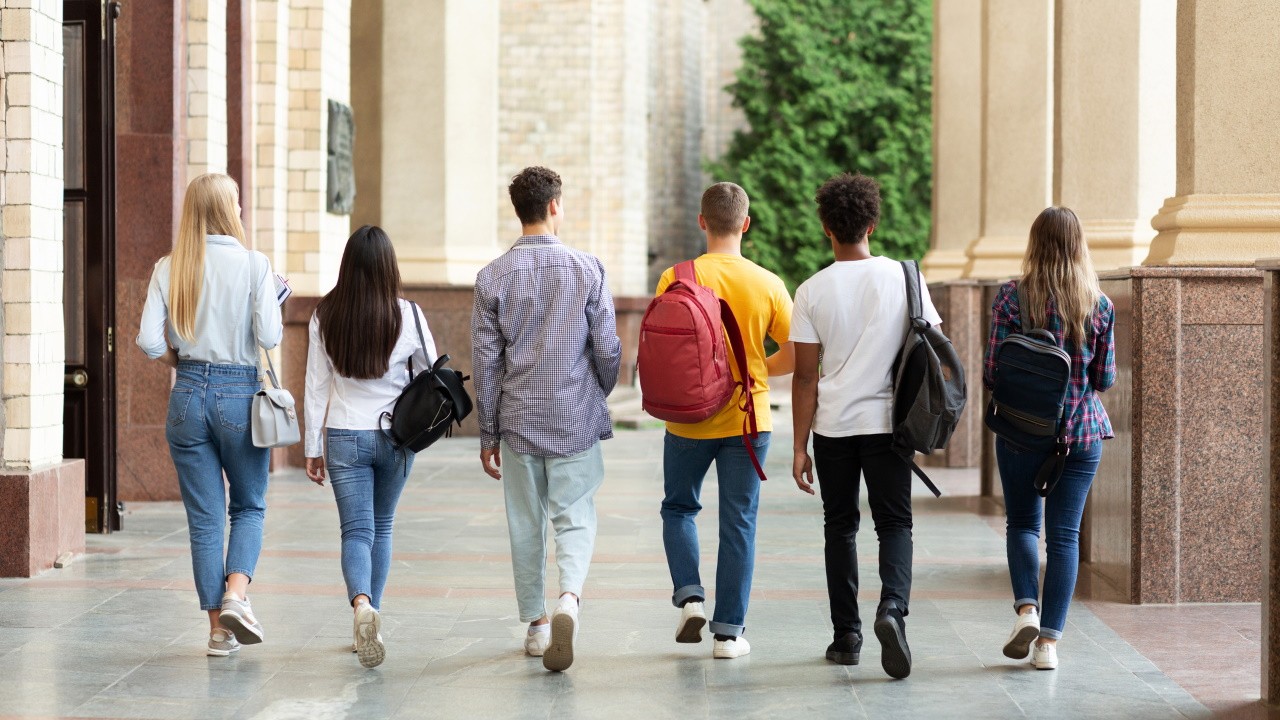 Get ready for Orientation Week
Orientation is your opportunity to get involved with the UC community and meet your peers. Our events are here for you to find out information about your course, our campus and to build social connections before your studies begin.
Organise your accommodation
Starting a fresh semester at UC comes with exciting challenges and new experiences. There might be a lot to organise, so it is best to decide where you will live early.
Students can choose to stay either on campus or somewhere nearby. Consider what works best for you, your budget, and the experience you want.
Staying on campus and in shared student accommodation can be a great way to meet people and create a support network (which is particularly useful when you need help writing notes). Living further away can be good too, just remember to think about how you plan on getting to campus, and if there is public transport available.
Collect your student card
You will want to collect your University of Canberra ID card as soon as you can. Not only is your ID card necessary to attend exams, borrow from the UC library, to exercise reciprocal rights at participating tertiary institutions, as well as access facilities requiring swipe-card access at UC-Bruce Campus, but you can use it to access discounted fares on public transport around the ACT.

Plus, many retailers and businesses around Australia offer student/concession discounts on things like clothing, movie and event tickets and technology, so it's always good to have your ID card handy.

Set yourself up online
Knowing your way around online is essential to managing your degree. After receiving an offer, make sure you are enrolled online, as lecturers upload course material and provide assignments digitally on UC Learn.

Ensure you are prepared by setting up your student account early and checking out the resources which may already be uploaded (such as a sneaky pre-reading before your class begins).

Make sure you regularly check your student email and the UC Learn portal, as lecturers communicate important announcements through these channels.

Plan your route

If you decide to drive to UC, think about where you want to park before commuting. This will help avoid parking space mayhem and late class attendance. UC has permits available and spaces for students and teachers.

Explore campus

Universities are large; sometimes, classes can be a 150-metre sprint between stations. Take note of which buildings your classes will be in before the semester begins.
The day before your first class, try finding your way around campus. It might be a good idea to download a copy of the campus map to help you navigate.
UC also runs a free campus tour which is a fantastic way to find the best coffee shops, food vans and second-hand book stores.

Prepare stationary
You will need to decide how you want to learn, note and store course material. If you prefer to hand-write notes, come to class ready with a notebook and pen. Prefer to notate digitally? Bring your laptop–just don't forget the charger!
Purchasing a diary can provide you with a reminder of what work is due each week. In week one, write every assessment due date provided in the course outline in your diary. This is the easiest way to avoid painful assignment all-nighters or surprise mid-semester examinations.

Know how to reference
Universities take referencing very seriously, so knowing how to do it properly will save you both marks and time. Always check the preferred referencing style for your course and brush up on your skills.
UC also offers free drop-in classes, which are a great way to take advantage of referencing help and ease into your study load comfortably.
Look at what clubs and communities are on offer
UC's clubs and societies are a fantastic way to meet like-minded people and make lifelong friendships. There are groups on campus for every type of student and their interest.
There are heaps of ways to connect and meet people outside class, so get involved early by checking out what is available during orientation, or by exploring online. Student groups will often host social events and sporting competitions.
Understand where to find support
Starting the semester is an exciting time, but it might feel like an information overload. UC is there to help you navigate your way. UC offers services such as medical appointments, mental health support, career guidance and financial aid.
These services are designed to make life easier for you, so don't forget to take advantage!