International student experience at UC
/
/
/
/
/
Support for international students at UC
Support for international students at UC
With no issue too big or small, UC provides a range of specialised support services for our community of international students.
Whether it's making new friends, finding a job, getting academic help, or adjusting to Australian culture and a new way of life, we're here to help!
Let's take you through some of the most important support services you need to know about.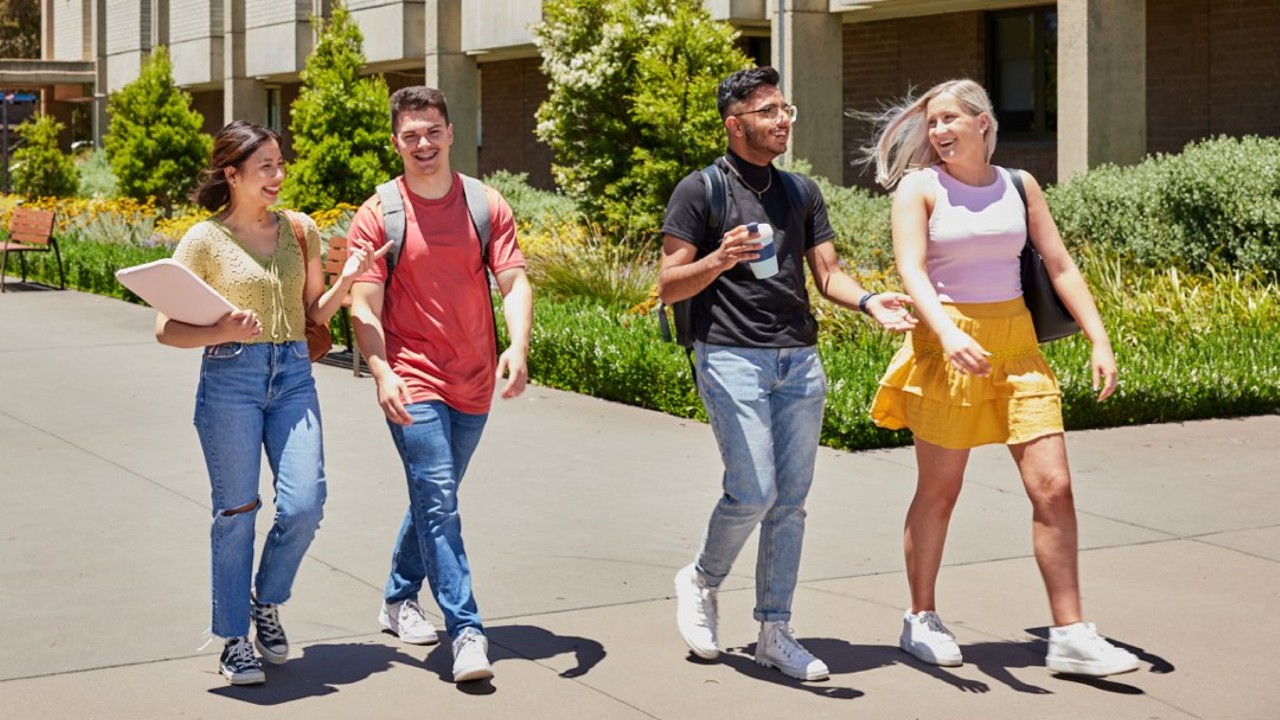 Study support
Whether it's your first time writing a university-level essay, or you need some advice on managing upcoming exams, study support is available to you at every stage of your UC student journey.
We offer a range of Study Skills programs to help you with different aspects of academic writing, assignments, research, referencing and our online learning systems. These include:
Orientation sessions
Study preparation programs
English for University course
Drop-in consultations
Drop-in assignment support
Maths and statistics assistance
Studiosity online tutoring sessions
Another key study resource is ASK (Academic Skills and Knowledge). ASK Advisors, who are all current UC students, provide 20-minute support sessions (either face-to-face or online) to help you with queries such as navigating the library and assignment writing.
You can also register for Peer-Assisted Learning Sessions (PALS). PALS are online and face-to-face group study sessions led by students who have successfully completed units from larger foundational subjects. The Peer Learning Advisors know the subjects well and can share their effective learning strategies with you.
Make sure to also utilise UC Thrive, a student mentor program that provides personal support and tailored events. The program matches you with students studying a similar degree and who have had a similar transition to university. They can introduce you to UC's culture and community, explain what to expect from an Australian workplace, or let you know the best place to get a coffee on campus!
The UC Student Wellbeing and Support team is made up of International Student Advisors and Wellbeing Advisors. They provide individualised support across a range of areas, from targeted orientation and transition support to guidance regarding studying in Australia and visa requirements. The team can also refer you to additional services, including:
Career support
It's never too early to start building your resume, gaining workplace experience, and building your professional network. At UC, we're committed to supporting you in developing your work-ready skills alongside your studies.
With one of Australia's largest Work Integrated Learning (WIL) programs, you'll graduate with a competitive edge and loads of hands-on experience. Placements, internships, and industry projects are inbuilt into most degrees, and you can make our professional connections your own, thanks to an extensive list of industry partners. Different forms of WIL at UC include:
Internships
Professional mentoring
Health-related clinical and non-clinical placements
Industry, research and community projects
Teaching experience
Volunteering
Simulated and virtual business environments
For additional personal and professional development, you can apply for UC Lead. This unique program will help you develop leadership skills for your studies and career, with real-world project-based experiences.
Meanwhile, the dedicated Careers UC team can help find the perfect career pathway for you. Whether it's proofreading your resume, interview advice, or assisting you in finding a part-time role, Careers UC is your one-stop-shop for everything employment-related.
You also have the opportunity to attend career-related workshops for international students on topics such as job interviews and communicating in Australian workplaces. Contact the Careers UC team for more information.
Social support
Your UC student journey is much more fun with friends! One of the best ways to meet new people is by attending UC Events. With movie nights, live music, and workshops, you're never short of opportunities to connect with other students.
UC also offers over 70 social, cultural, sporting, and academic clubs and societies. Join one, or start your own, to meet like-minded people and build your community.
Plus, support services such as ASK or PALS are a great chance to engage with others in similar situations to you, which can help you settle into life in Canberra more easily.
External support
When studying at UC, not only will we support you before, during and after your studies – so will the Australian Government.
Study Australia is a great resource for international students, covering everything from accommodation to working rights, with a range of support services available. For example, the Career Matcher Tool can help you explore your career pathways, while the Academic Readiness Microcredential is a free program that helps you prepare for the requirements of the Australian education system (you can add the microcredential to your LinkedIn profile when you've completed it, too!).
Study Australia also has all the most up-to-date Australian Government travel and visa advice for international students.
Study Canberra is a resource specifically for students studying in Canberra. International students can help with planning your arrival in Canberra, finding a job, living in Canberra, scholarships, student visas and English language learning.
If English is your second language, the Australian Government offers a Translating and Interpreting Service (TIS National). They will be able to provide language support when speaking to organisations such as The Department of Home Affairs, medical and health practitioners, pharmacists, or emergency services. Call them on 131 450 for the cost of a local call.
If you have general questions about international education, you can contact the Australian Government Department of Education at 1300 615 262.