International student experience at UC
/
/
/
/
/
8 things to do in Canberra this winter
8 things to do in Canberra this winter
While cold winter days might have you more tempted to stay inside under blankets, Canberra offers so much to do that you can't help but get out and explore.
From galleries to live music, skiing to snacking, here are the top winter activities to enjoy in Australia's capital city.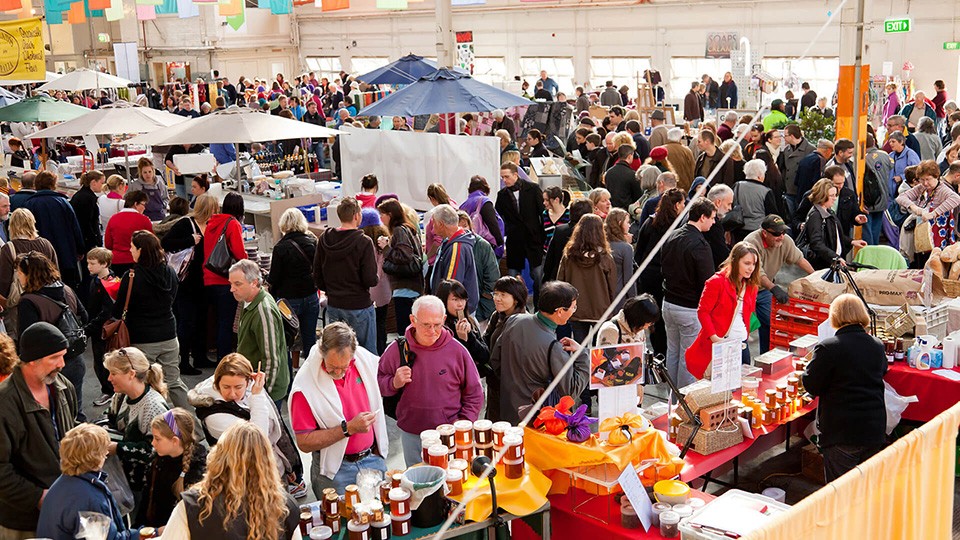 1. Gallery hop
Canberra is home to the National Gallery of Australia, which covers Australian art, the world's largest collection of Aboriginal and Torres Strait Islander art, Asian art, and European and American art. Once you've spent a good couple of hours indoors, head out to the gallery's sculpture garden and enjoy the view of Lake Burley Griffin and beyond.
Right next door is the National Portrait Gallery, which, as the name suggests, showcases portraits of famous Australians across all fields and industries. After admiring the many faces on display, you can warm up with a hot drink in the cafe.
2. Snow day
If winter has you longing for snow days, you don't have to travel far to get your fix. Corin Forest Mountain Resort is 45 minutes from the city centre and is the place to go to spend a morning or afternoon perfecting your skiing or snowboarding skills, tobogganing down the alpine slide or making snow angels.
If you're a more experienced skier, the Snowy Mountains (Australia's 'Alps') are 2.5 hours from Canberra and are one of the top destinations in Australia to enjoy a weekend on the slopes.
3. Truffle season
Winter in Canberra is a great time for foodies. June to August marks truffle season in the capital, and local restaurants, cafes and bars celebrate with special truffle-inspired menus.
In and around the nearby town of Braidwood (about an hour east of Canberra), you can even try your hand at truffle hunting at one of the local truffle farms, such as Durran Durra Truffles or Terra Preta Truffles.
4. Science Fix
Now, Questacon is technically a science centre targeted at kids, but we challenge you not to have fun here. This science and technology museum is filled with interactive exhibits to teach you about everything from earthquakes to space, honey production to brain perception.
It's a great way to expand your general knowledge, which could come in handy at one of our many themed Trivia Nights!
5. Markets
Warm up with a walk around one of Canberra's weekend markets. The legendary Old Bus Depot Markets in Kingston are held every Sunday and are the place to go for locally made fashion, collectibles, decor and food.
The popular Christmas in July market brings some festive cheer to the National Rose Gardens with seasonal food and drink, stalls, movie screenings and more.
6. Head for the hills
Canberra is surrounded by fantastic mountain trails that offer spectacular views of the city. Winter is generally considered one of the best times of the year to enjoy a panoramic sunrise or sunset, so layer up!
Mount Ainslie is where you can take one of the more popular hiking trails, with the summit affording amazing views of Canberra's key natural and manmade landmarks, and the Brindabella mountains beyond. Don't forget your camera.
7. Live music
The temperature may be dropping but the local live music scene is as hot as ever. UC Refectory is playing host to some great local acts this winter including The Wombats, The Jezebels and Holy Holy. Check out all the listings here and discover some great Australian and international music.
8. Park life
During winter in Canberra, you'll likely get to enjoy quite a few sunny days – when the best place to be is outside.
Pack a picnic and head to one of the city's many parks and nature reserves. The Australian National Botanic Gardens feel a world away, with plenty of bushland nature trails and picnic spots to enjoy. The nearby Black Mountain Nature Reserve is also a popular spot, and you may also meet some local wildlife on your visit.