International student experience at UC
/
/
/
/
/
5 reasons you should study in Australia's capital city
5 reasons you should study in Australia's capital city
If you're looking for a city that has it all for your overseas adventure, you can't go past the Australian capital, Canberra. Located just two hours from the coast and surrounded by breathtaking natural beauty, Canberra offers the best of both the city and the Australian bush.
Here's five reasons why you should choose Canberra for your international study experience.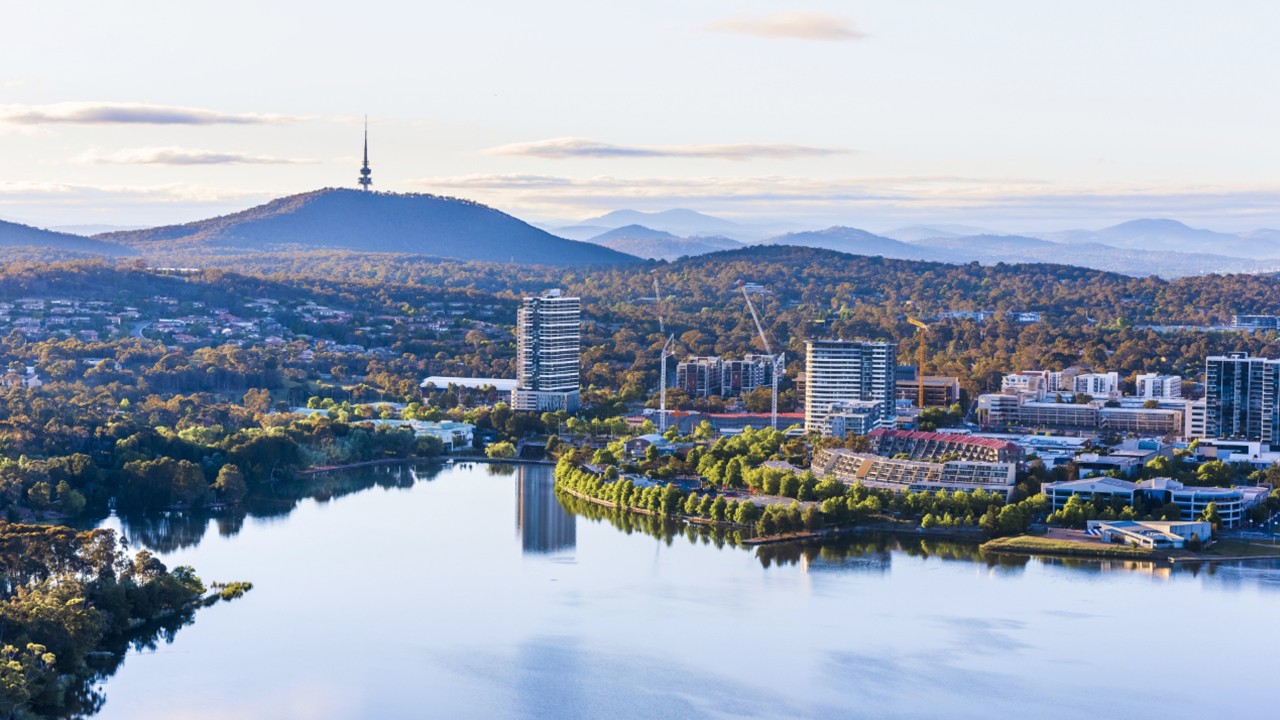 Quality of life
When choosing your international study location, one of the most important things to consider is quality of life.
With clean country air, a thriving city scene and an inclusive community, it's no wonder Canberra has been ranked as one of the world's most liveable cities. Canberra also has a young population and a low cost of living compared to other Australian cities, making it the perfect choice for international students.
Safety is another key thing to consider when moving to a new city, especially if you're coming alone. Canberra is exceptionally safe, boasting the lowest crime rate in Australia.
World-class education
Of course, you should also choose an international study destination with world-class educational institutions. Canberra is renowned for its excellent educational system and Canberrans are the best-educated population in the country.
The University of Canberra (UC) is ranked number one in the ACT for both teaching quality and student support, offering degrees in a wide range of study areas. No matter your chosen field, you'll be sure to get a top educational experience.
Lifestyle
The most exciting part of any overseas adventure is experiencing a new culture and way of life. The people of Canberra live an enviable lifestyle, spending lots of time in the great outdoors and enjoying its incredible natural beauty.
If you're a nature lover, you'll find plenty of breathtaking scenery to enjoy while visiting the amazing hiking trails and national parks, all within a short distance of the city.
Canberrans love to get active, so you'll find plenty of sports and fun recreational activities to take part in while you're here. Take a walk along Lake Burley Griffin, cycle along any of the city's extensive bike paths, or cheer on the local sports clubs at game time!
If the arts and entertainment is more your scene, there are an incredible range of galleries, museums, events and festivals to enjoy year-round.
Career options
Canberra is the perfect place to start or grow your career. With lots of fantastic opportunities to explore, it also boasts the highest median income and the highest level of employment in Australia, so you won't find a better place to land your dream job.
While you're studying at UC, you'll get to build your real-world experience through Work Integrated Learning or clinical placements, which form a part of your studies. And to top it off, UC is ranked number one in Canberra for full-time employment.
Careers UC also has plenty of on-campus job opportunities for students, and they can help you explore your options and land a great role once you graduate.
Studying in Canberra also gives you the opportunity to stay in Australia even longer after graduation. Because Canberra is classed as a regional area for migration purposes, graduates are eligible for an extra year on a Post-Study Work visa. This means even more time to build your professional experience and enjoy your international adventure.
Friendly people
Moving to a new country by yourself can be challenging, which is why it's so important to know your new city is a friendly one. Luckily, the people of Canberra are incredibly warm and welcoming to people of all cultures and backgrounds, which is why they're part of the Welcoming Cities Network.
Canberra is a multicultural city, and its people love to celebrate their international roots with regular events, as well as the National Multicultural Festival, which is held each year in February.
You'll also find a great community waiting for you at UC. With lots of societies and clubs to check out, and a packed calendar of events, it's no wonder that UC is ranked number one in the ACT for overall experience.
Find out more
With so many amazing benefits, you can be sure that Canberra is the perfect place for your international study adventure. To find out more about studying at UC, visit our website or get in touch with us today!