/
/
/
/
/
2022 Researcher of the Year, Kerry McCallum
2022 Researcher of the Year, Kerry McCallum
Written by Kailey Tonini, photo by Tyler Cherry
Professor Kerry McCallum is inspired by the opportunity to create change, no matter how small.
Channelling that inspiration into researching the role of media in public opinion and policymaking has led her to working on projects that make an impact on our community and society, including Indigenous affairs, reporting of child sexual abuse, digital news habits and more.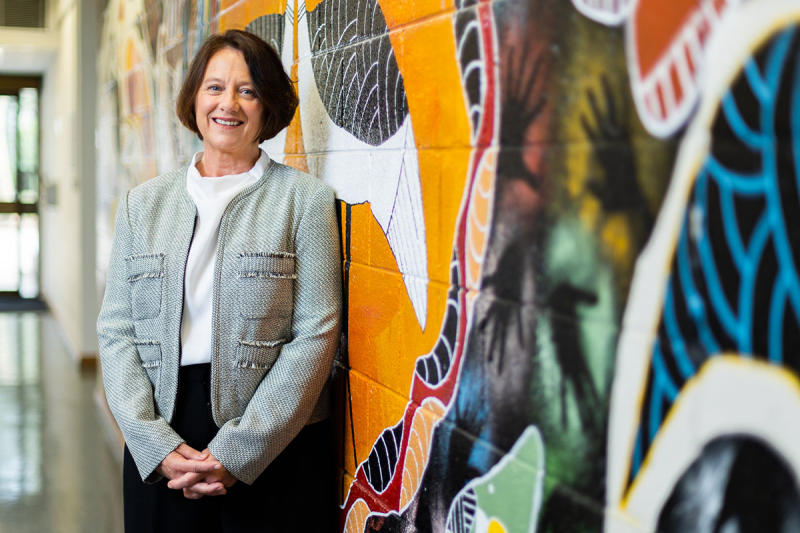 Kerry's family were always involved in politics at a local level, which, combined with her passion for social justice and Indigenous affairs, inspired her future in public opinion and policymaking, in both industry and research.
She completed her undergraduate studies in communication and public relations at the Canberra College of Advanced Education (CCAE, which became the University of Canberra in 1990), then worked for local and federal politicians – which included a number of election campaigns in the 1990s.