Deliberative Democracy Summer School 2024
/
/
/
/
/
Deliberative Democracy Summer School 2024
7 - 9 February 2024
Centre for Deliberative Democracy and Global Governance, University of Canberra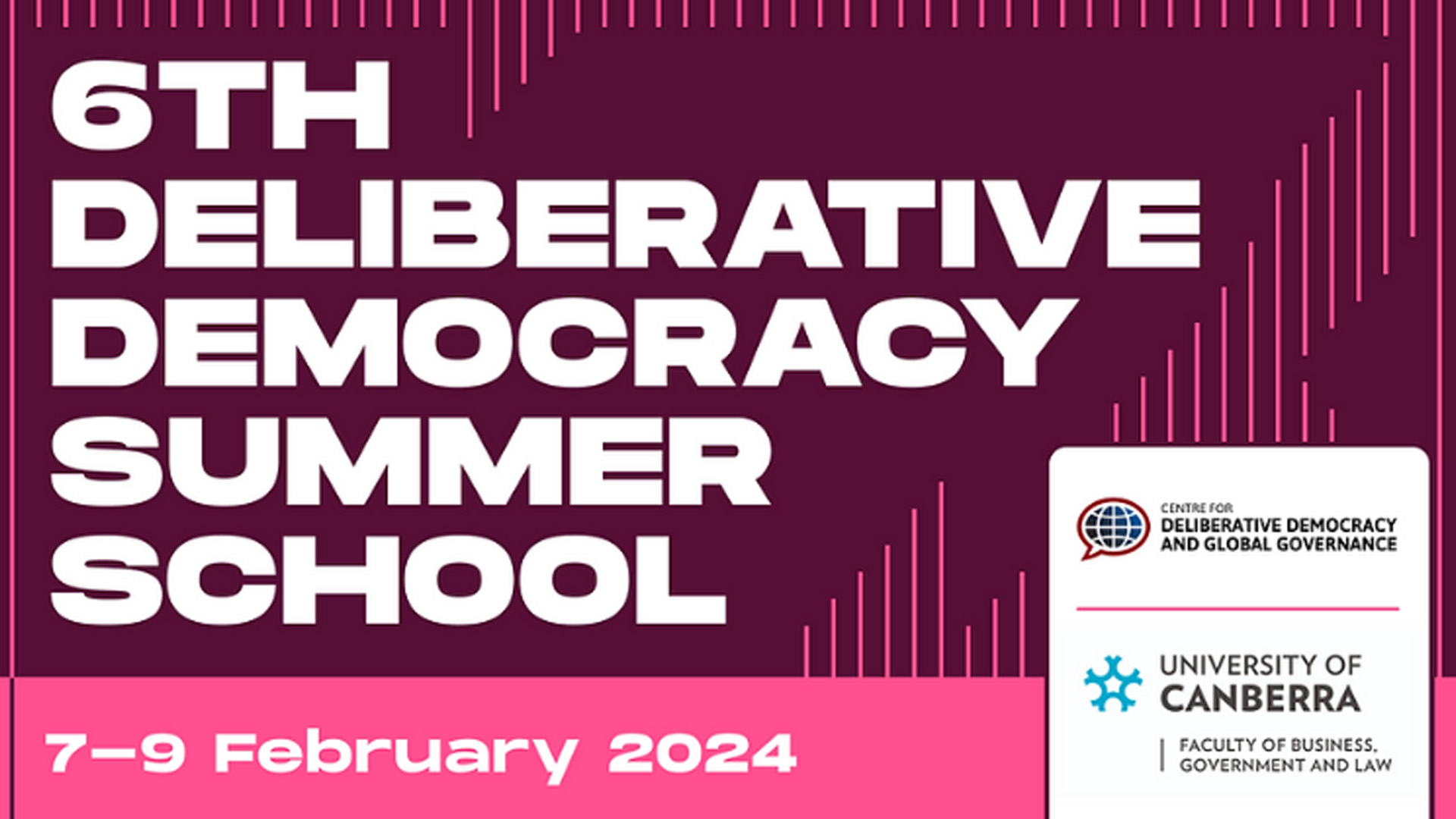 We live in a time of global challenges including the climate emergency, pandemics and populism. Deliberative democracy leads the way towards mending and transforming societies. It inspires us to listen to fellow citizens and to nature. Deliberative transformations build the path towards democratic and sustainable futures.
The 6th Deliberative Democracy Summer School brings together postgraduate students and early career researchers with leading scholars in the field. It provides a unique opportunity to discuss emerging themes, empirical findings and methodological innovations in deliberative democracy research.
Participants will have the opportunity to present their work on a wide range of topics including – but not limited to – deliberative systems, mini-publics, social movements, transnational deliberation, non-human deliberation and feminist and decolonial deliberation.
Participation is free of charge. Limited financial support for overseas travel is available.
Deadline for applications is 30 June 2023.
Melissa Williams | University of Toronto
Yves Sintomer | Paris 8 University
André Bächtiger | University of Stuttgart
Carolyn Hendriks | Australia National University
Marina Lindell | Åbo Akademi
Maija Setälä | University of Turku
Hans Asenbaum, Nicole Curato, John Dryzek, Selen A Ercan, Jordan McSwiney, Simon Niemeyer, and Adele Webb | University of Canberra