Making the transition from high school to university is a significant event for parents, carers and young adults. Filled with excitement, challenges, anticipation and a few nerves, it's easy to feel overwhelmed.
Just like you, we want to see your child succeed as they take the next steps towards their future. In this guide, we'll cover all the important things you need to know to help support your child and get them ready for university life.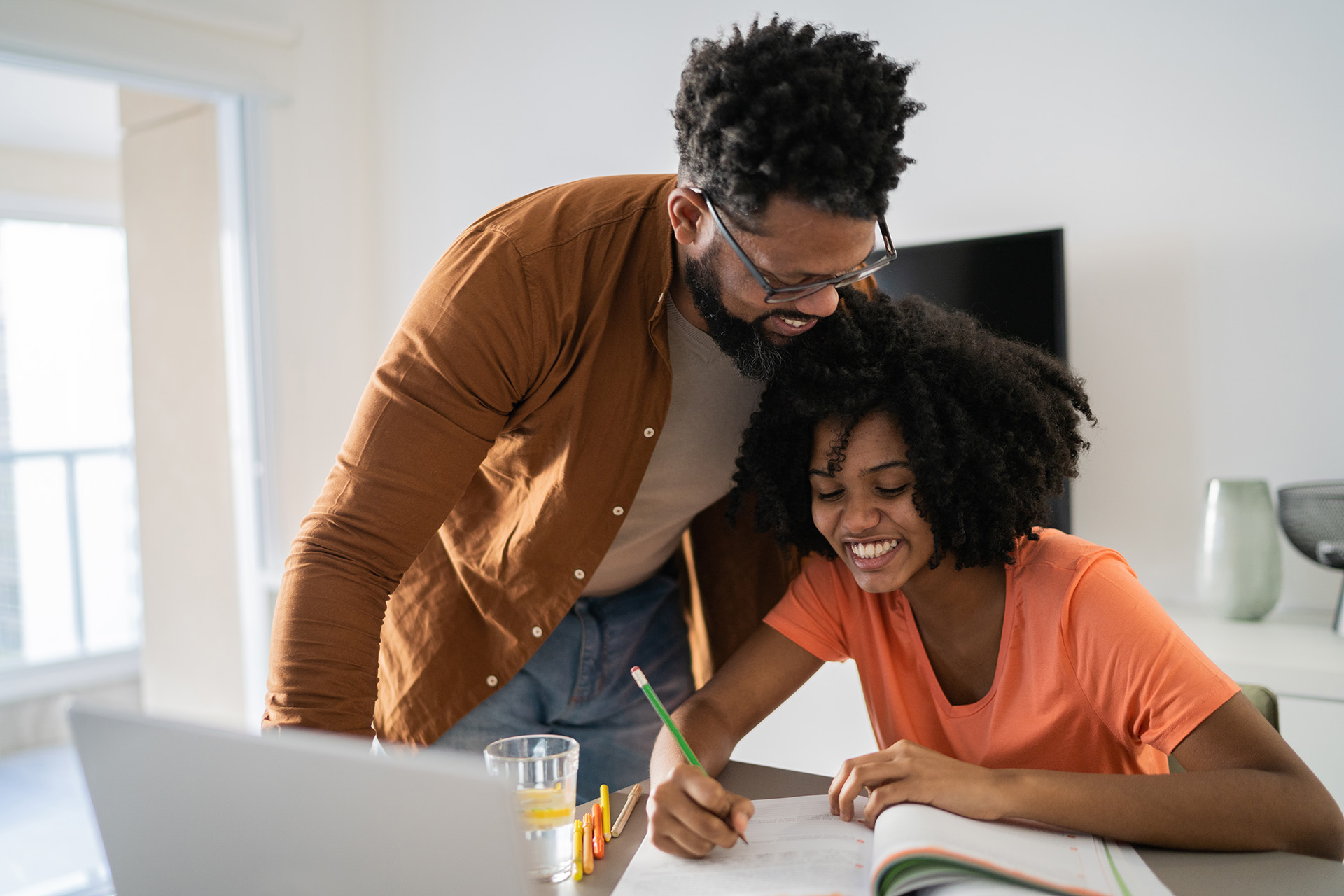 Depending on what stage of high school your child is in, there are different levels of action required in supporting their university journey. Here's a good starting point to help you understand more about university and to kick start your planning and decision-making.
My child is in...
Talking about interests and abilities is a good way to ease into conversation about university options. Does your child have any ideas in mind about their future and what careers they would like to pursue? Explore their skills and interests and research some study options. With more classes to choose from in years 11 and 12, you can help your child pick the subjects based on their true interests.
Make sure you attend Year 10 information events at colleges and universities, and check eligibility for early entry pathways.
To study at university, your child must select ATAR courses in Years 11 and 12. Make sure you visit the Universities Admissions Centre (UAC) website to understand what an ATAR is and how it is calculated. On the UAC website, you'll be able to research admission requirements with your child for courses that they are interested in. This can be a great way to help your child stay motivated and goal orientated.
UC also offers a Fast Forward Program, designed for Year 11 students to help them gain an early offer into their preferred course.
How exciting! University life is within reach. This is the time for students to focus on getting the best ATAR result possible. We recommend attending career expos and open day events to learn about university life in more detail. Going to university events can help your child visualise themselves on campus, and make the university feel more familiar.
For students interested in taking a break before coming to study, it's still worth attending events and researching courses so your child is prepared for when they're ready to start uni. In most cases, enrolments can be deferred, allowing time for breaks and gap-years, so UAC applications should be entered as soon as possible. When your child is ready to apply, we recommend submitting an application before the early bird closing date.
At UC, students are welcome to start halfway through the year in the second teaching period. Keep an eye on key dates as not all universities follow the same academic structure.
Learn more about university
How is university different from high school? What does ATAR mean? What is an articulation? What are the differences between a course, credit, minor and major? Find out more below.
Topic
High school
University
Attendance
Attendance in high school is compulsory. Students are expected to attend Monday – Friday, from 9am – 3pm.
Some university classes may not have compulsory attendance. Classes can start as early as 8:30am and as late as 8:00pm. Students are not required to be on campus every day, with the possibility for being only on campus two days a week!
Class structures
Classes in high school are set on campus with a face-to-face delivery.
Some university classes will have face-to-face delivery while some classes may be delivered online. There is also opportunity to complete a unit through industry-based learning.
Class numbers
Typically, 25–30 students with 1 teacher.
Some lectures can have over 100 students with 1 lecturer. While some tutorials can be as small as 10 students.
Timetabling
Class schedules are automatically set by the school.
Students have the flexibility to build their own timetable.
Time management
Teachers remind students when assessments are due and will ask for assessments to be handed in.
Students study independently at university and are expected to manage their own time.
Results
End of term/semester results are mailed to parents and carers. Student progress may also be discussed at parent/teacher interview evenings.
Semester results are only made available to students.
Teaching periods
High school typically has four terms, each approximately 10 weeks in duration.
UC offers four teaching periods:
Semester 1 & 2: 14 week duration
Winter/Summer (optional): 7 week duration
Holidays/breaks
Two to three week break between terms.
Students can have up to 2 months break between each semester.
Student support
Teachers identify if students are having problems and approach you.
UC has a range of support services available to all students. It is the student's responsibility to seek help.
Campus involvement
There may be sports teams, musical bands and other extracurricular groups.
UC has over 50 clubs and societies that range from academic, social, cultural and sporting. It's a fantastic way to meet like-minded people.
Opportunities
Visits from guest speakers, school excursions and camps.
Students get opportunities to study overseas and gain industry experience relevant to their course.
| Term | Definition |
| --- | --- |
| Accreditation | A certification of competence in a specified subject or area of expertise awarded by a third party. |
| Articulation | A formal agreement between two educational institutions to award credit towards a course based on previous completion of an award program. |
| Australian Tertiary Admissions Rank (ATAR) | A rank calculated so that universities and other tertiary education providers can compare students who have completed different types of Year 12 study. The ATAR is used as a basis for admission into university. Other criteria may also be used in conjunction with an ATAR. |
| Course | A program of study, usually taking three or four years to complete. When a student completes their course, they are awarded a degree. |
| Credit | The recognition of prior learning and skills, which can excuse a student from undertaking certain units within a degree. |
| Deferring | A term used when a student receives an offer from a university but chooses to delay their start date by six months to one year. |
| Degree | A qualification a student earns after completing their course of study. |
| Discipline | A group of degrees at an institution that share common themes, units and resources. |
| Double Degree | Students can study two undergraduate degrees at the same time and complete both degrees in a condensed time frame. |
| Faculty | A collective group of associated disciplines, run by a Dean who oversees teaching and research. |
| HECS (or HECS-HELP) | HECS-HELP is a financial loan available to eligible students enrolled in a Commonwealth Supported Place at a higher education institution. Find out more at studyassist.gov.au. |
| Honours | A one-year course for high-achieving students, typically undertaken at the end of a standard three-year bachelor's degree. |
| Lecture | A class which present the critical information from a unit to students. |
| Major | A sequence of related units that form a student's main field of specialisation within a degree. Students are required to undertake a certain number of units within this specific field to qualify with a major. |
| Mature Age Students | Students who are entering tertiary study and are aged 21 or over. |
| Minor | A sequence of related units that form a student's secondary field of specialisation within a degree. Minors also require a certain number of units to be studied. |
| Non-School Leaver | Students who are entering tertiary study without having graduated from Year 12 the previous year. |
| Packaged Offer | When a student doesn't meet the admission requirements of a degree, they may be required to complete another program of study prior to commencing study such as a bridging course or English language program. |
| Pathway | Alternative entry methods into university that are not based on a raw ATAR score, including schools' recommendation schemes, adjustment factors and bridging courses. |
| Postgraduate (PG) | Study undertaken after a student has already completed at least one undergraduate bachelor's degree or equivalent. |
| Prerequisite | Prescribed conditions students must satisfy to enter a course. |
| Scholarship | Financial grants given to eligible students to help cover costs associated with university, based on merit, need, career or equity grounds. |
| School Leaver | Students who plan on studying either straight after completing year 12 or in the following year. |
| Selection Rank | An adjusted score for entry into university consisting of a student's ATAR plus any adjustment factors that they are eligible for and have been awarded. |
| Tutorial | A class intended to assist students in the understanding and practical application of information provided in the lecture. Also known as a 'tute'. |
| Undergraduate (UG) | A student who has not yet completed any tertiary study. Most bachelor's degrees are referred to as undergraduate degrees. |
| Universities Admissions Centre (UAC) | UAC processes applications for admission to most undergraduate and some postgraduate courses at participating institutions (mainly located in NSW and the ACT). For more info, visit uac.edu.au. |
| Work Integrated Learning | The combination of workplace experience with academic learning assessments and support. This is embedded in all our degrees at UC. |
Supporting your child during exams
Finishing high school can be fun and exciting, but it can also be stressful and overwhelming. Some students will be able to see their goals through and transition seamlessly into university, while others may need to find another way to get into their preferred course.
We're ready to help.
It is important to be supportive of your child and encourage them to pursue their goals. Stumbles happen, and no two study experiences are the same. At UC, we don't expect our students to know it all right away. We offer many resources and pathways to help support you and your child (see Getting into uni below).
Here are some things that might help your child at this stage of life.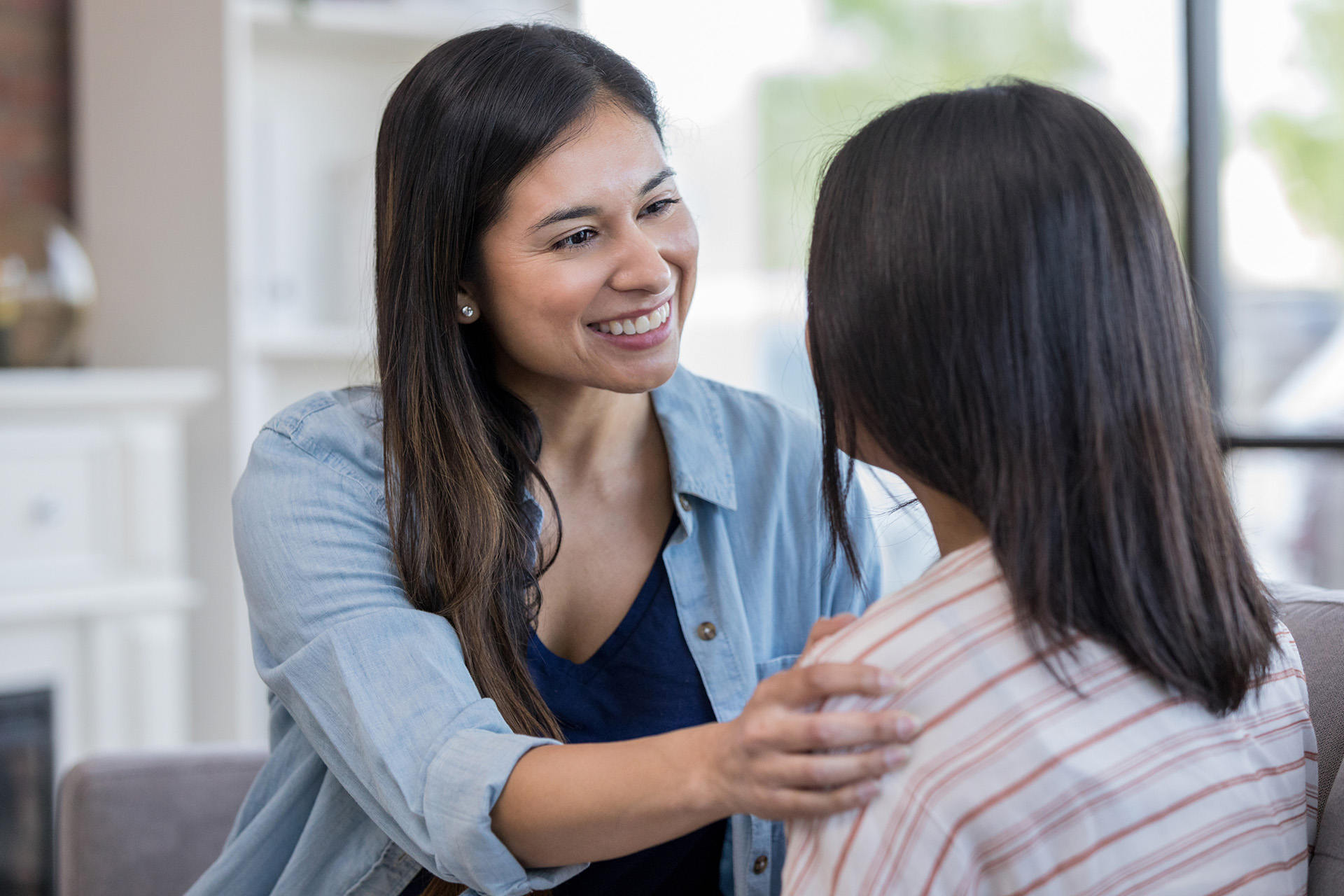 Make sure you set aside time to be there for your child so they know they can talk to you about how they are feeling.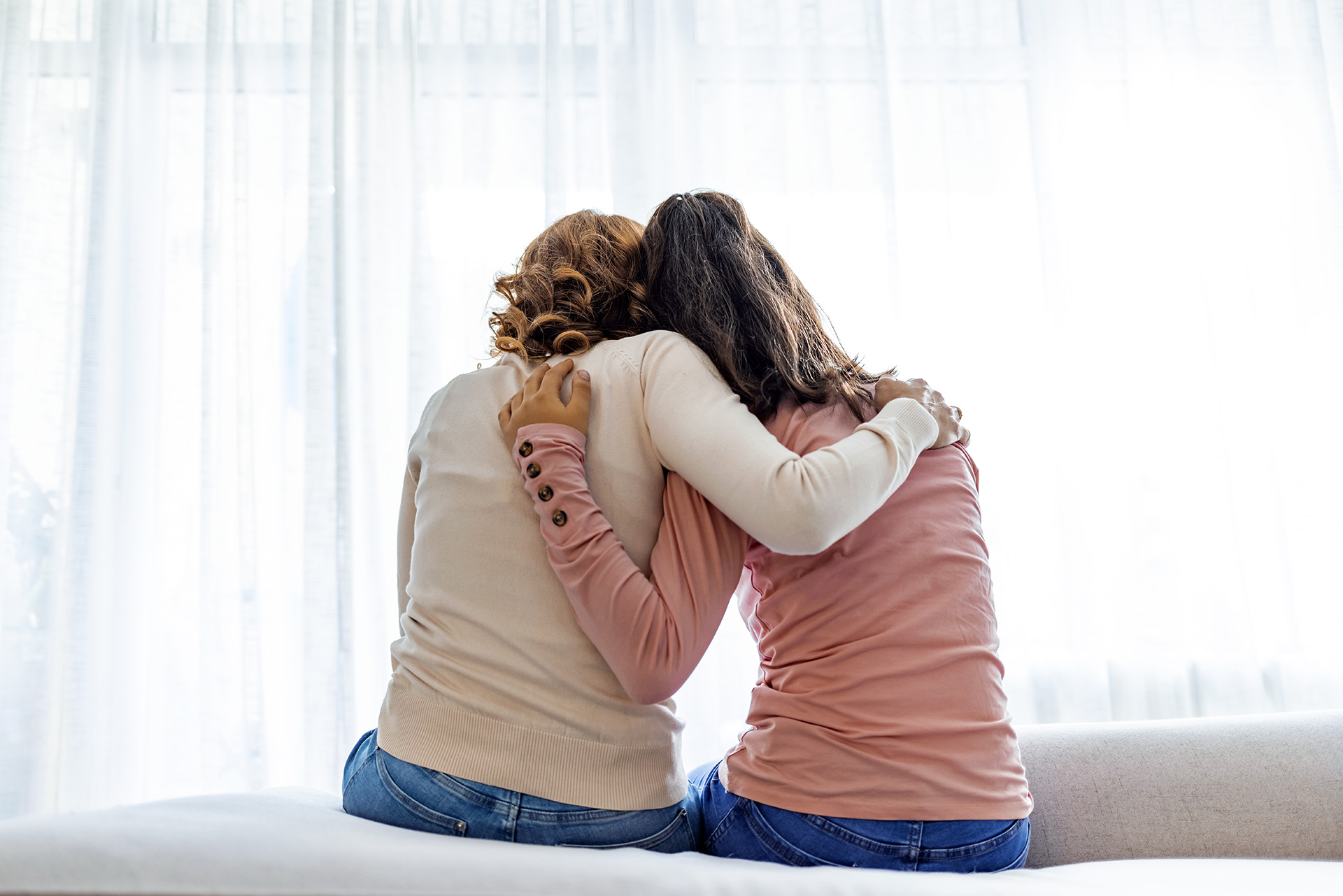 It sounds obvious, but try to listen first before offering advice. Your child may need time to process how they're feeling and might struggle putting results into perspective. Listen to their concerns and don't minimise the situation. Once they're ready, look into solutions together and offer reassurance.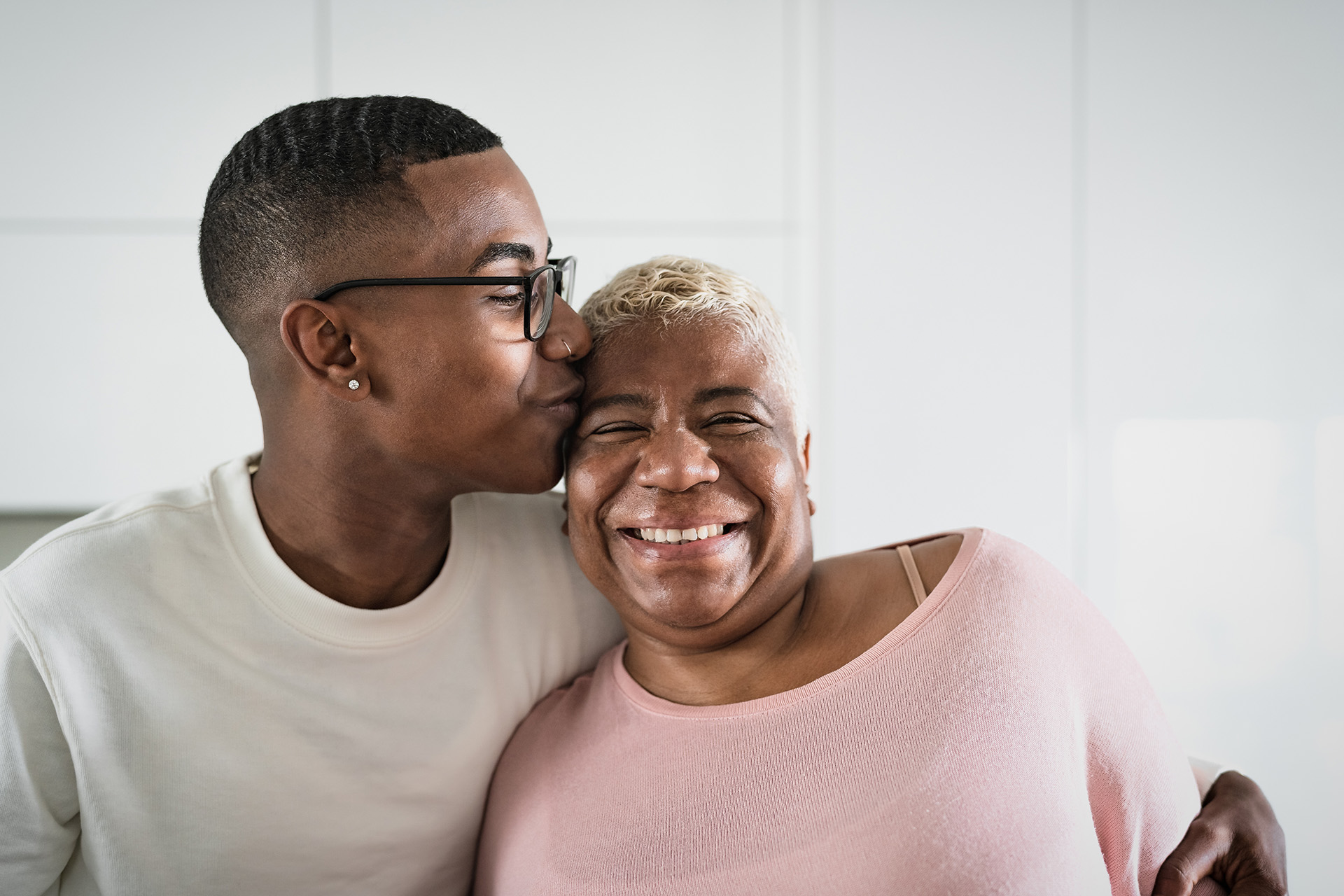 When your child has reached the end of high school, celebrate! Whether they have gotten great results or didn't get the outcome they were hoping for, finishing high school is a big milestone. Take time out to do something together as a family. With support and encouragement, they'll be given the tools to continue their journey towards their next adventure.
Depending on whether your child received their desired results or not, there are a number of different ways to meet university entry requirements. UC offers both direct options and pathway programs (such as UC diplomas, Portfolio entry and Schools Recommendataion Scheme).
Find out more about getting into UC, including entry requirements, admissions programs, pathway programs and credit transfers.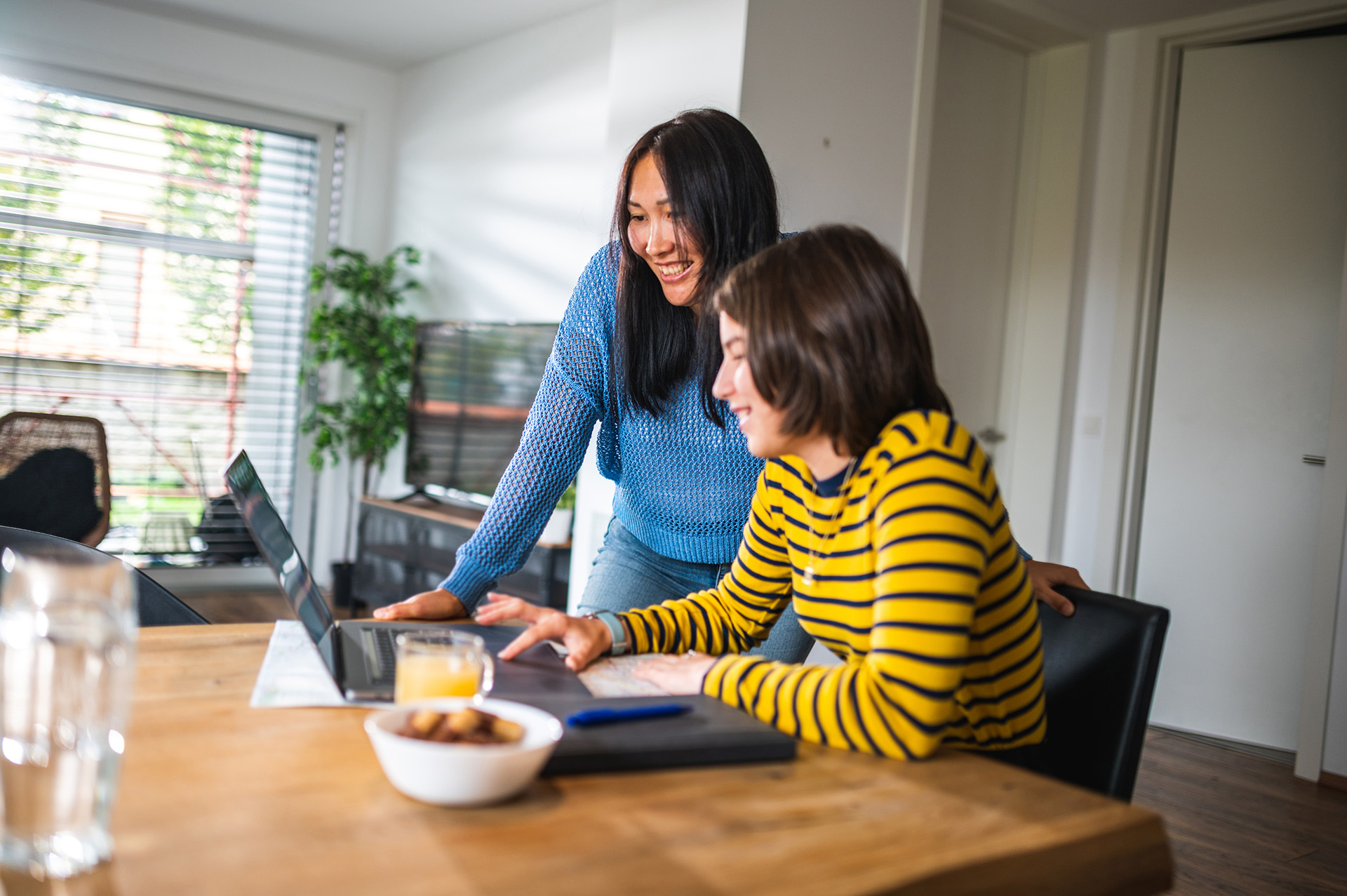 If your child is currently completing Year 12 or has finished secondary school in the past two years, they are considered a School Leaver, and are recommended to apply through The Universities Admissions Centre (UAC).

When you apply through UAC they will automatically be considered for Year 12 adjustment factors and can also apply for other university entry programs such as the Schools Recommendation Scheme and Educational Access Scheme.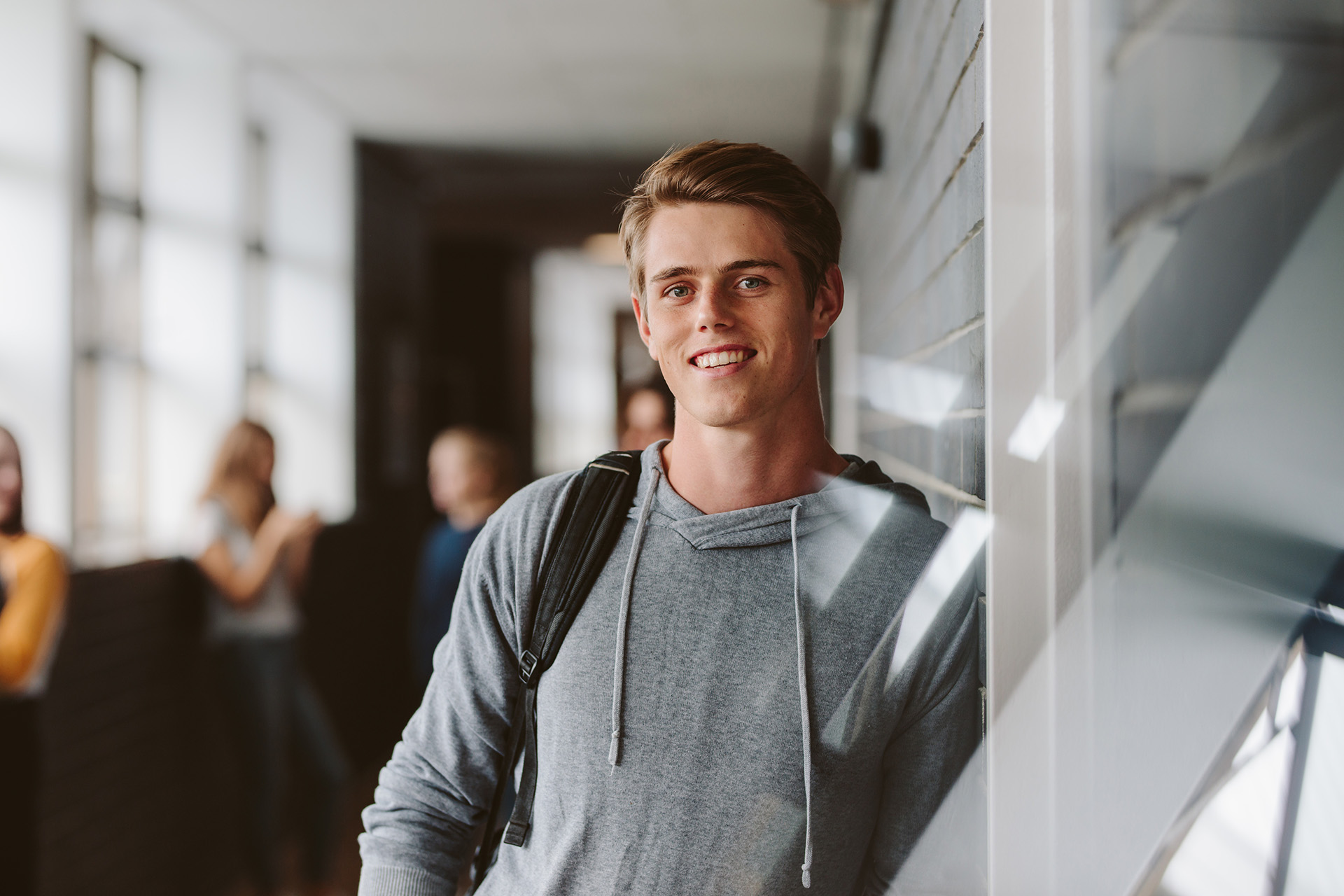 Help your child get organised by learning important dates, planning study costs and checking for any eligible scholarships.

At UC, we know there's more to university than just what's in the classroom. Your child will have access to clubs and societies, sporting teams, competitions and campus events. With the best overall experience of any university in Canberra, there are so many ways to get involved at University of Canberra.
From accommodation options to living in Canberra, explore our pages below on life at UC.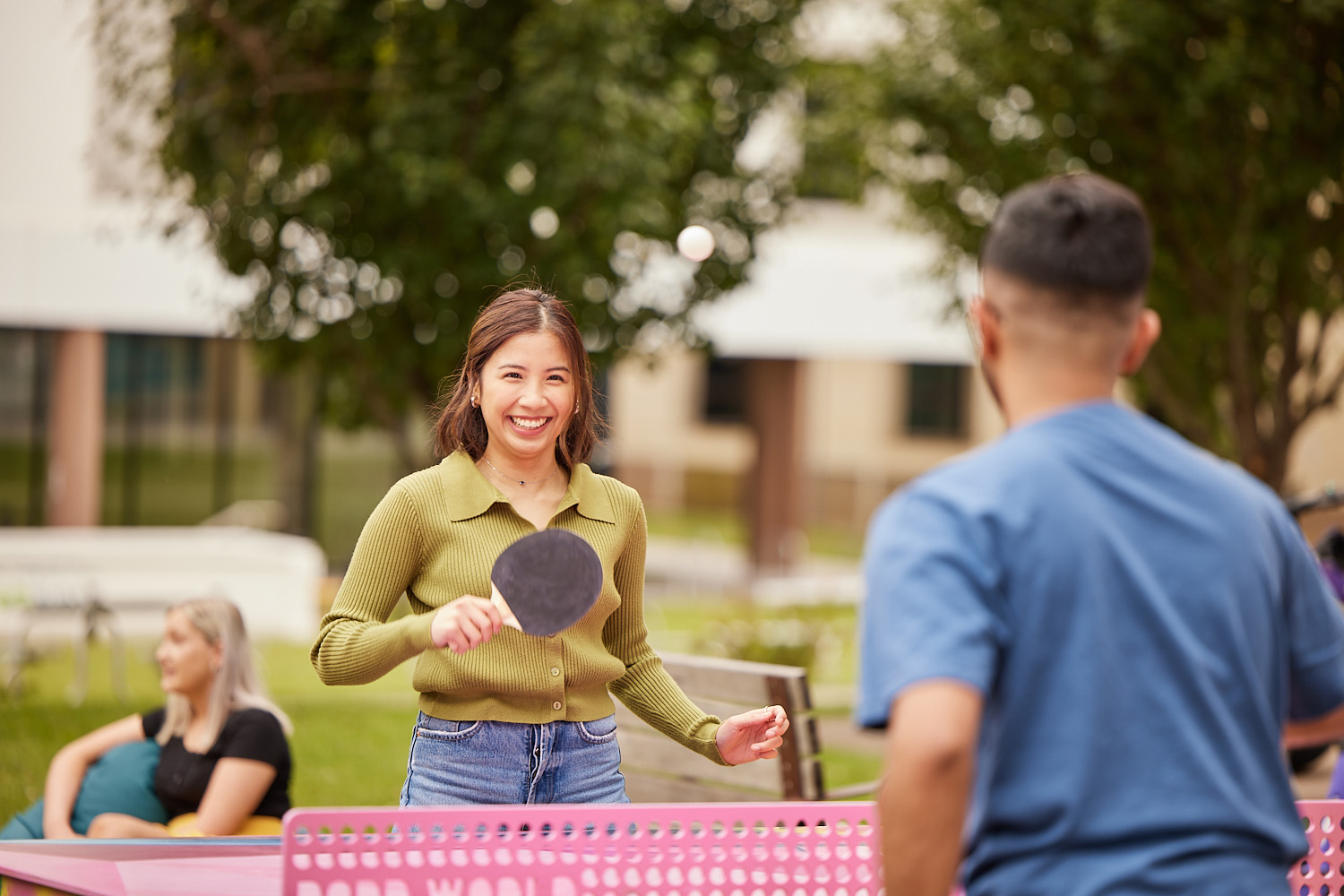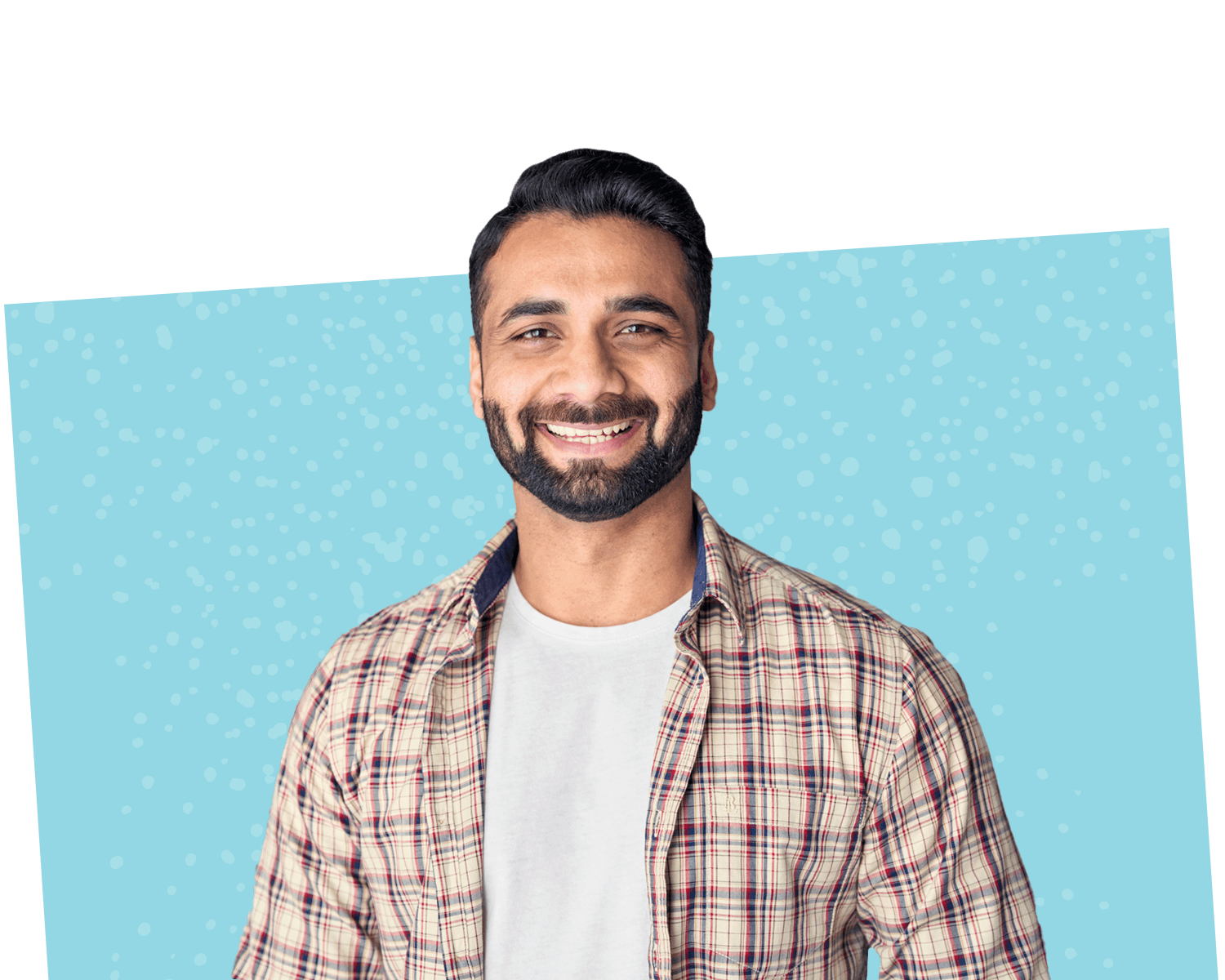 No matter where you live or what your child is hoping to study, the University of Canberra Future Student Team is ready to answer any questions you or your family may have.