International student experience at UC
/
/
/
/
/
The 7 best events for the summer holidays in Canberra
The 7 best events for the summer holidays in Canberra
The academic year is almost over, and summer's officially on its way! With no exams or assignments to worry about for a while, you'll have a lot more time on your hands.
Luckily, the end of year holidays are a great time to be in Canberra, with plenty of exciting events to attend. To help you make the most of the holiday season, we've put together a list of the seven best events to check out over the next few months in Canberra.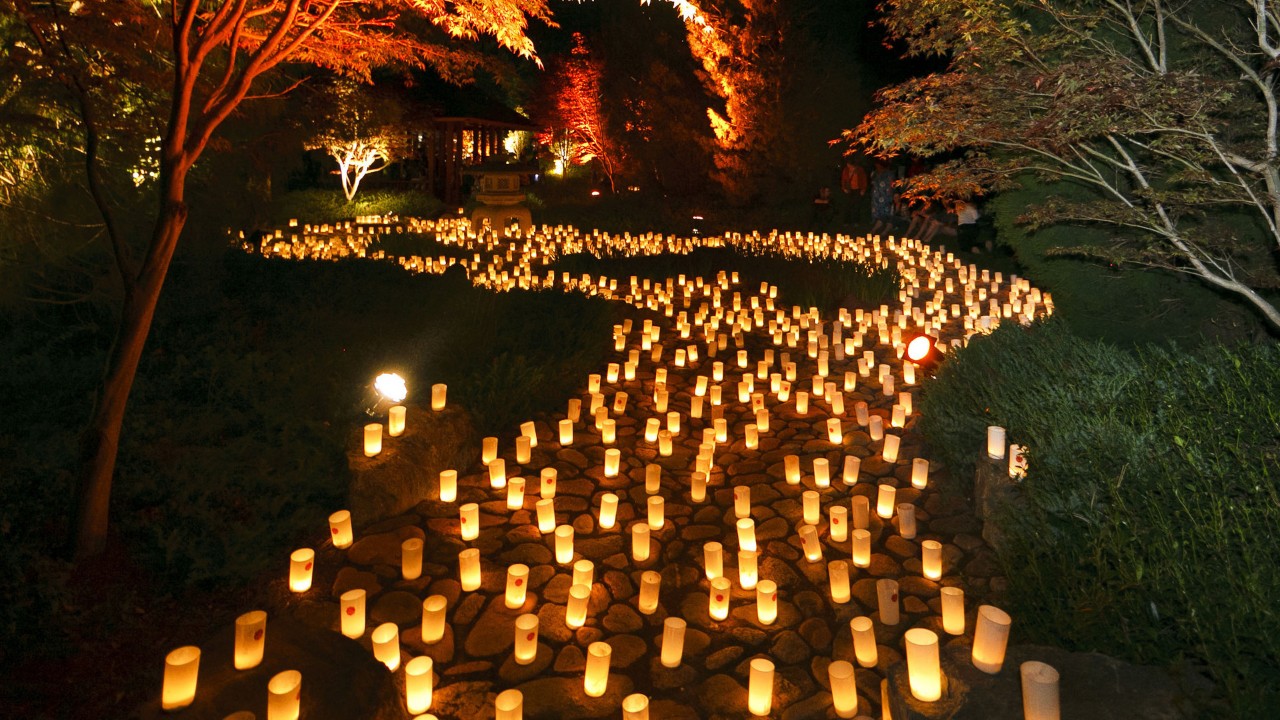 Did you know that Canberra is the sister city of Nara in Japan? To celebrate the special relationship between these two cities, Canberra hosts the Nara Candle Festival every year.
The festival will see the Canberra Nara Peace Park light up with thousands of glowing candles, along with live music, dance performances and tasty Japanese food.
Make sure that you stick around for the cosplay catwalk and the cool collaborations between Japanese and First Nations musical artists.
Where: Canberra Nara Peace Park in Lennox Gardens
When: 3 December
Time: 5pm to 10pm
Price: Free
If the exam season has left you feeling a little stressed, then let the comedians at the Canberra Comedy Festival brighten your mood and help you welcome in the festive season.
This year, the Canberra Comedy Festival is hosting a special Christmas comedy gala featuring some of the best acts from the upcoming festival in a 2-hour special event.
A Very Canberra Comedy Festival Christmas is a great chance to see some of Australia's best comedians and start your festive season with a laugh.
Where: Canberra Theatre Centre
When: 3 December
Time: 7.30pm
Price: $49.90 to $54.90
If there's any reason you should head back to campus this summer, it's to catch international country music stars Midland at the UC Refectory.
The band's Canberra performance will be the first stop on their Australian tour before they make their way across the east coast.
Where: UC Refectory
When: 8 December
Time: 7.30pm
Price: $71.37
The Canberra Christmas Market is the perfect place to get in the festive spirit while also picking up any last-minute Christmas gifts!
Held inside the expansive (and air-conditioned) Fitzroy Pavilion at Exhibition Park in Canberra (EPIC), these markets feature over 90 stalls selling unique items.
Whether it's hand-crafted jewellery, one-of-a-kind artworks or bespoke fragrances, you're guaranteed to find something special at the Canberra Christmas Market.
Where: Fitzroy Pavilion, Exhibition Park in Canberra
When: 10 to 11 December
Time: 10am to 3pm
Price: Free
People from over 170 different nations call Canberra home! The National Multicultural Festival was created to celebrate this incredible diversity.
This year, the festival is entering its 25th year and is marking the occasion with an even bigger event. Don't miss this exciting three-day celebration, featuring cultural performances, entertainment, world cuisines and, of course, the famous parade.
Where: Glebe Park
When: 17 to 19 February
Price: Free
Start your summer weekends off the right way with a visit to The Little Burley Market.
Situated on Queen Elizabeth Terrace along the Lake Burley Griffin waterside, these markets offer plenty of gourmet food stalls, artisan-made products, fresh flowers and talented live musicians.
Plus, between 25 and 28 January, the markets transform into a night market, which means you can visit during those balmy summer evenings.
Where: Queen Elizabeth Terrace, Commonwealth Place
When: Saturday mornings
Time: 9.30am to 1.30pm
Price: Free
Give Netflix a miss this summer! Instead, head over to the Sunset Cinema to enjoy a range of new and classic movies in the beautiful Australian National Botanic Gardens.
With comfy bean bags, delicious hot food and movie snacks, and even a licensed bar, you'll have everything you need for a great night out.
Make sure to check out the program and get your tickets early to guarantee a spot for your favourite flicks.
Where: The Australian National Botanic Gardens
When: Wednesday to Saturday nights from November to February
Price: $17 for students