International student experience at UC
/
/
/
/
/
Spring festivals in Canberra
Spring festivals in Canberra
Canberra is Australia's hidden gem, nestled within sweeping nature reserves and mountain ranges. The city's beautiful scenery makes it an ideal location for outdoor events and festivals, particularly in spring when the weather is too good to stay inside. Whether you're looking for immersive art exhibitions, live music performances, film screenings or seasonal celebrations, there's a festival to suit every taste and interest.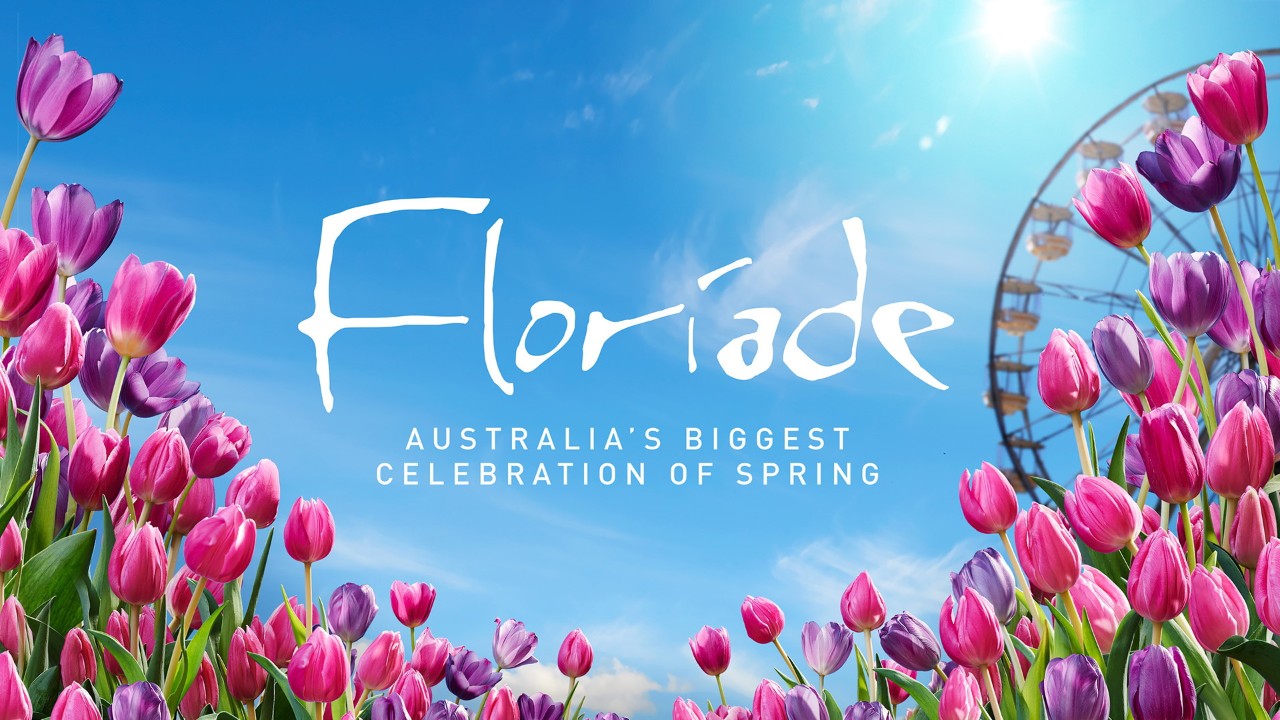 Below are some of Australia's best spring festivals, held right here in Canberra.
Floriade
Canberra's famed annual spring festival, Floriade, returns to Commonwealth Park this September. The month-long festival celebrates the return of warmer weather and blossoming flowers with a packed program of musical performances, cultural events, food and wine, horticultural workshops, market traders, artistic displays and other entertainment.
The festival is also hosting an after dark series of events, which will see musicians, food stalls, entertainers and colourful illuminations take over the park as part of the NightFest series.

Cost: $15 for students
Date: 17 to 16 October 2022 (Nightfest runs from 29 September to 2 October)
Location: Commonwealth Park
Connection: Songlines from Australia's First Peoples in a Spectacular Immersive Experience
Connection: Songlines From Australia's First Peoples gives you the chance to experience First Nations Peoples art and culture in a completely immersive format.This exhibition uses 360-degree projections and light and sound technology. Experience the story of connection to land, water and sky with over 70 different artworks from Australian Aboriginal and Torres Strait Islander artists.
The best part? As an international student, you're eligible for a $22.50 concession ticket during off-peak times, such as on weekdays, and a $28.00 concession ticket on weekends and public holidays.
Cost: $22.50 - $28 for students
Date: Now to 9 October 2022
Location: National Museum of Australia
Canberra Moon Festival
The Moon Festival is a mid-autumn festival celebrated by many Asian cultures, and this September, Canberra will be hosting Australia's very own Moon Festival celebration. As the city's first Multi-Asian Cultural Festival, The Canberra Moon Festival will honour a traditional theme of reunion with multicultural food and drink stalls, performances and a DJ disco night.
Cost: Free
Date: 9 to 11 September 2022
Location: Canberra City Walk in the CBD
Llewellyn Series War and Peace
If you love classical music, you can't miss the Canberra Symphony Orchestra's Llewellyn Concert Series. Featuring music from Richard Strauss, Malcolm Williamson and Ludwig van Beethoven, Llewellyn Series War and Peace brings together some of the world's most renowned pieces of classical music in a celebration of these beloved composers.
Cost: $15 - $30 for students
Date: 14 to 15 September 2022
Location: Llewellyn Hall, William Herbert Place.
Korean Film Festival in Australia
From Parasite to Squid Game, there's no doubt that Korea is putting out some of the world's best film and television right now. Catch some of the latest releases at this year's Korean Film Festival in Australia. The 13th edition of the annual film festival is set to showcase the biggest blockbusters, rom-coms, noirs and thrillers from some of Korea's best filmmakers.
Cost: $14 for students
Date: 1 to 3 September 2022
Location: Palace Electric Cinema
The Grass is Greener
Enjoy music in the sunshine at The Grass is Greener music, food and art festival. With the line-up featuring a number of world-famous performers, as well as some well-known local acts, there's something to suit every musical taste.
Cost: $159.99
Date: 23 October
Location: Patrick White Lawns