International student experience at UC
/
/
/
/
/
How to celebrate the Lunar New Year in Canberra
How to celebrate the Lunar New Year in Canberra
Every year in Canberra, you'll find a range of exciting Lunar New Year events. In 2022, we celebrate the Year of the Tiger. Traditionally celebrated across East and Southeast Asia, the Lunar New Year (known as Chinese New Year, Tết in Vietnam, or Seollal in Korea) starts on the first new moon of the year and ends with the first full moon.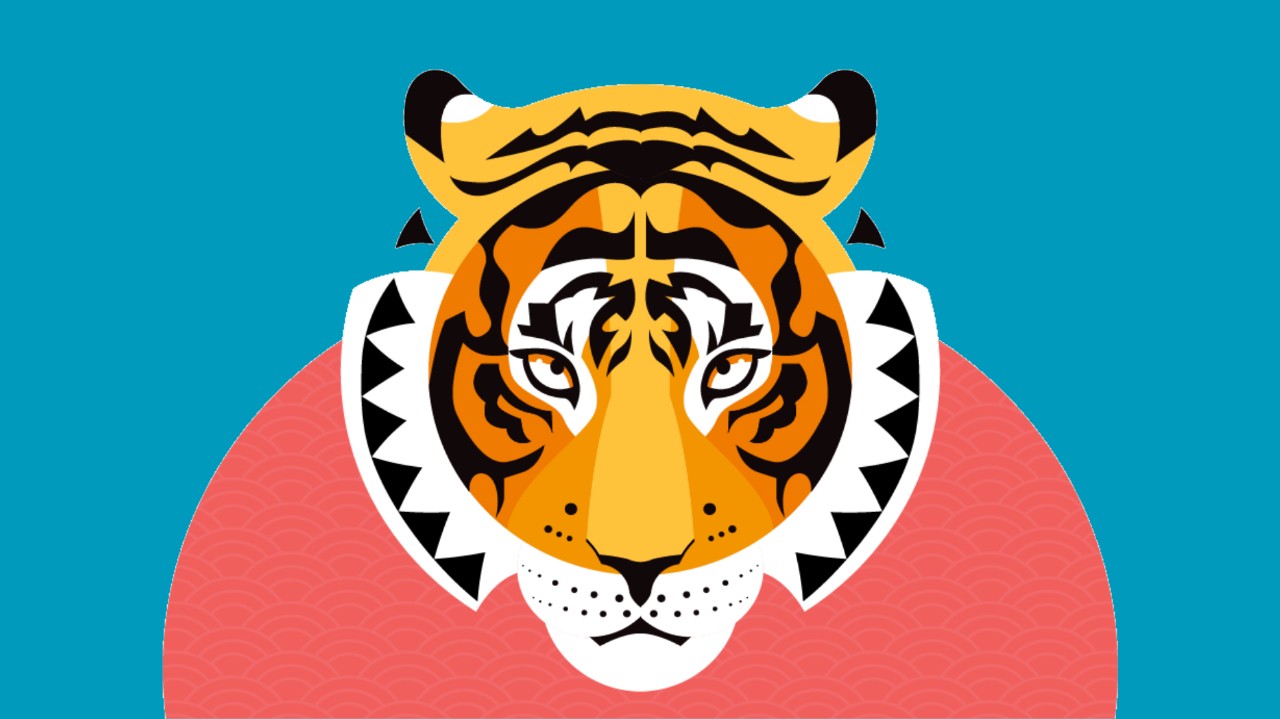 According to legends, the Year of the Tiger brings excitement, adventure and unforgettable memories. There are many opportunities to celebrate this holiday, both before and during the Lunar New Year period, which commences 1 February 2022. Whether it's the large, COVID-safe outdoor festival on Dickson's Woolley Street, or a traditional Chinese lion dance in Kingston, there's something for everyone to enjoy!
Lunar New Year spans 23 days, from the 'little year' (23rd day of the 12th lunar month) to the Lantern Festival (15th day). The first day of the New Year is commemorated with firecrackers, sacrifices to ancestors, and plenty to eat.
Food plays a significant role in the festivities. On the eve of the new year, families gather to share a meal and nian gao (New Year's cake). If you have a sweet tooth, you'll be pleased to know that it is widely considered good luck to eat cake during the new year. Many people enjoy tangyuan and yuanxiao, which are traditional glutinous rice balls. There are many opportunities to enjoy Chinese delicacies, and some restaurants will feature limited edition Lunar New Year menus. For example, XO in Narrabundah and Ginseng at Woden's Hellenic Club. During their Yum Cha sittings, Ginseng will also host the Canberra Prosperous Mountain Dragon and Lion Dance on 5 and 6 February.
The East Meets West Orchestral Evening on 12 February is a special event, combining traditional and contemporary Chinese music. Led by Guy Noble, the Canberra Symphony Orchestra will present music rarely performed live on Australian stages. Featuring Butterfly Lovers Violin Concerto and Yellow River Piano Concerto, the evening is an Australian tribute to the rich cultural and musical heritage of China.
Spanning multiple Thursdays, Fridays and Saturdays, one of the most popular events is the Canberra Lunar New Year Festival in Dickson. Enveloping Woolley Street, highlights of the festival include a to-be-revealed SBS Television sponsored event, Canberra Dragon Dancers, Fire Dragon Australia, dancers from Subsdance, music from ANU's Chinese Classical Music Ensemble, and performances from Project Beats and Red Cedar Traditional Chinese Dance.
Those who attend can have their name written in Chinese calligraphy and learn how to make a red packet lantern. The outdoor evening festival extends from Thursday 3 to Saturday 5 February and Thursday 10 to Saturday 12 February, with some daytime events on Saturdays.
For Canberra foodies, check out the annual community and family festival hosted at the Sakyamuni Buddhist Centre in Lyneham. Held on Monday 31 January, the festival will feature dozens of gourmet vegetarian stalls and provide a courtesy dinner, with all invited. Prayers will be said for ancestors, parents and family. Community leaders and cultural performances will be intertwined with lots of dancing and music.
Other ways to celebrate the Lunar New Year includes spending time with relatives, friends and family. If you're away from your family during this time, plan a video chat together. Many people also exchange gifts to celebrate the occasion and it is recommended to wrap them in red, yellow or gold as these symbolise prosperity.
Have a happy Lunar New Year!