International student experience at UC
/
/
/
/
/
A taste of home: Finding the Philippines in Canberra
A taste of home: Finding the Philippines in Canberra
Kumusta! Moving to a foreign country or city can be met with a wave of emotions – excitement, happiness, nervousness and even loneliness. Luckily, if you're moving from The Philippines, there is a range of Filipino culture in Canberra. This includes local Filipino restaurants and local community groups. There are also University societies where you can seek a piece of your home country for when you're feeling homesick.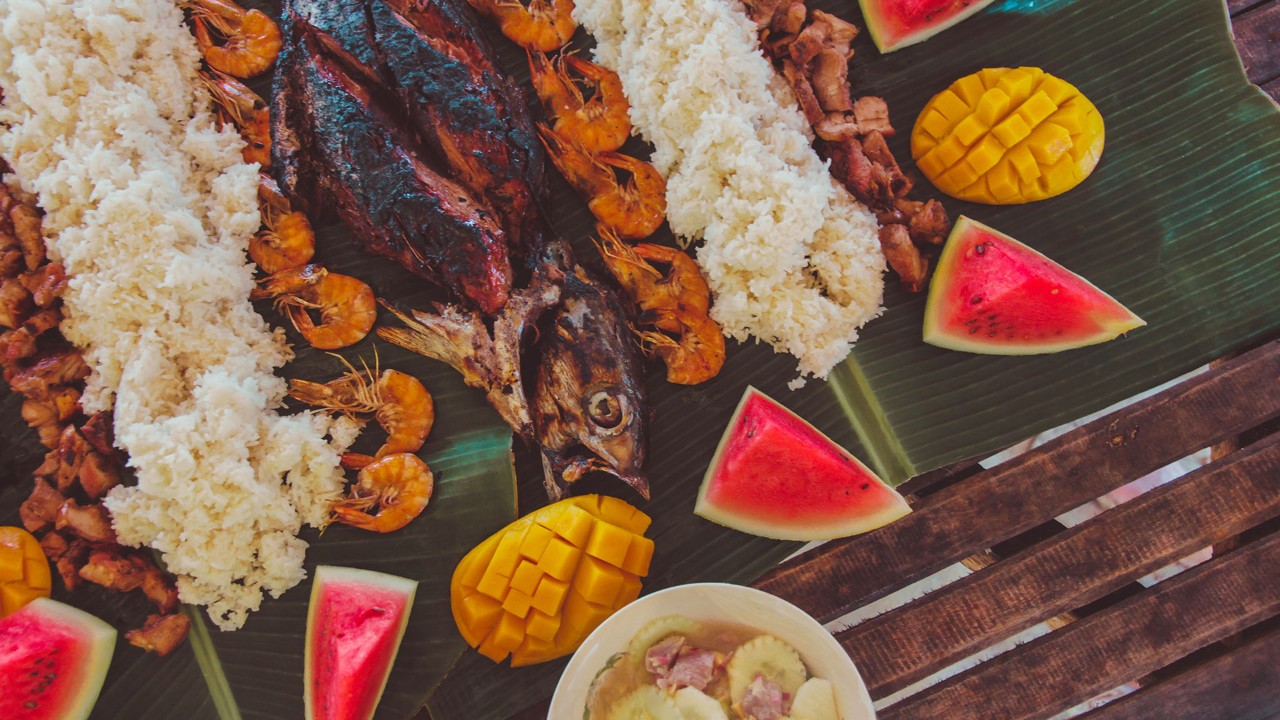 Filipino communities in Canberra
Despite the smaller Filipino population (compared to other major cities), Canberra is home to a number of active community groups that are promoting Filipino heritage and culture.
One such group is the Filipino Community Council of ACT (FCCACT), a group based in Canberra that promotes and celebrates Filipino culture, heritage and language. FCCACT has hosted fundraisers, games days and events in the past.

Another group that teaches and promotes Filipino culture in Australia is the Canberra-based Philippine Cultural Society (PCS). It particularly promotes culture through Filipino folk dances and tribal dances from different regions of the Philippines. The PCS has performed at a number of social events and charities.

The University of Canberra (UC) also has a strong community of international student groups at The UC International Students Society (myUCISS), a student-run club that's part of the university. Both International and Australian students studying at UC from all backgrounds, including the Filipino community, are encouraged to join to make friends, share experiences and connect over common interests.

Filipino celebrations and festivals in Canberra

You won't have to miss out on traditional celebrations while in Australia. Translated to "Christmas in Canberra'', Pasko sa Canberra is an annual Filipino celebration featuring food stalls, raffles, Christmas carols and games. The 2022 Pakso sa Canberra was hosted by the Filipino Community Council in partnership with the Philippine Embassy after a two-year hiatus due to Covid-19 pandemic restrictions. Keep an eye on the Embassy's Facebook for details on future Pakso sa Canberra events.

Philippine Independence Day is celebrated each year in June to commemorate the anniversary of the Proclamation of Independence of the Philippines. A celebration is hosted in Canberra featuring dinner, dances, performances and a raffle.

Canberra also plays host to the annual Sinulog Festival – a traditional Filipino celebration honouring the Sto. Niño (Child Jesus). The festival brings the Filipino community together and includes attending mass, dance rituals and singing.

You can keep an eye on the Philippine Embassy website in Canberra for the latest news on national celebrations and festivals.

The best Filipino food in Canberra
Looking for a taste of home? These Filipino and Filipino-inspired restaurants and cafes are a must-visit in Canberra.
Lolo and Lola
Topping the list of the best restaurants for authentic Filipino food in Canberra is Lolo and Lola in Watson. Translated to grandfather and grandmother in Tagalog, Lolo and Lola serves up traditional Filipino fare while honouring the traditions of the past. Signature dishes like Kare-Kare (braised beef brisket), Pinoy Ribs (slow-cooked and grilled pork baby back ribs), as well as weekly specials such as Fried Chicken Adobo (deep-fried chicken in an adobo glaze) and Lechon Paksiw (slow-roasted pork stew) are a staple on the menu.
Papa J's Resto Bar
Famous in Canberra for its hospitality, cuisine and drinks with a twist, Papa J's Resto Bar is a Filipino-Asian fusion restaurant and fully licensed bar located in Dickson. You'll find small bites (like Chicken Adobo Loaded Fries and Popcorn Cauliflower Bites), street food favourites (like BBQ Pork Skewers, Crispy Chicken Adobo BAO, and chicken wings) and larger mains (like Palabok rice noodles in a shrimp sauce and Special Fried Rice).
Northside Garden Cafe
Located next to the Canberra Reptile Zoo in Nicholls, Northside Garden Cafe is an Asian fusion restaurant with a Filipino-inspired menu. You'll find an all day breakfast menu Wednesday to Sundays from 8am to 3pm, and a Filipino dinner menu on Thursdays, Fridays and Saturdays. Must-tries include the Sinigang na Hipon (prawns in a tomato and tamarind broth), Pampanga's Pork Sisig (crispy diced pork served on a sizzling plate) and even a Filipino-style Spaghetti.
Where to go when you need help: ​​Embassy of the Philippines
The Embassy of the Philippines, located in the heart of Canberra, assists citizens from the Philippines and promotes Philippine national interests and relations with Australia. The embassy can help with a number of services, including assisting: visa and citizenship enquiries; access to the civil registry for reports of births, deaths or marriages; the notarisation of documents; the provision of services for Filipinos in distress or in emergency situations; and other concerns. As a Filipino living in Canberra, this is the place to go when you need help.
The Embassy website also provides the latest news and press releases so you can keep up to date with what's happening in Australia that may be of interest or affect the Filipino community.