/
/
/
/
Bachelor of Business
Study business at UC and have the ultimate career flexibility.
Whether you want to study 100% online or in-person, our Bachelor of Business will give you a comprehensive understanding of core business principles, strategies and practices. Plus, you have the freedom to customise your course to explore your interests, with six specialisations to choose from and eight open electives.
Open doors to a diverse range of career opportunities in business, consulting, finance, marketing and people management, including human resources and leadership positions, including starting your own business.
With a Business degree from UC, you'll learn effective communication methods, how to solve problems and build your critical thinking, gaining highly sought-after qualities in today's global economy.
---

#1 in Australia
The Canberra Business School is #1 in Australia for Career Impact.
(AFR, 2023)

100% online learning
Study when and where it suits you with fully online learning options.

5-star rating
UC is rated 5-stars for undergraduate starting salaries in Business and Management.
(GUG, 2024)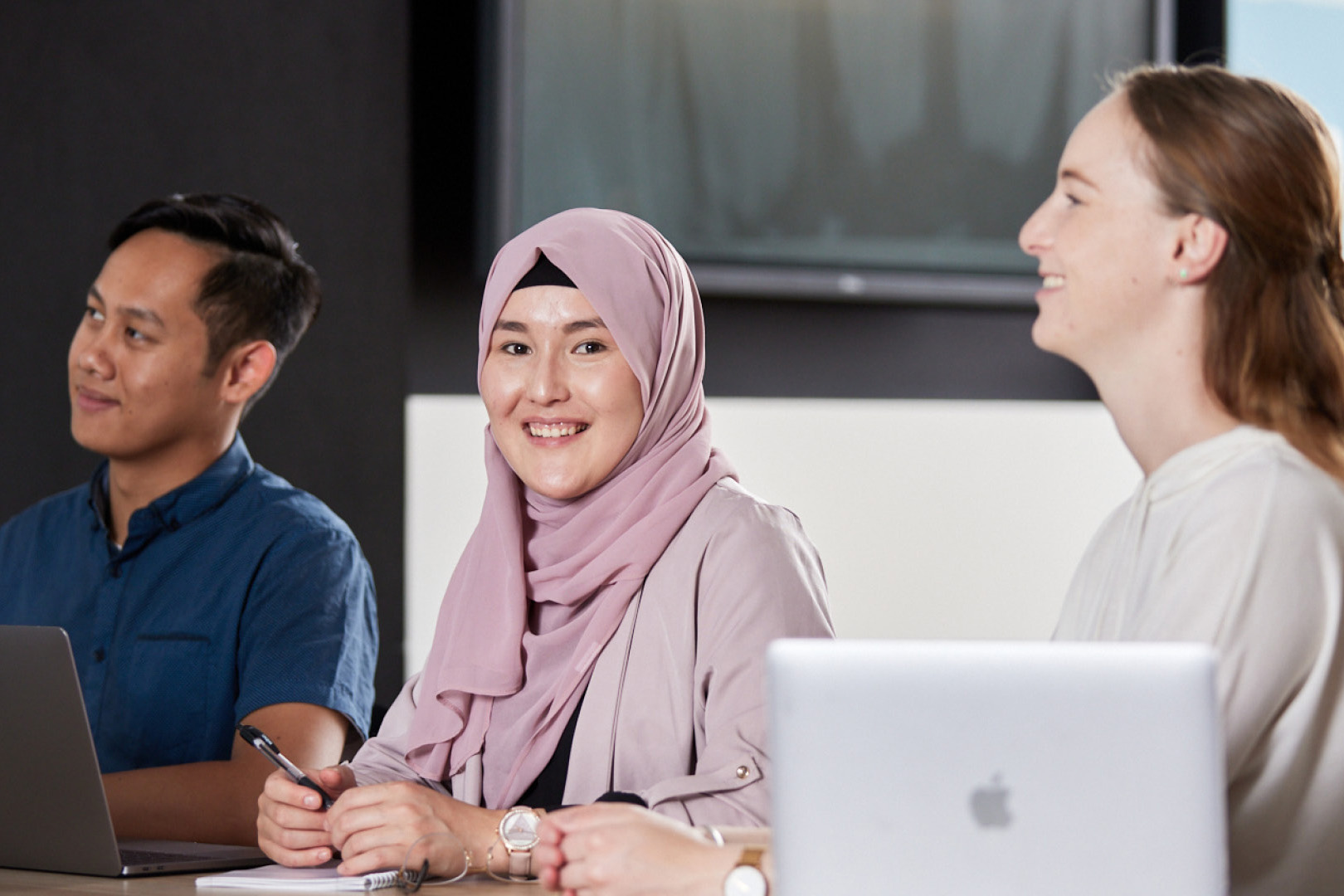 Become an organisational specialist with a broad theoretical and technical understanding of business.
Develop the skills, knowledge and connections to kickstart your career within a specific business discipline, while gaining a vast business knowledge to explore other interests.
Enhance your critical thinking, communication and leadership skills to solve a range of real-world business problems.
Get hands-on experience with work simulations, internships and placements, industry projects and more.
Study when it suits you with flexible online learning options across our degrees.
---
You can study a Bachelor of Business at UC in one of two ways:
All course units delivered fully online.
UC is a recognised leader in practical, career-based education, ranking #1 in Canberra for full-time graduate employment*. With a focus on hands-on learning, our Bachelor of Business degrees will empower you with the knowledge, skills and confidence to navigate the ever-evolving business landscape while pursuing your passions.
We're also deeply connected to industry and work with our partners to facilitate a range of diverse opportunities to get you ready for the real world. From work simulations, placements and projects, competitions, exhibitions, overseas study tours and more, you'll graduate as an agile, multi-skilled business professional.
*(GUG, 2024)


Quality teaching
#1 in Canberra for teaching quality and skills development.
(GUG, 2024)

Build your network
Gain direct access to industry leaders, mentors and contacts.

Supporting excellence
We're #1 for Student Support and Learning Resources.
(Canberra, GUG, 2024)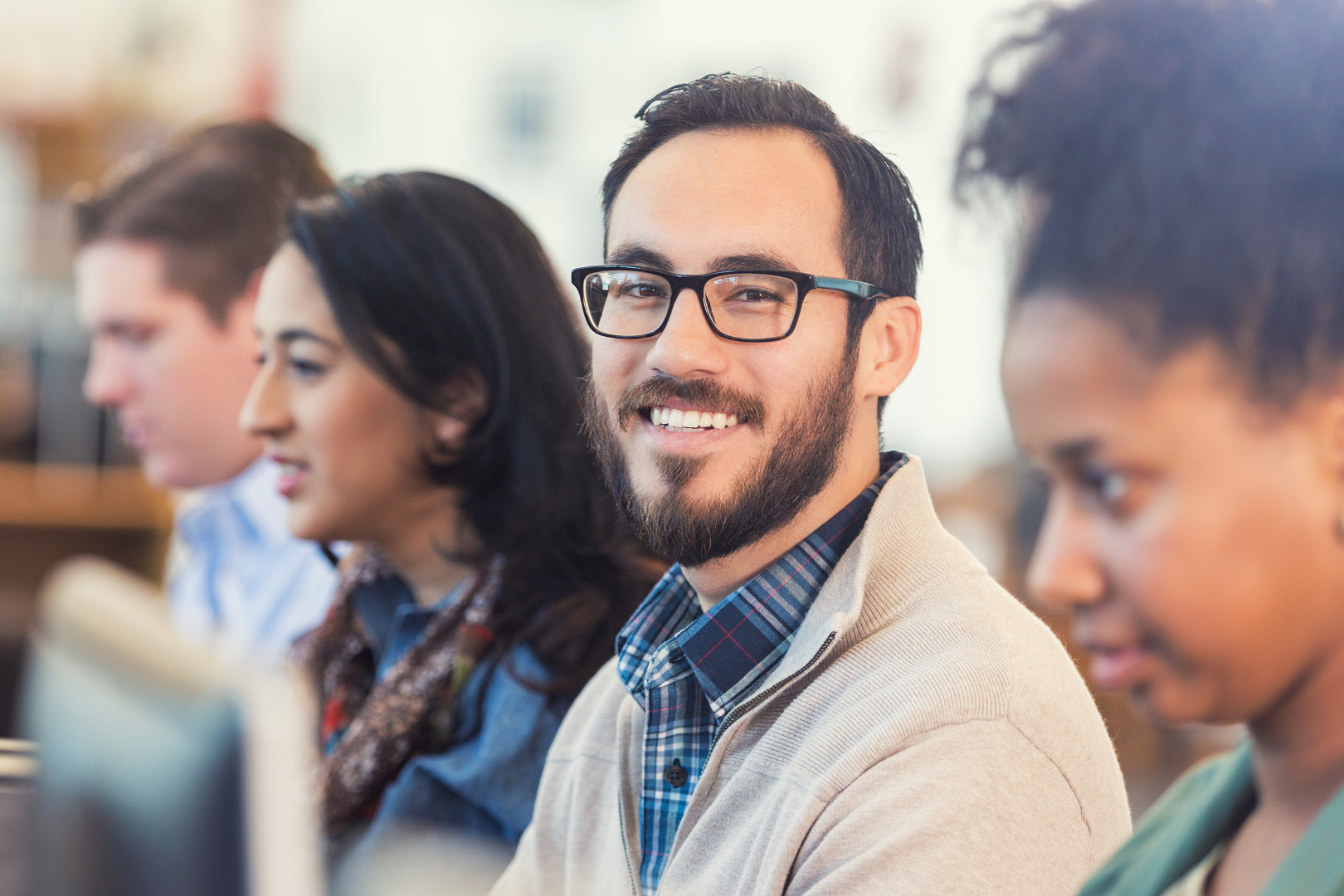 A business degree can open doors to a wide range of opportunities in different industries and sectors. According to new research, employment in Professional, Scientific and Technical Services is projected to grow by 206,600 (or 16.8%) by November 2026, Administrative and Support Services is projected to grow by 28,800 (or 6.4%), and employment in Financial and Insurance Services is projected to grow by 33,200 (or 6.3%) by November 2026*.
For entry into UC's Bachelor of Business you will need one of the following:
Year 12 ATAR of 60+
other Australian qualification
work experience
overseas qualification.
If you didn't get an appropriate ATAR for your preferred course, we also offer a number of initiatives that give you the opportunity to gain entry through alternate pathway programs and admissions schemes.
---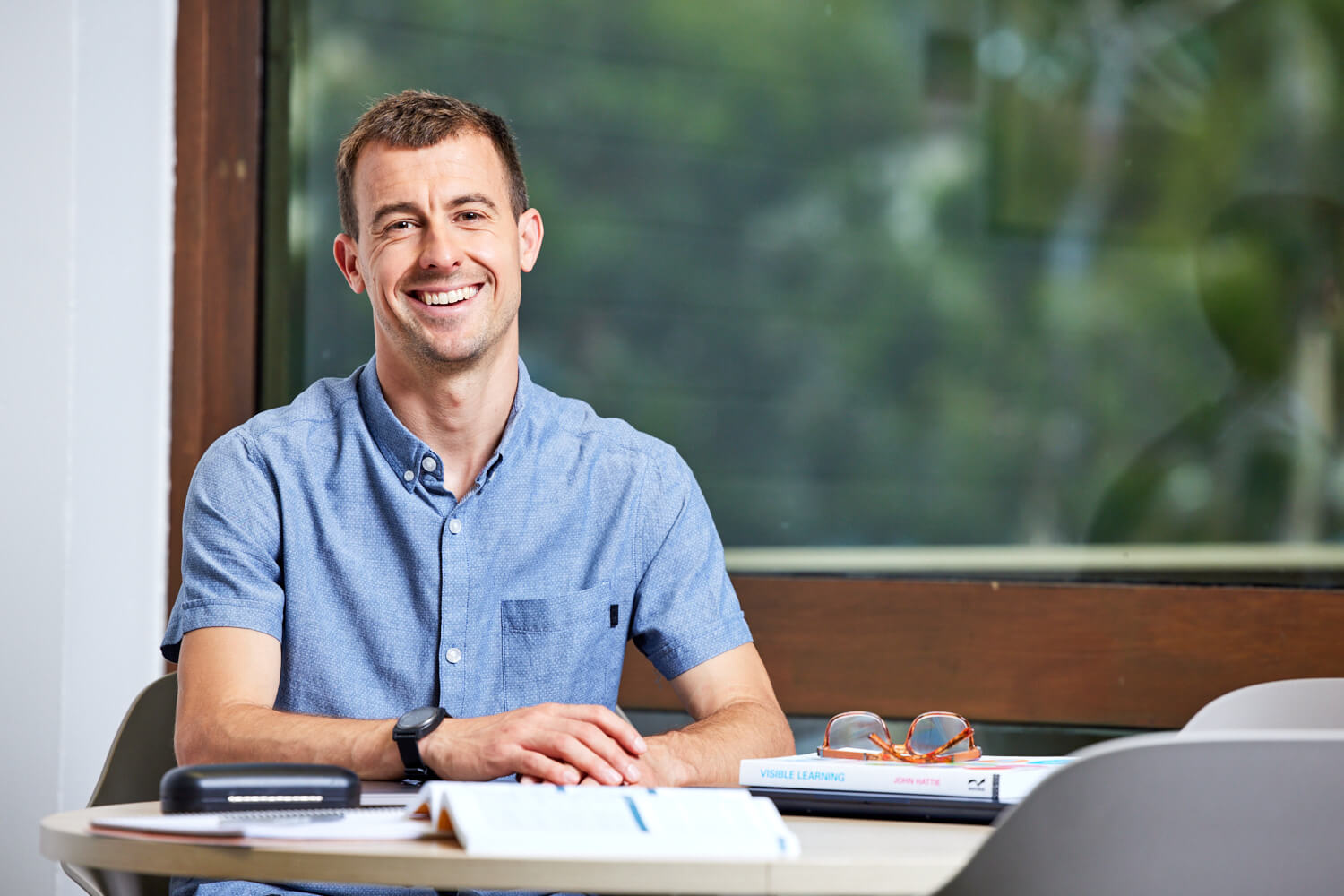 Some students (such as Australian citizens or holders of an Australian permanent humanitarian visa) may be eligible to apply to defer payment of their tuition fees via the Commonwealth Government's FEE-HELP and HECS-HELP schemes.
Visit our fees page for lots of useful information about eligibilty, how to apply and pay. You can apply for FEE-HELP or HECS-HELP once you have enrolled in a course.
---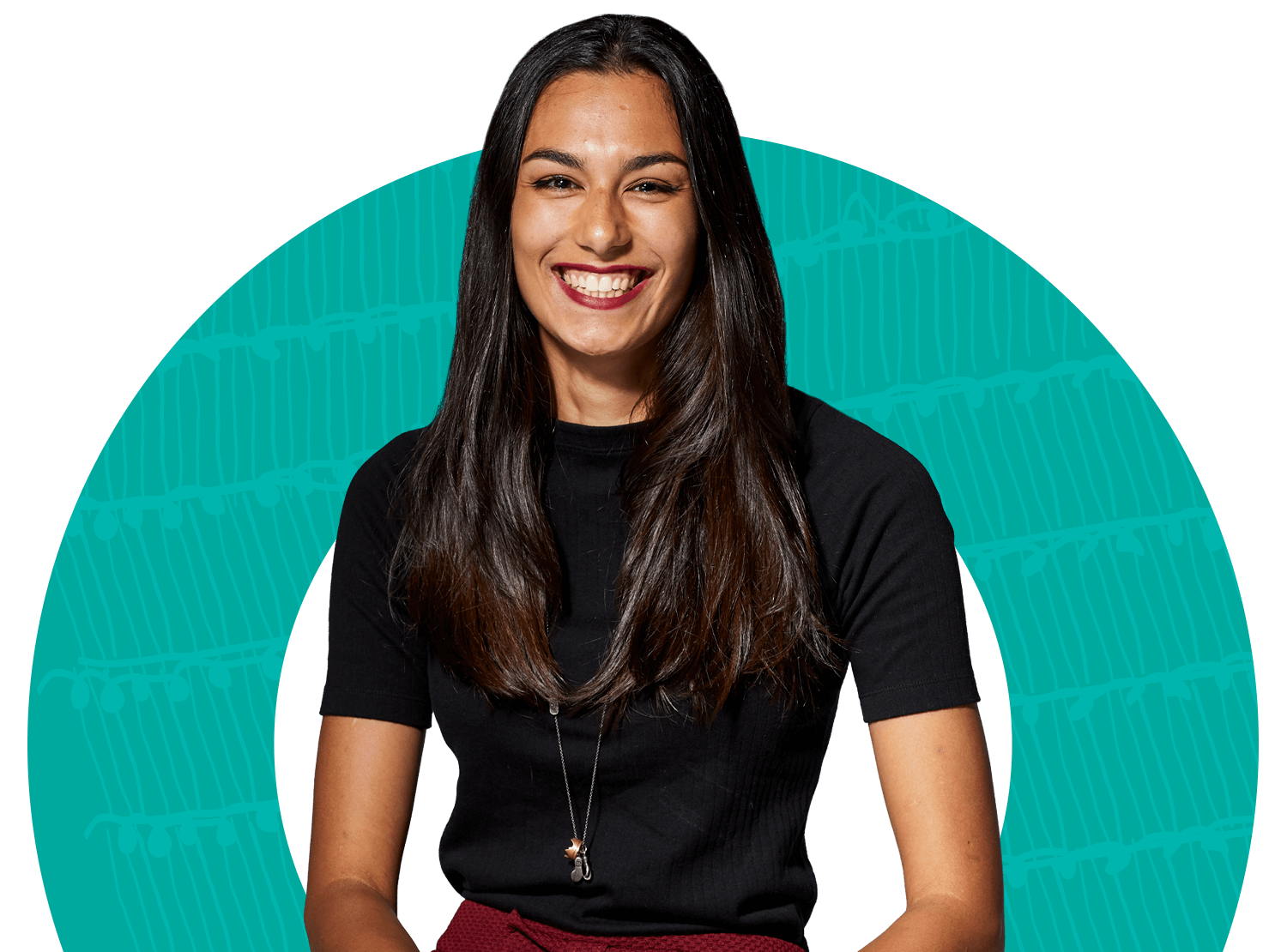 Ready to start learning? Download a brochure, or speak to our staff via email or over the phone.

We can answer any questions including:
Matching the course to you
How studying online works
How to apply
Tuition cost and fees