Information for careers advisers
Careers advice and support from UC
Introduction
Main

Welcome to the University of Canberra … to both you and your students! We regularly engage with careers advisers and staff working in Australian schools and colleges and can offer tailored services to you and your students.

From interactive experiences at our UC Bruce campus to visiting your school to chat about courses, career pathways and the application process, we can put together a program to suit your students' needs.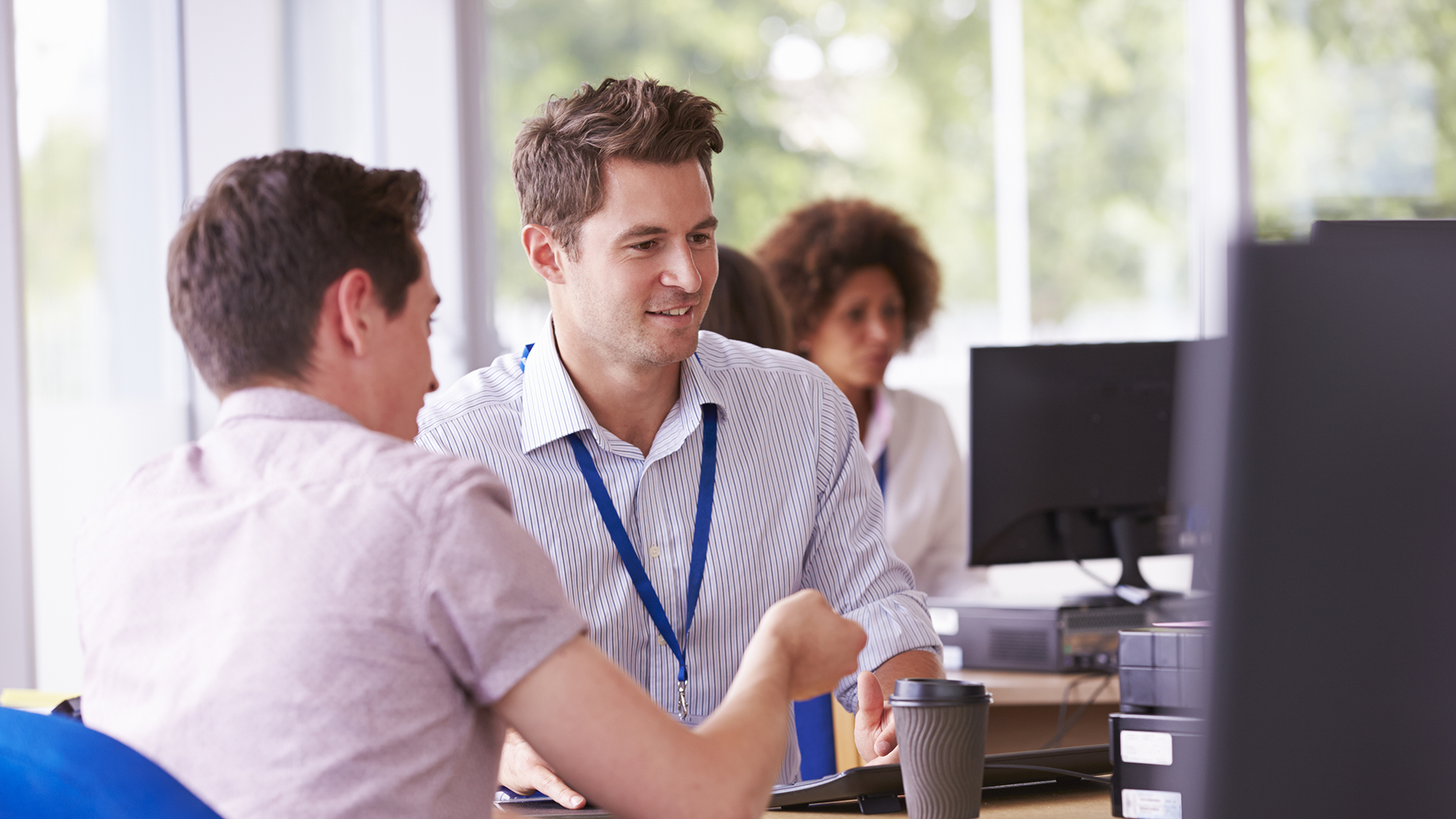 Bespoke careers programs for your school
Careers programs for your school
Main

At UC, we're committed to providing school and college careers advisers with easy access to the information and unique resources you need to help support your students. Some of the initiatives we offer include:

direct contact with careers advisers
in-school and virtual presentations on courses, careers, pathways and applying to university (including University Admissions Centre (UAC) information)
admissions pathway support (including Early Offer Rounds, Fast Forward Program, Accelerated Pathways Program and Schools Recommendation Scheme)
on-campus experience and discovery days
faculty engagement, such as career presentations and workshops on-campus or at your school or college
one-on-one course advice consultations with students
attendance at upcoming careers expos, fairs and information events.
Why students should make UC their top choice
Make UC their top choice
Main

At UC, we're passionate about providing students with the best launching pad for their remarkable careers.

We're ranked in the top 28% of universities worldwide. We are ranked 5th in Australia in the worldwide Young Universities Ranking and ranked 4th in the world for reducing inequalities. (Times Higher Education 2023/24).
We prioritise practical learning opportunities for our students through Work Integrated Learning (WIL). This commitment has seen research at UC ranked #1 in Australia for Industry collaboration. (the Australian, 2022).
We link students with industry projects, create simulations within the classroom and provide access to learning opportunities overseas through international internships and our Global Learning experiences.
Students thrive in an environment where innovation, collaboration and hands-on experience unite to create future-proof qualifications.
Our commitment to creating work-ready graduates has resulted in our number one ranking in the ACT for graduate starting salaries and full-time employment.
Our degrees rank the highest in the ACT for student satisfaction.
We are ranked #1 in Canberra for social equity, skills development, student support, and learning resources. (2024 Good Universities Guide).

Important dates
If you have students interested in learning more about UC or applying to study with us, there are a number of dates you should let them know about.
October 17, 2023
Virtual Information evening for Accelerated Pathways Program – H Course
November 10, 2023
First Schools Recommendation Scheme (SRS) offers released
December 14, 2023
NSW/ACT Australian Tertiary Admissions Rank (ATARs) released by UAC
December 21, 2023
First offers to Year 12 Students released.
January 4, 2024
UAC release International Baccalaureate (IB) scores to ACT / NSW students
Upcoming events
Important upcoming careers events
Main

There are a number of upcoming events, days and workshops for career advisers and students to learn more about UC. Find out more about each one and register your interest in attending.
Resources for you
Resources for you
Main

To make your job as a careers adviser easier we've developed a range of downloadable resources about UC, so you can give your students a head start to their studies.
Careers adviser publications
Information on courses
Information on courses – search degrees
Main

Explore UC courses, entry requirements, study locations and more.
Information on courses – search diplomas
Main

Discover UC College's range of Higher Education Diplomas that can link directly into the second year or second semester of a related UC degree.
Information on admissions programs
Information on alternative entry programs
Main

The Schools Recommendation Scheme (SRS) looks at criteria other than (or in addition to) the Australian Tertiary Admission Rank (ATAR) to offer Year 12 students an early admission into a UC undergraduate course.

The UC Fast Forward Program is an exclusive club for 25 stand-out Year 11 students, helping them prepare for University life. To be successful, a student must be from Canberra or the surrounding regions (within a three-hour drive). If accepted, they'll receive an early introduction to university life and a conditional offer for admission to one of our courses (excluding ranked courses). If they continue the program throughout Year 12, Fast Forward students will receive a guaranteed offer of admission to UC in September of their final school year.

Adjustment factors are additional points added to a student's ATAR or entry rank to give an adjusted entry score. UC can increase a student's selection rank by a maximum of 20 points across the three categories of:

subject adjustments

Educational Access Scheme (EAS) adjustments
University Priority Groups.

The Accelerated Pathways Program (H Courses) allows ACT Year 11 students to study on-campus and earn credit towards a UC degree. This unique opportunity provides the chance to experience what university is really like and get a step ahead of the pack! Student that completes one of our programs will also be considered for a special early offer round to a UC Degree.

Portfolio entry

is offered by UC's Faculty of Arts and Design (FAD) for all applicants seeking entry to an undergraduate FAD course. Students can submit their creative portfolio when they apply online. Special consideration may be given to applicants who don't meet other alternative entry criteria but have experienced circumstances that have impacted or disadvantaged their studies.
Information on pathways programs
Information on pathway programs
Main

UC Connect is developed by UC College in conjunction with UC to provide a pathway for school leavers and recent school leavers who wish to study an undergraduate degree, but whose current academic qualifications don't give them direct admission.

The Aboriginal and Torres Strait Islander Foundation Program helps First Nation Australian applicants who don't meet current UC admission requirements to build the skills they need to succeed in higher education. Successful graduates of the program will be provided with entry into their desired UC course.
Stay informed with our newsletter
Read our latest newsletter or keep up to date with news and events relevant to your students by signing up for our quarterly e-newsletter.
Resources for your students
Resources for your students
Main

We have a range of resources to help students feel supported throughout their studies.
One-on-one consultations
Resources for one-on-one consultations
Main

If your students are keen to explore life at UC in more depth, they can book one-on-one sessions with members of our Recruitment team. They can discuss a whole range of topics face-to-face, such as courses and study areas, double degrees, UC clubs and societies, life as a UC student and more.
Campus tours for careers advisers
Main

Explore our Bruce campus by taking a campus tour. They're available every weekday between 9 am to 4 pm and will give your students an insight into what university life is really like.