International student experience at UC
/
/
/
/
/
Your guide to: Studying business
Your guide to: Studying business
Are you interested in understanding the business operations systems that govern the world? Does pursuing a career in sales, marketing, finance or PR sound right for you? A business degree is a useful foundation for numerous career paths.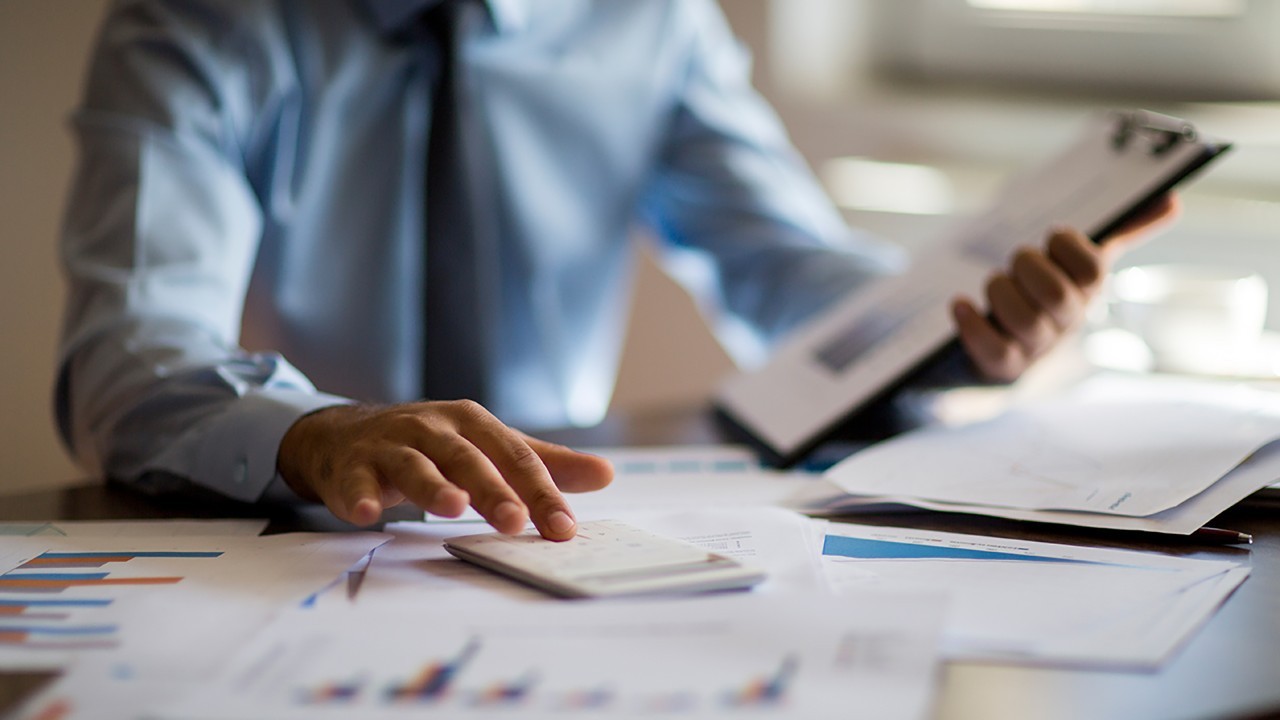 What to expect from a business degree
Business students learn a range of subjects from entrepreneurship to accounting. By studying business, you'll get a grasp of basic economic principles, current affairs and their impact on companies, and practical training to launch your own business idea.
Alongside this broad overview, business students at the University of Canberra can choose one of many specialisations to tailor their degree to their interests. Picking a specialisation – such as sport management, entrepreneurship and innovation, or accounting and finance – allows you to engage with what motivates you.
A business degree at UC offers many advantages. Students speak highly of the practical experience intrinsic to a business degree. This increases job-readiness, but also ensures students engage better with the coursework. Business degrees also involve a capstone project before graduation, where you can develop your research and communication skills.
10 questions to ask before starting your business degree
Before embarking on your business degree journey, it's worth asking yourself these ten questions to decide what is right for you.
1. What interests you most about the world?
This question may help direct you to a business specialisation. If working in a team to oversee business decisions sounds like your style, you can pursue management. If you prefer to learn about the specifics of the banking and financial services industry, then finance may be more suitable.
For example, if you are eager to pursue a global career, then a Bachelor of Business (International Business) or Master of International Business is the perfect choice. If you're interested in marketing and consumer behaviour, then a Master of Marketing Management is a great option. If you want to become a leader in the field, understanding all elements of business, including finance, economics and strategic processes, then consider a Master of Business Administration (MBA).
2. What is your personality type?
Considering your personality type might also aid in discovering the right specialisation for you. Leaders often gravitate to management, whereas detail-oriented workers are enticed by accounting. Career opportunities after studying business at UC can range from a chief executive officer (CEO) or business analyst, to a diplomat or international agent.
You'll always be able to find the right career to suit your personality. If you need a little support working out the best path for you, reach out to the Careers UC team to help you plan your career.
3. What is your preferred coursework style?
Everyone has a different style of coursework they prefer, whether it be individual tasks or groupwork, or hands-on projects compared to content examinations.
Since business is a broad degree, it will always contain elements of all these types of tasks, but different specialisations will often have a focus.
4. How long do you want to study for?
Different specialisations may take varying lengths of time. Additionally, you might choose to study a double degree of business and another subject, or a postgraduate degree, such as a Master of Business Administration, to boost your skill set and employability prospects.
5. Review admission criteria
Review the admission and English proficiency requirements for your chosen course. When assessing applications, we'll look at your previous qualifications and any professional experience you may have. Some courses have additional criteria, such as previous learning in a specific study area, completion of a questionnaire or interview, or work experience within the field. Review the entry requirements online to learn more.
6. What is your dream job?
If you can picture your dream role, this can help you decide on a specialisation and whether you should pair your degree with another.
With this, you should also consider the graduate outcomes of your chosen course. You'll want to ensure your studies put you in the best possible position to achieve your dream job.
When it comes to business and management degrees, the University of Canberra is ranked #1 in Canberra for full-time employment after graduation: 2021 data shows 93 per cent of postgraduate and 80.7 per cent of undergraduate business and management students found full-time work. So, you can be guaranteed that studying at UC is putting you on the best pathway for your future career.
7. Which companies do you want to work for?
If you know which companies interest you, familiarise yourself early with their mission and what they're looking for in employees. As well, ensure your degree specialisation equips you with the skills relevant to the business. Undertaking an internship is a great way to better understand the kind of company you would like to work for in the future.
Previous business students at UC have gone on to work at organisations in a diverse range of sectors, such as Amazon, Deloitte, Colliers International and Accenture.
8. How much do you want to earn?
Following your passions when pursuing a career in business is vital, but it doesn't hurt to understand what your earnings will be like. At UC, the median Business and Management undergraduate income one year out of graduation is AU$69,900, while the median postgraduate income sits at AU$80,600.
9. Where can you gain work experience?
At UC, you will have the opportunity to undertake Work Integrated Learning and internships with our partners, such as PwC Australia , The Mill House, Questacon, Custodian Financial Group, and ActewAGL. Gaining real world experience while studying will help you better understand what to look for in a future workplace.
10. Do you have entrepreneurial ideas to launch at university?
Studying a business degree offers you access to on-campus facilities that can fast-track your ambitions. The Mill House Ventures at UC, for example, supports students with an entrepreneurial spirit who are developing a socially driven start-up.
A business degree at UC can open an unlimited number of doors and help guide you to your dream future.