International student experience at UC
/
/
/
/
/
Everything you need to know about life at UC
Everything you need to know about life at UC
Canberra is one of Australia's best-kept secrets, and there's plenty to love about Australia's capital.
It's regularly crowned one of Australia's most liveable cities, its residents have some of the highest salaries in the country, and it's a green oasis. Plus, Canberra is hugely progressive both socially and environmentally.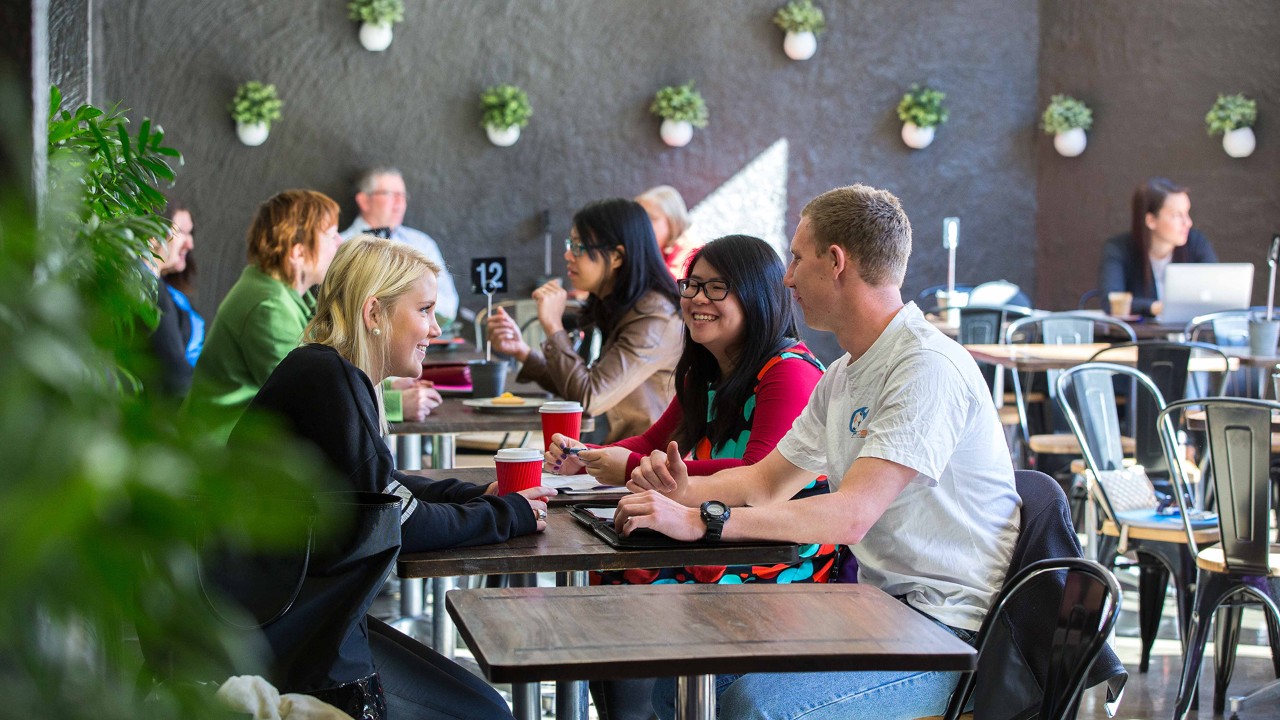 Why choose UC?
The University of Canberra (UC) is home to over 200 courses in 12 areas of study, from undergraduate to postgraduate level, meaning you'll find the perfect course, no matter what career you dream of pursuing. UC is Australia's fastest-rising university, ranked in the top 10 universities in Australia and the top one per cent of universities internationally, so you're guaranteed a world-class education.
With modern facilities, including sporting facilities, laboratories and research facilities, and student collaboration and learning spaces, UC is a welcoming and exciting place to study.
Student welfare is at the heart of our vision at UC. For this reason, we offer a range of student support services, especially for those living away from family, including clubs and student societies.
Plus, if you plan on working in Australia after graduating, Canberra has recently been designated a regional area. This means that international students can enjoy an extra year of work post-study on some visas.
Life in Canberra
Canberra is surrounded by lush, green nature and is easy to cycle around. Grab a bike through one of Canberra's bike-sharing providers and explore. If you'd rather travel on foot, you can enjoy a hike or stroll through the nearby bushland.
For those who prefer to remain in the city, there is plenty to do. We suggest a visit to the National Gallery of Australia, eating your way along Lonsdale Street in Braddon or visiting Questacon, Australia's interactive and fun-packed science museum.
When you need a quiet moment, retreat to your local library or one of UC's study spaces to relax and get away from the hustle and bustle of the city.
How to apply to UC
Your local education agent will be able to advise you on the steps you need to take to enrol at UC.
Use this handy tool to find your nearest education agent. You can search by region or agent details if you already know the agent you'd like to use. Your education agent will be able to help you manage the application process, but you should be aware of any key dates critical to your application. These include census dates, application deadlines and fee deadlines.
Preparing for your move to Canberra
Once you've been accepted into UC, there are a few steps you'll need to take to prepare for your move to Canberra. These include:
Researching Canberra and your new campus by visiting the UC website
Chatting to a current student and ask any questions you may have
Organising your accommodation - research renting, student accommodation and homestays in advance to decide which is best for you
Organise your flight and pack for your move
There are a few things you can do once you've arrived in Canberra to ease your transition into Australian life. Meeting new people and making friends, learning some Aussie slang, and exploring the city will have you feeling at home in Canberra in no time.
Moving to Canberra to study at the UC is an exciting new chapter of your life. So, start your research early, seek an education agent, meet some current UC students, and let your Canberra adventure begin!