International student experience at UC
/
/
/
/
/
Cost of living in Australia's capital, Canberra
Cost of living in Australia's capital, Canberra
If you've ever thought about studying overseas, Australia's capital Canberra should sit at the top of your preference list.
Canberra is one of the most liveable cities in the world, and one of the most affordable in Australia. It's mix of Australian culture, easy lifestyle and safety makes this city one of the easiest places for international students to settle into Australia life.

Before you start thinking about studying in Australia, you'll need to think about your general living costs to make sure you can afford it. Understanding how much things like accommodation, food, utilities and entertainment cost will help you plan a realistic budget.

Here's a breakdown of the estimated cost of living in Canberra.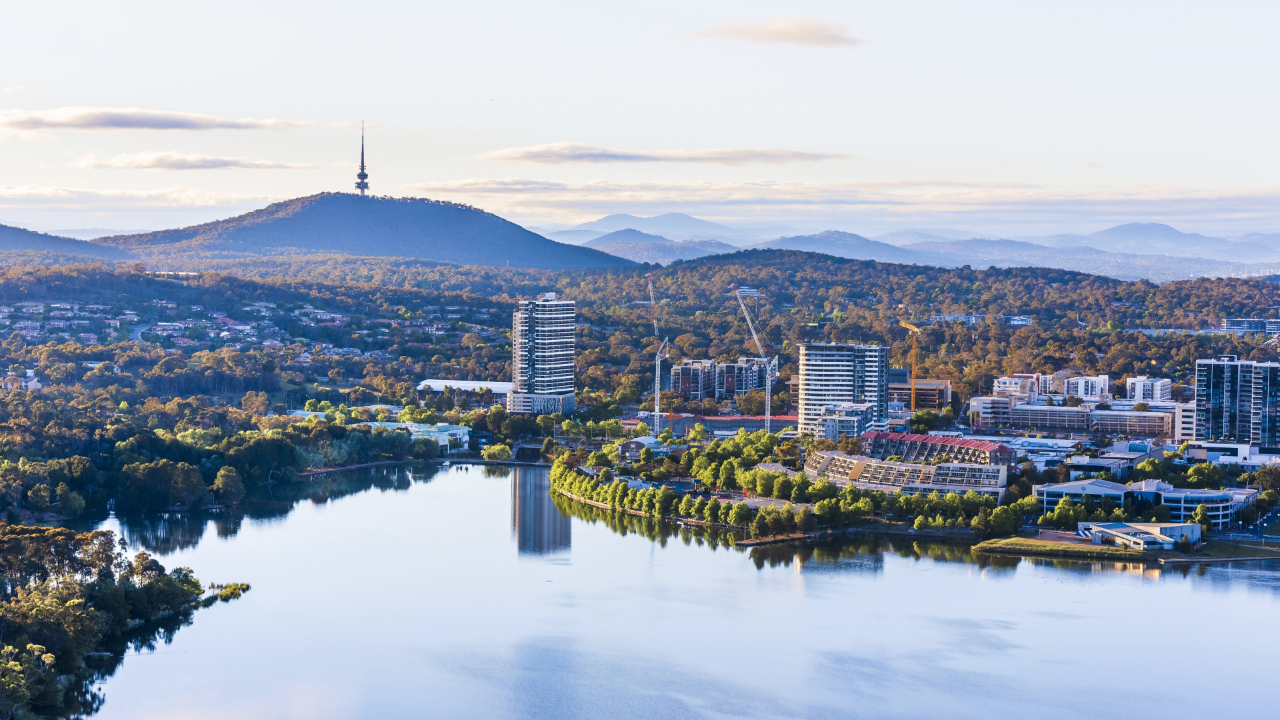 Basic expenses
There are a few basic expenses you'll need to budget for when considering the cost of living in Canberra.
Accommodation
Whether you choose to live in university-approved housing at UC's Bruce campus or find your own place in Canberra, your accommodation costs will vary depending on your preferred living arrangements.
There are over 2,500 beds available in UC's approved accommodation, and our four residences are located on or close to campus. You can choose from studio apartments or multi-share apartments with private bedrooms. Costs start from $144AUD per week and include amenities like laundry facilities and exclusive events.
If you'd prefer to live off campus, you might choose homestay or a private rental, which can vary in price from $160AUD per week for a room in a sharehouse to $400–500AUD per week for a 2–3 bedroom house. Sharehouses are a great way to save money, particularly if you cook and buy groceries communally, but won't offer the same amenities as UC accommodation.
It's also important to keep in mind that renting privately means you may have to source your own furniture. You can often find good quality (and cheap) secondhand furniture at stores such as The Green Shed or on websites like Gumtree or Facebook Marketplace.
Utilities
Along with your accommodation, you'll need to budget for home utilities such as electricity, gas and water, as well as the costs of any mobile phone or internet connections you set up. Utility bills can range from anywhere between $20–50AUD per week.
You can access free Wi-Fi in the CBD, as well as libraries, galleries and many cafes.
Transport
Wherever you choose to live, you'll still need to get around Canberra – whether you're driving or using public transport, there will be some costs to consider. Canberra is a compact city that is well-serviced by public transport so you can get almost everywhere using the bus and light rail network. Tertiary students can apply for a concession card for public transport travel, which reduces the cost to just $1.61AUD per trip ,capped at $4.80AUD per day.
If you intend to drive in Canberra, you'll need to consider the cost of purchasing a vehicle and factor in things like fuel, running costs and parking.
Cycling is a popular and cheap choice for many Canberra residents – the CBD has a great network of cycle paths for getting around easily. It's also an easy way to exercise and stay fit for free.
Food and groceries
Experiencing Canberra's great food scene at cafes, pubs and restaurants is a highlight of living in the city. As well as enjoying eating out, you'll need to budget for your everyday groceries and fresh food. There are a great range of farmers' markets, supermarkets and other produce sellers where you'll be able to buy everything you need. You'll need to budget around $100–$150AUD a week for food and groceries for one person.
If you're going to shop at larger supermarkets like Coles and Woolworths, look out for receipt and catalogue deals and stock up when things like pantry staples are on special. Apps like Half Price can help you track these discounts.
Asian, Mediterranean and Middle Eastern supermarkets often offer more unique or specialised ingredients cheaper than the big supermarkets. Discount supermarkets like Aldi and Costco also offer low prices on groceries. To buy affordable produce and support local farmers, consider shopping at local markets (like the Capital Region Farmers Market).
Meal and drink specials are a great way to experience Canberra's food scene without breaking your budget. The Happiest Hour is a free app that lists thousands of up-to-date food and drink deals at different kinds of venues. It also lists fun events and trivia nights near you. EatClub is a free app where restaurants with empty tables can upload last-minute deals, so you can get a cheap meal at a nearby restaurant on short notice.
Entertainment
There are many free things to do and see in Canberra. For example, the National Arboretum Canberra, National Museum of Australia, National Gallery of Australia and Australian National Botanic Gardens all offer free entry. You could also take a free tour of Parliament House to learn more about Australia's government.
Of course, some of Canberra's attractions cost money – but, there are still ways of accessing them cheaply. If you're a student at UC, keep your University of Canberra ID card handy, as many venues and businesses will offer student or concession discounts, for example, Questacon.
Staying fit and healthy is also easy in Canberra. It's a great place to walk or cycle around. UCFitx is UC's on-campus gym and has great deals for students.