7 October 2020: The University of Canberra's STEM Education Research Centre (SERC) has received $5.7 million in funding from the Federal Government Department of Education, Skills and Employment for its Early Learning STEM Australia (ELSA) program as announced in the 2020-21 Federal Budget.
ELSA is an Australia-wide play-based program designed to engage preschool children in Science, Technology, Engineering and Mathematics. The program includes four apps designed for children, an app designed for educators and an app for families.
ELSA has seen widespread success since its inception in 2018. The program has built capacity in over 400 educators around Australia, cutting across preschools and early learning centres. More than 4,000 children have participated over the three years of the program, developing conceptual understandings and skills that underpin STEM learning.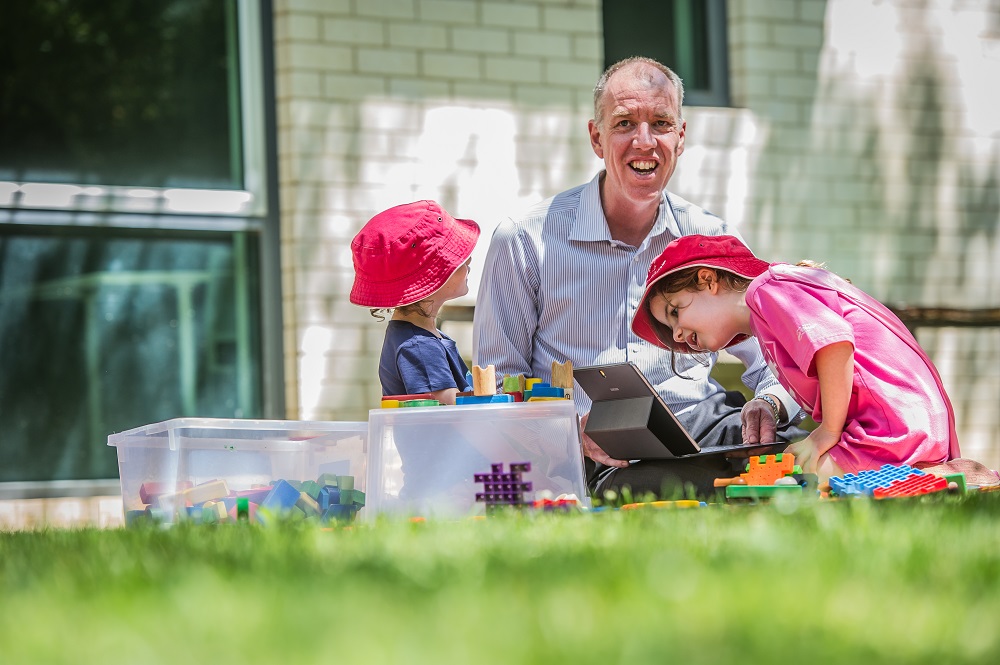 Due to its success in preschools, ELSA is currently being trialed in the Foundation year of school, offering a play-based, conceptually robust program that can be provided to children early in their schooling. Led by the world-renowned mathematics education researcher, Centenary Professor Thomas Lowrie, ELSA is informed by ground-breaking research, making the program pedagogically sound with strong links to both the Early Years Learning Framework and the Australian Curriculum.
Professor Lowrie says this funding will mean the ELSA program can now be expanded to reach more children across Australia, including those from communities with educational disadvantage.
"This funding will enable the program to progress into the first three years of formal schooling," said Professor Lowrie.
"This is great news for the long-term sustainability of the project, which continues to generate positive outcomes for educators, children and families – building confidence in educators and sparking an interest in STEM among children and parents from the formative years," said Professor Lowrie.
To learn more about ELSA, visit the SERC website.