Katarina Slavich
24 November 2020: Two University of Canberra research projects have collectively received over $850,000 in funding as part of the Australian Research Council's (ARC) 2021 Discovery Project Scheme.
Researchers from the Centre for Deliberative Democracy and Global Governance at the University have been awarded $511,809 for their project, Democratic Resilience: The Public Sphere and Extremist Attacks, which looks into how different democracies respond to extremist attacks which intend to divide people, and instill distrust and fear in multicultural societies.
The funding will enable the researchers to undertake a systematic comparative study in which they will compare the public sphere response to extremist attacks over the past two decades in six different democracies including Australia, New Zealand and the United Kingdom.
"We are particularly interested in the challenges posed by violent far right and Islamist extremists," said Chief Investigator, Associate Professor Selen Ercan.
"These are two groups with completely different political agendas, yet despite their ideological differences, they share common aims, enemies and tactics and so represent a common threat to democracy and multiculturalism."
Dr Ercan says that how the public sphere responds to these threats matters deeply for democracy.
"While resilient public spheres sustain integrative and tolerant public discourse when subjected to extremist attacks, fragile public spheres easily descend into polarisation and fragmentation," she said.
"We are interested in finding out what it is that makes some public spheres more resilient than others in the face of extremist threats."
The aim of the project is to explain both democratic resilience and fragility, and to develop measures to promote resilience.
"Conceptually, we want to develop a new account of the public sphere that is able to account for the influence of antidemocratic provocations in the political process and responses to them. This will build on a new theoretical synthesis of two prominent fields: deliberative democracy and cultural sociology," said Dr Ercan.
"Practically, we are interested in identifying best practices for public sphere actors and institutions in order to show how democracies can become more resilient in the face of extremist threats and disruption."
"We take this award as validation of the kind of work we are doing on the theory and practice of democracy," said Project Lead, Professor John Dryzek.
"It will help us move forward as a Centre and as a project team in addressing some of the most crucial questions facing democratic societies today."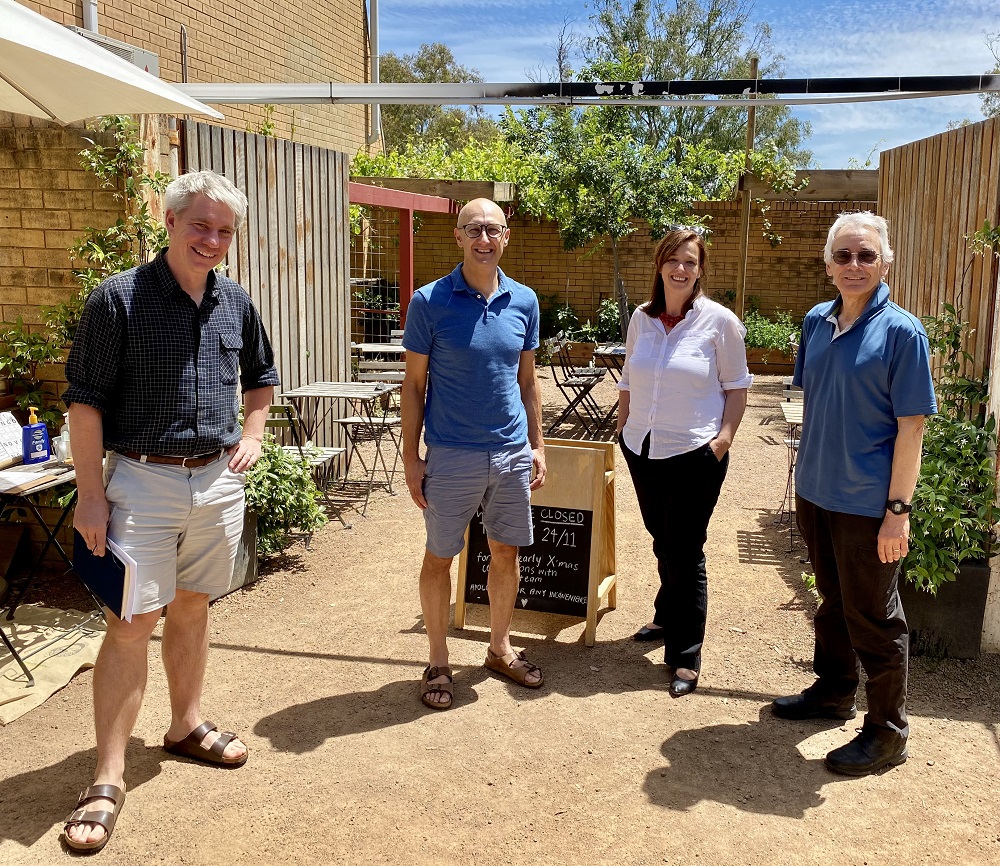 Dr Ercan and team have partnered with others in Australia and overseas on the project, including with Dr Jensen Sass from the Australian National University and Dr Peter Balint from the University of New South Wales as well as contributors from Victoria University of Wellington in New Zealand, Yale University, Newcastle University in the UK, and Scuola Normale Superiore in Italy.
The second grant was awarded to Professor Sora Park from the News and Media Research Centre (N&MRC) at the University.
Dr Park will receive $376,841 for her project, The Rise of Mistrust: Digital Platforms and Trust in News Media, which aims to investigate how trust and mistrust in news changes audience behaviour, as consumers increasingly access news through digital platforms.
Observing the global crisis of trust, the project will undertake a longitudinal analysis of trust and mistrust in news, a four-country experiment that links trust and audience responses, and an in-depth qualitative study that provides specific contexts for these choices.
"Trust in news is such an important issue at the moment when the governments, digital platforms and news media are all trying to combat fake news and ensure the delivery of quality information to news audiences," said Dr Park.
"This study will answer many of the questions that we have today regarding the role of digital platforms such as Facebook and Google as well as legacy media."
Dr Park says the research addresses questions of how to better secure trustworthy news content in an age of increasing dominance of digital platforms that algorithmically sort the range of news available to the Australian public.
"This will be of direct benefit to Australian media policymakers and regulatory agencies, as it provides the evidence base of digital platforms' influence on trust in news, and how regulators can monitor and ensure a healthy news ecosystem," said Dr Park.
"It will also enable news organisations, digital platforms and the government to understand the shift in the media environment by changing the frame of thinking towards the co-existence of trust and mistrust in news, and ways to improve the overall quality of news provision in society."
The project is a partnership with the Queensland University of Technology, the University of Oxford in the UK, Nanyang Technological University in Singapore, and the Korea Press Foundation in South Korea.