Kristyn Comino

14 March 2014: When University of Canberra forensics lecturer Jo Sandnes moved back home to Wales, the demand from her students was that great she was asked to continue to teach at the University from there.
Through the Global Forensics Program, of which the university is the only Australian institution, Dr Sandnes teaches units online in the recently re-structured Master of Forensic Studies in Forensic Science, as well as other postgraduate offerings.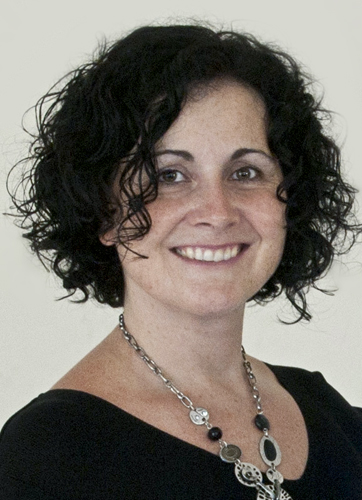 Dr Sandnes is teaching forensics at UC online from Wales. Photo supplied
"UC being a member of the world's largest international forensic science program offers unique flexibility to customise master's qualifications with unit choices to suit the student's individual preferences and professional requirements," Dr Sandnes said.
"This partnership is unique in Australia, providing unmatched access to expertise and resources in the forensic science arena."
A research fellow at the European Commission and the Royal Society of London, Dr Sandnes has a PhD in Marine Sciences from the University of Aberdeen, but went on to study a Postgraduate Certificate in Forensic Sciences from the University of Canberra.Upon moving to Australia she taught at the University for four years, and since she returned to teach in Wales last year Dr Sandnes has continued her role with the University due to positive student feedback.

Along with the universities of Florida, Edinburgh and Leicester, the University of Canberra has been teaching courses through the Global Forensic Education program online for the past six years.

Assistant professor in forensic studies Dennis McNevin said it supports the University's reputation for excellence in forensics.
"We are the only Australian university in the Global Forensic Education program, which gives our students the chance to draw from units offered at UC and internationally, accessing the expertise of the best forensic practitioners in the world," Dr McNevin said.

"In addition, they are sitting in a virtual classroom with students from many different countries, comparing their individual experiences and discussing their coursework. They gain a truly international perspective on forensic science."
He said that new forensic research units are now available in the postgraduate courses. These allow students to complete a forensic research project at their place of work.
Course convenor Chris Lennard added: "the unique aspect of our postgraduate forensic coursework program is that all of the units are delivered entirely online."

"This suits students who are already in full-time employment but seek knowledge of particular areas of forensic science for a potential career change or, for those already working within forensic science, higher qualifications for promotional purposes," Professor Lennard said.
The University also hosts the National Centre for Forensic Studies, a collaboration between the forensic sections of the University of Canberra, the Canberra Institute of Technology and the Australian Federal Police.
For more information about the University's role in the Global Forensic Education program visit the website.