International student experience at UC
/
/
/
/
/
Combining music and health: Sean Luan
Combining music and health: Sean Luan
It's not often that the worlds of healthcare and music meet. That's where Master of Occupational Therapy student Sean Luan steps in.
With his wealth of experience across a range of industries, Sean is dedicated to exploring the unique link between these two fields, and how it can help the community.
We spoke to him about his move to Australia's capital city, what it's like studying at the University of Canberra (UC), and his plans for the future.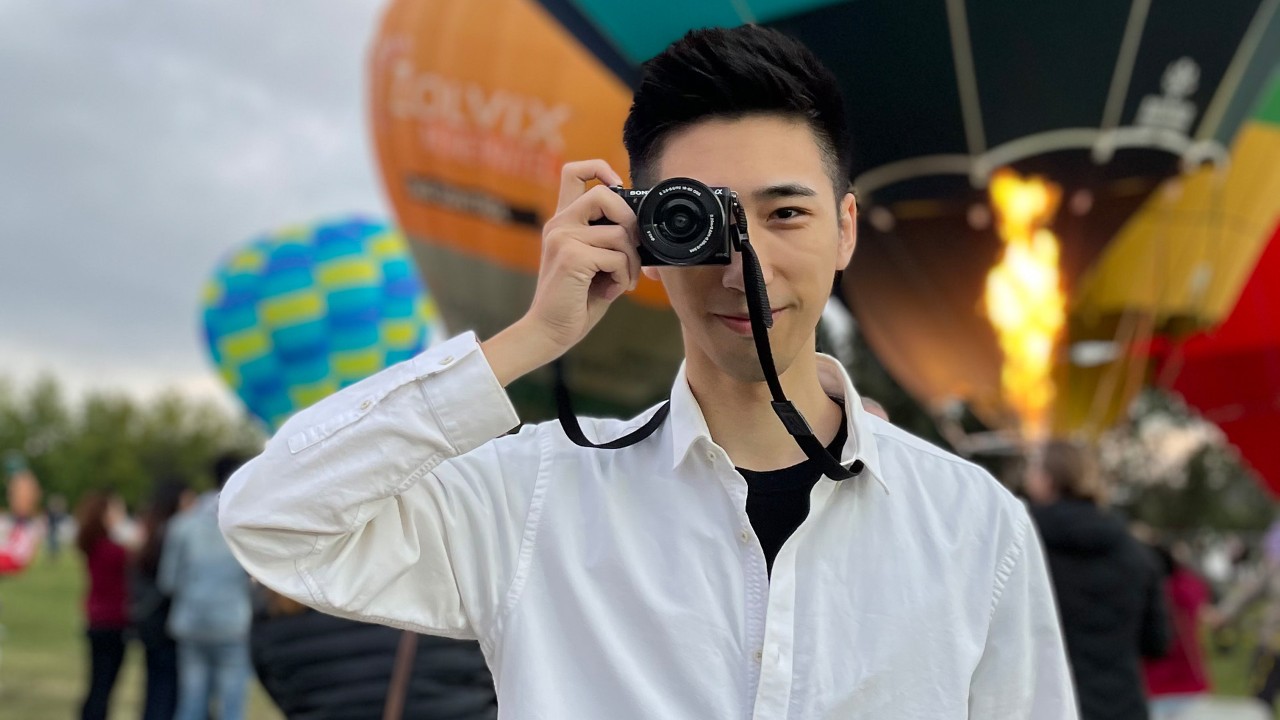 The path to occupational therapy
Sean's passion for learning has led him to study and work in many different fields. Back home in China, Sean completed a Bachelor of Music Teaching and has since explored a number of professions.
"I started to learn piano when I was six years old, and music has accompanied me for decades. However, I am always curious about people's work outside of the music field," he explains. "I use my leisure time to work and study in various fields. I used to be a food and beverage attendant, concierge, and real estate consultant. And I have also completed studies in hotel management, translating and leadership management."
After exploring such a wide variety of different industries, Sean realised that occupational therapy was the career he wanted to pursue leading to his enrolment at UC. With a master's recognised by the World Federation of Occupational Therapists, Sean is on the pathway to a successful, global career.
Studying in Canberra
Sean had already lived in Canberra for four years before starting his degree, and his love for the city was one of his reasons for choosing UC.
"There are many reasons why I stay in this city, such as its diverse and inclusive culture, friendly and educated people, and spacious living environment," he shares.
But UC's practical learning approaches and good reputation were other deciding factors.
There is no doubt that UC has earned a solid reputation as the most practical university in Canberra, with the highest employment rate and employer satisfaction. I know and work with many outstanding people who have graduated from UC," Sean says. "All in all, studying at UC and living in Canberra is an amazing experience."
The impact of a scholarship
Sean was awarded UC's International High Achiever Scholarship, which covers 20 per cent of a course's tuition fee.
"Financially, the support of this scholarship makes it possible for me to continue my studies. I have been interested in health professions for a long time, but the high tuition fee made me step back," Sean explains. "Now, with the help of the scholarship, I can use my previous savings and my current earnings to pay for tuition."
Scholarships like these can provide you with the peace of mind and confidence to focus on your studies.
"The scholarship encourages me to pursue my interests. It is like a badge that recognises my previous achievement," Sean says. "I see the scholarship as an investment that UC grants for my future potential."
Learning experiences at UC
For Sean, one of the best parts about studying at UC is having access to the university's comprehensive study tools.
"One of the most useful tools that UC provides is Studiosity, which is an online writing advice platform. As an international student, using a second language to write assignments is a challenge that many people often encounter throughout their studies. Even though we have achieved the language requirement, our language cannot be as accomplished as local students," Sean shares. "Studiosity helps me to maximise my writing skill so that I can clearly express my ideas in the assignments."
Sean also appreciates having the opportunity to experience work integrated learning and looks forward to undertaking a placement in the near future.
"Through campus study, I can learn the theory, and then when I go to a placement, I can align the theory with the practice. I believe learning by doing is the best way to set me up for my future career," he says. "Not only does the placement align with the theory that we learn from the classroom, but it also expands our social network. The placement workplace might even become our future workplace."
Future aspirations
Sean is looking forward to a career in the occupational therapy industry and hopes to draw upon his music background in the future.
"I may combine my current study, occupational therapy, with my music background and develop a series of music programs for children with special needs. I could also transfer my career from a piano teacher to an occupational therapist," he muses. "I may also go back to my home country to promote and advocate for occupational therapy as an important discipline that can improve people's well-being and health."
Advice for future students
For Sean, being an international student is all about living to the fullest.
"Be passionate about life and be passionate about study."
He adds, "Coming to Canberra to study at UC is the choice that you will not regret."