The HDR Bazaar is a sub-event of the University of Canberra Research Festival. It is open to all UC Higher Degree by Research (HDR) Candidates, HDR Supervisors, academic staff, and honours students.

It's an exciting conference-style event that showcases the diversity of UC HDR research projects. It brings together the UC research community with industry partners by hosting a series of presentations, panel discussions, workshops and networking opportunities.
Applications closed for 2023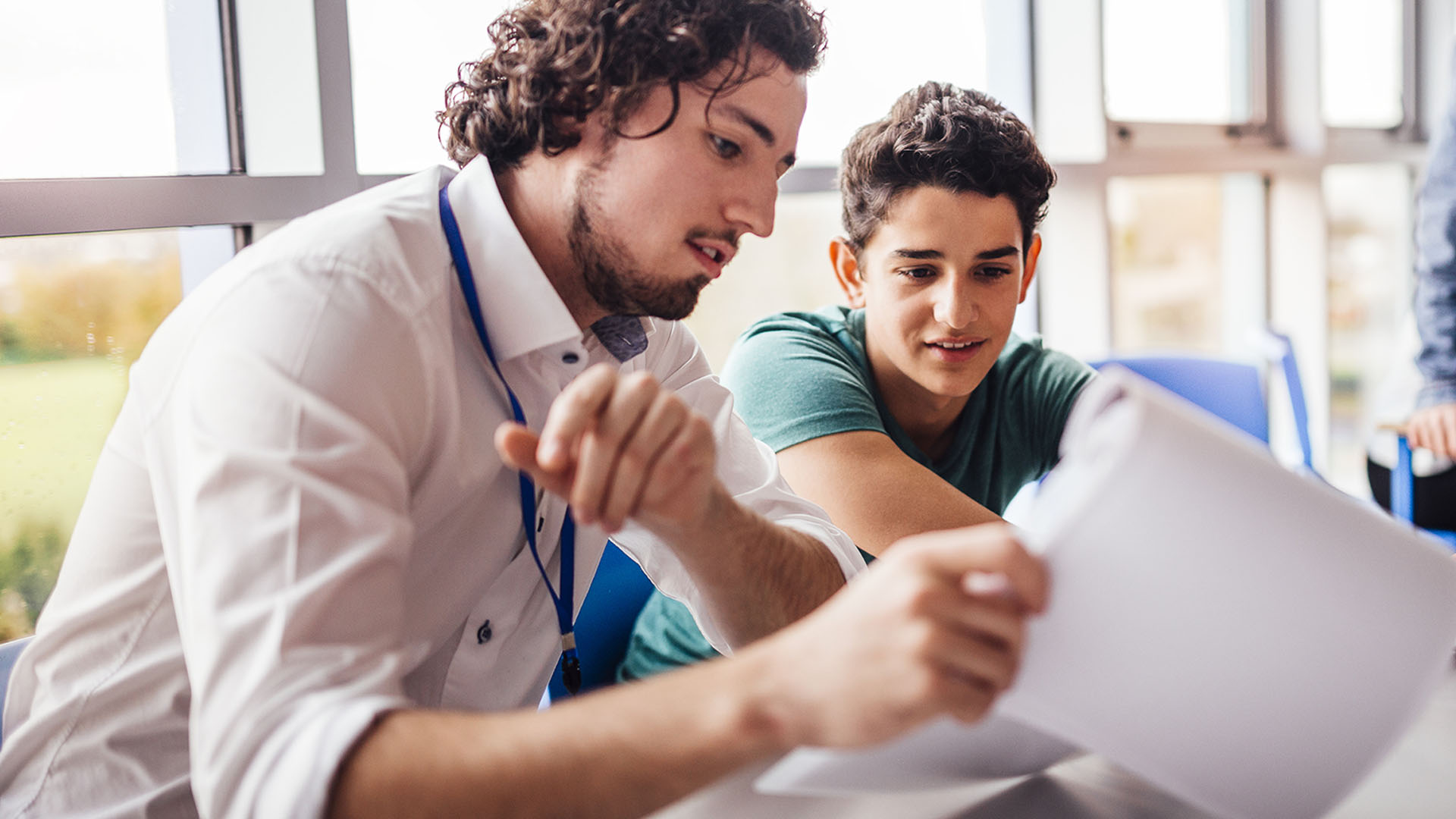 Schedule and registration
The HDR Bazaar is on Thursday 8 June as part of Research Festival Week at the UC Bruce campus, Ann Harding Conference Centre (Building 24).
View the full agenda and register through our registration portal.
The HDR Bazaar is on Thursday 8 June as part of Research Festival Week at the UC Bruce campus, Ann Harding Conference Centre (Building 24).
8:00 am - 9:15 am
Mentoring breakfast
9:00 am
Registrations

9:30 am

Official welcome and Acknowledgement of Country


9:50 am

Keynote address

10:15 am

Candidate Presentations

10:15am – Bronwyn Kosman

10:30am – Puji Rahayu

10:45am – Keira Bai

11:00am – Tricia O'Connor

Candidate Presentations

10:15am – Sharpay Wu

10:30am – Jack Mest

10:45am – Kelly Saunders

11:00am – Andrea Baker

11:15 am
Morning tea

11:45 am

Candidate Presentations

11:45am – Annaleise Naylor

12:00pm – Burhan Syaifulloh

12:15pm – Tapas Mazumder

12:30pm – Finlay McCall

Candidate Presentations

11:45am – Jane Phuong

12:00pm – Jacqui Couldrick

12:15pm – Monty Nixon

12:30 pm – To be confirmed

12:45 pm

Candidate Poster Presentations
Continued over lunch

1:30 pm

Lunch
Candidate posters still available for viewing and discussion

2:00 pm

Panel discussion
Candidate talk: Things I wish I knew

Workshop
Getting your research published
Professor Benedict Sheehy

3:05 pm

Panel discussion
Respectful relationships: Men as advocates

Workshop
Pitching for career opportunities
Stefan Alexander, Careers UC


4:10 pm
Light refreshments
4:25 pm
Debate: Generative AI in higher education should be embraced
and
Closing plenary
5:30 pm - 6.30 pm
End of Research Festival networking reception
2022 Keynote speakers and plenary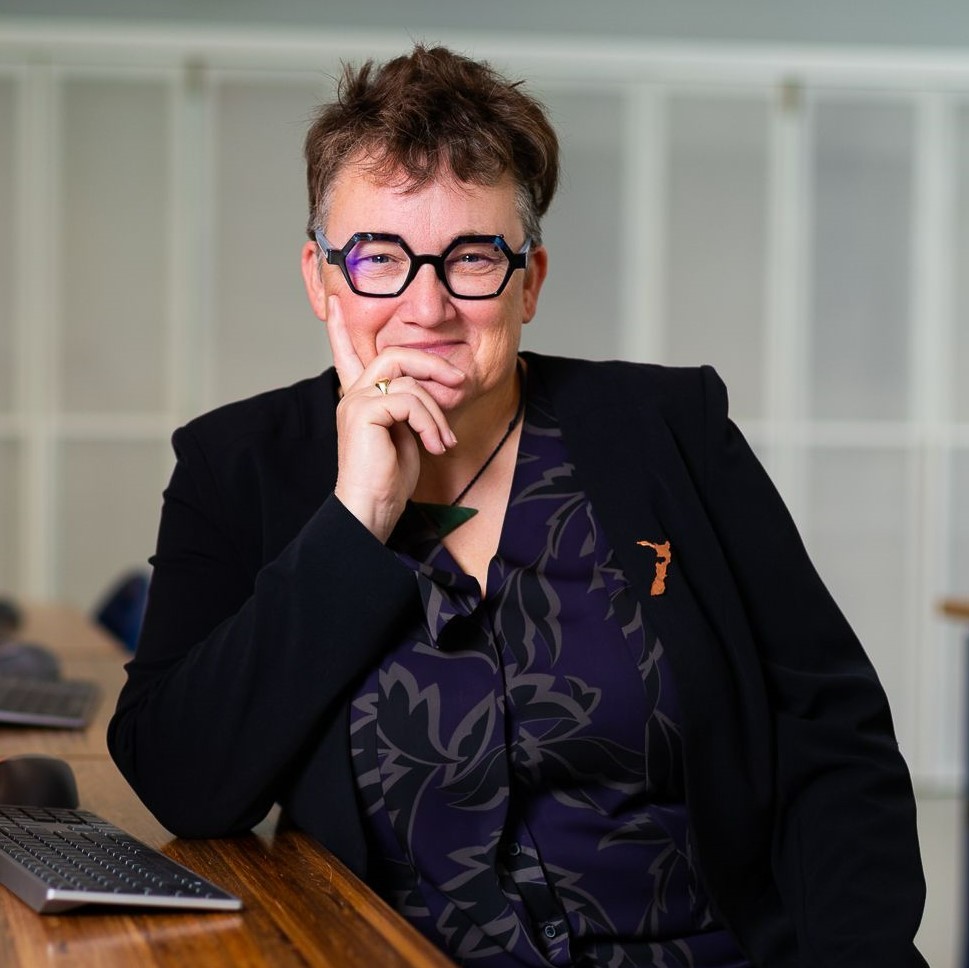 Deputy Vice-Chancellor, University of Canberra Professor Lucy Johnston
Professor Johnston joined the University of Canberra after three years as Pro Vice-Chancellor (Research & Innovation) at Murdoch University. Previously she was Dean of Graduate Research at the University of Newcastle and Dean of Postgraduate Research at the University of Canterbury, New Zealand. In 2004, she was a Distinguished Visiting Professor at the University of Connecticut. Professor Johnston completed her BA (Hons) in Experimental Psychology at the University of Oxford and her PhD in Social Psychology at the University of Bristol and is a qualified sport psychologist. She is an internationally recognised experimental social psychologist, whose research focuses on the non-verbal behaviour of individuals in social interactions. She has also undertaken research on various aspects of tertiary education.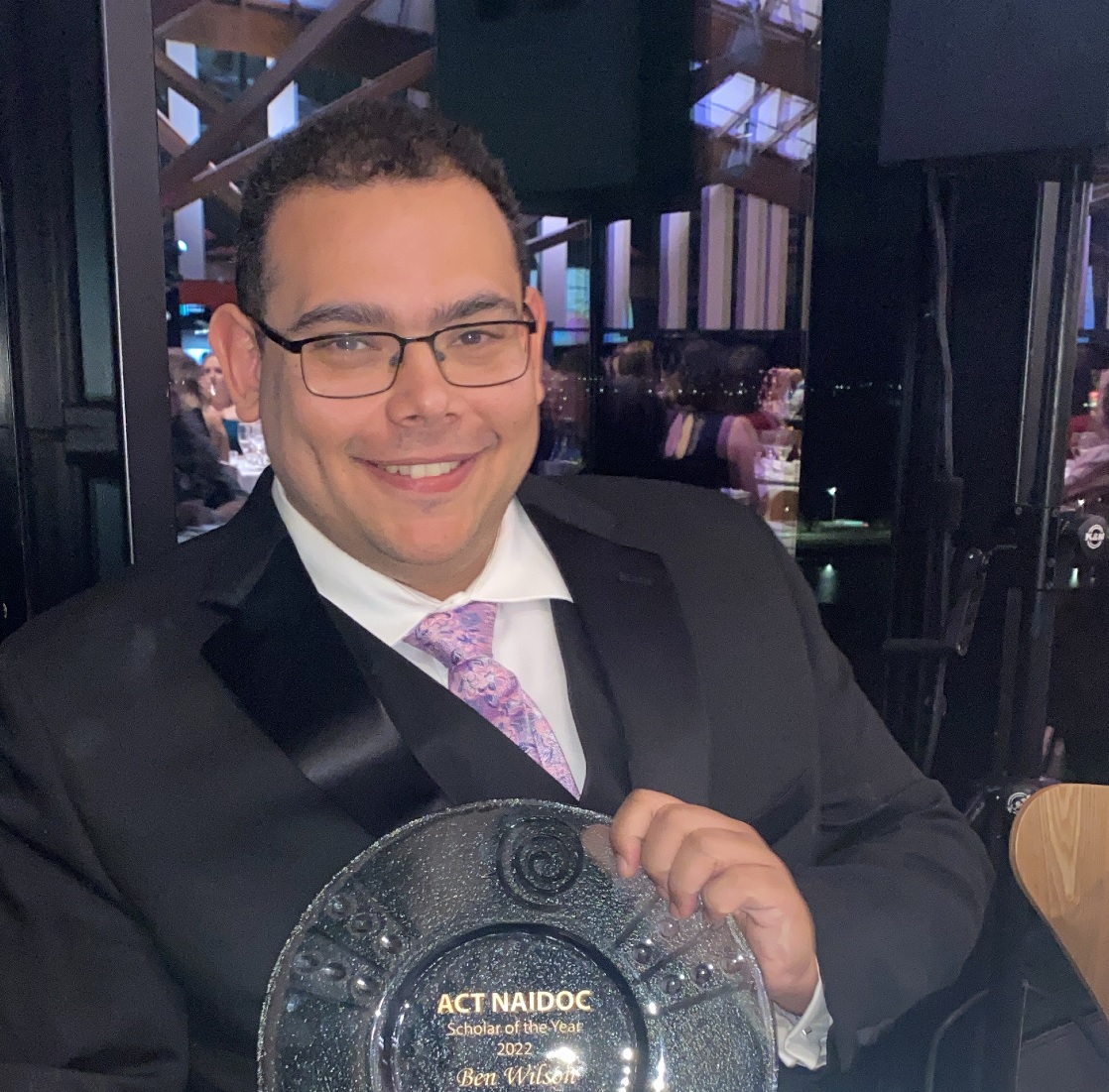 Associate Professor Benny Wilson
Faculty of Education, University of Canberra Associate Professor Benny Wilson
Associate Professor Benny Wilson belongs to Jagera Country, around the southern suburbs of Meanjin (Brisbane). He is Wagan (Crow) and Dhinawan (Emu). Benny is an educator, researcher, and facilitator within the Faculty of Education at the University of Canberra. He was awarded the prestigious title of NAIDOC Scholar of the Year for 2022. His current research explores place-based narrative as an Aboriginal epistemology and its application for modern education systems. This work aims to refocus education on Aboriginal ways of knowing, being, and doing. He believes that the solutions to some of modern society's most wicked challenges can be found by turning to the wisdom of the world's oldest peoples.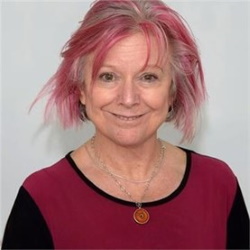 Distinguished Professor Jen Webb
Dean, Graduate Research, University of Canberra
Distinguished Professor Jen Webb is a Distinguished Professor of Creative Practice at the University of Canberra, and Dean of the Graduate Research Office. She was the inaugural director of the Centre for Creative and Cultural Research, and remains a core member of that Centre.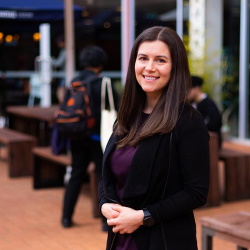 Zoe Piper has over 20 years' experience across management consulting, technology, manufacturing and investment. Through her PhD studies, Zoe explores the career development of individuals concurrently working in industry, research and government. In 2022, she founded CareerVitae to deliver insights, inspiration and tools to help people thrive in the future of work. Since September 2022, Zoe joined UC as the Dean of the College of Adjuncts.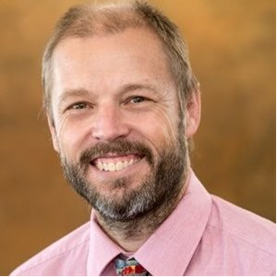 Dr Craig Davis is a Physicist with a professional background as an executive for the Department of Defence. His deep interest in innovation, however, has paved the way for a rich and diverse career in entrepreneurship, fostering the commercialisation of Australian research and innovations. His role at CBRIN gives him the opportunity to equip future business leaders and change-makers with the right tools for success. In addition to his work at CBRIN, Craig runs the GRIFFIN accelerator which he co-founded, leads workshops, innovation programs and more.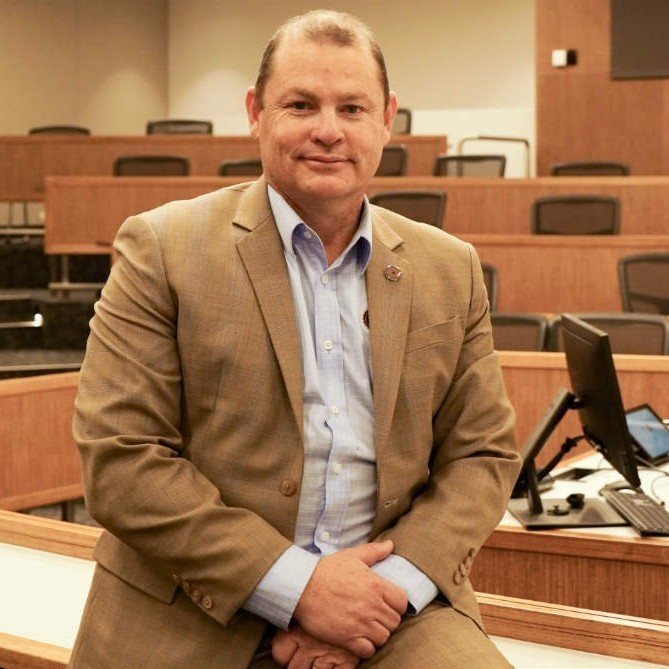 Kieran is the founder and owner of Willyama Services (Willyama). Willyama is Australia's only 100% Aboriginal and veteran owned, Supply Nation Certified ICT and Cyber professional services company operating nationally. Willyama provides services including Governance, Risk and Compliance and specialist cyber security services to clients including Defence, Airbus, Raytheon, Oracle, Service Now and Boeing. Kieran has a practical IT career spanning 30 years across a military and professional career supported by academic qualifications including an M Sc IT and is currently an Adjunct Professor in Cyber at the University of Canberra.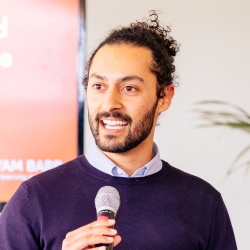 Dr Shyam Barr helps educators foster students' metacognition and self-regulated learning. He has over 15 years' experience in education. He was the winner of UC's 2020 Big Research Pitch competition, and recently spoke at TEDx Canberra 2022.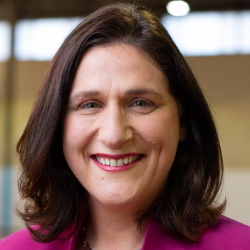 Associate Professor Catherine Ordway
Associate Professor Catherine Ordway is an international expert in the field of integrity in sport, and has specialised in anti-doping policy for more than twenty years, as well as playing competitive sport at a national level. Catherine is a sports lawyer, having acted for the Australian Olympic Committee in a legal capacity in the lead up to the Sydney 2000 Olympic Games. She has consulted on projects including the Rio 2016 Olympic Games Bid, the Budapest 2024 Olympic Games Bid, and the Gold Coast 2018 Commonwealth Games.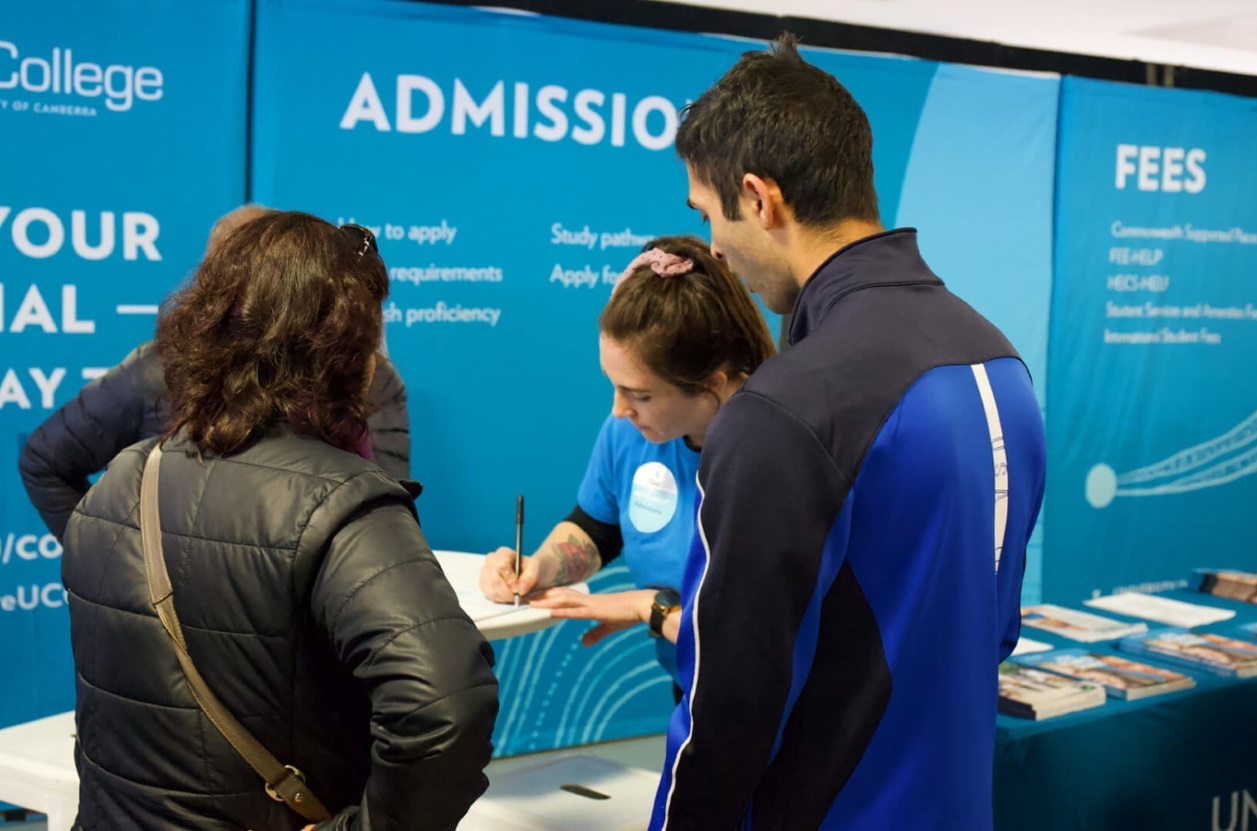 We have a range of UC service providers and some industry partners who will be coming along to share all the different ways that they support UC HDR candidates.
The HDR Bazaar Market Hall will be part of the offerings for Day 2, Friday 18 November.
Come along and have a chat!
CSIRO
Canberra Innovation Network
Careers UC
Wellbeing and Support
Inclusion and Engagement
UC Life
UC Library and Study Skills
UC Medical and Counselling
Ngunnawal Centre
Phd Plus
HDR Support