International student experience at UC
/
/
/
/
/
Top tips for securing a job in Australia
Top tips for securing a job in Australia
The University of Canberra is ranked #1 in Canberra for full-time employment and starting salaries, and we're proud of it! No matter what phase of study you're in, UC provides the guidance and support you need to gain experience in the Australian workforce. Check out our top tips to securing a job in Australia.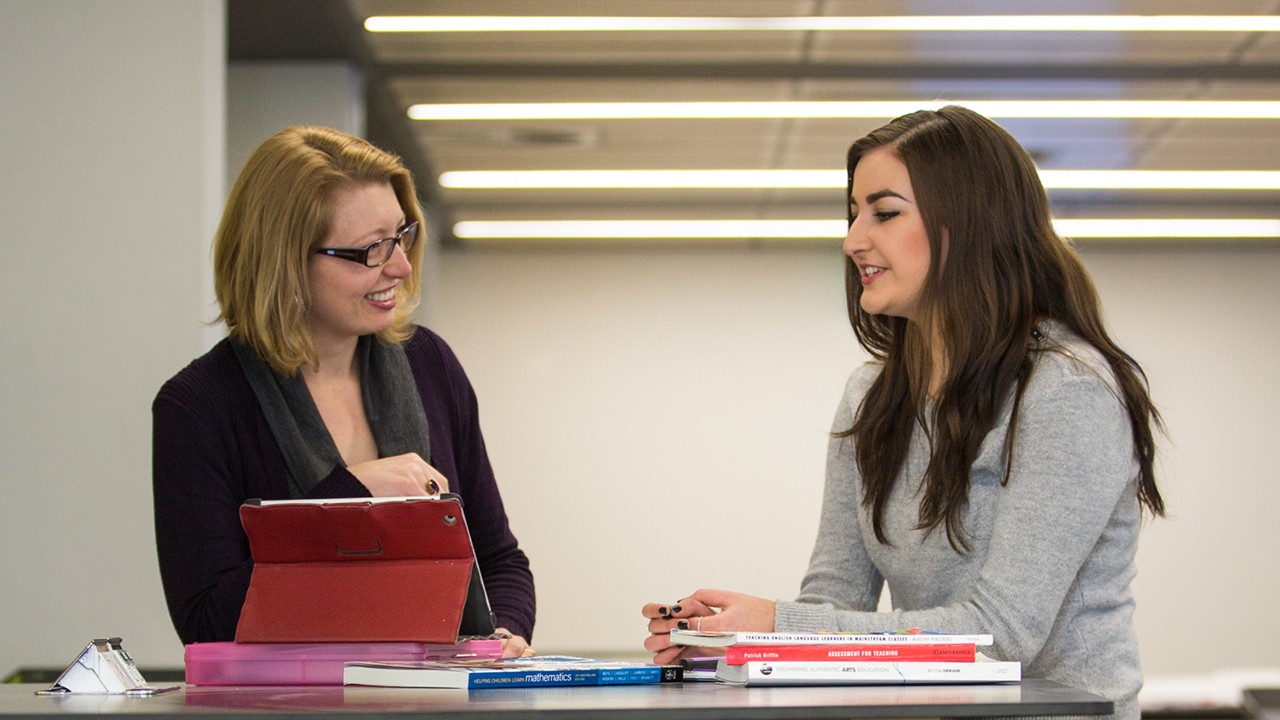 Careers UC is the universities dedicated career support service for students. They provide information on internships and placements that are relevant to your course, along with opportunities on campus and after graduation. Looking for some casual income whilst you study? Check out Jobs on Campus for casual, part-time, full-time, and contract roles at UC to support you through your degree.
2. Understand the rules of your student visa and your working rights
Typically, international students in Australia can work 40 hours each fortnight during teaching periods. You can learn more about the specifics of working while studying by using our fact sheet.
It's important that you understand the restrictions and rules of your student visa, and that you also are aware of your working rights in Australia, particularly in regards to pay (remember: Australia has a strict minimum wage). Doing so will ensure you're working safely and legally. The Fair Work Ombudsman is an important resource to familiarise yourself with. They offer information about your working rights as an international student.
Another tip is to apply for a Tax File Number. While not compulsory, if you don't have one, you will have more tax withheld from your wages or pay more tax on your bank interest.
3. Refresh your resume
Once you've checked in with Careers UC to get the best tips on securing work, it's essential to get your resume up to date. There are plenty of great free services like Seek's cover letter and resume templates, Word and Google Doc templates, and even Canva templates to help stand out from the crowd.

Once you've got the design sorted, it's time to list your latest wins, best achievements and why you're the right person for the job. You don't need to write an essay, but a short description of your previous jobs, along with a short covering letter can help future employers see what value you'll bring. Need more advice? Check out our top tips for writing your CV for an Australian employer.
4. Check, check, and double check

Nothing can disqualify you from a job faster than a typo or a sentence that doesn't make sense. It's always worth sending your cover letter, resume, and any other attachments to a friend or careers advisor to proofread before you send in an application.

If you're in a rush, Grammarly is a good option for a quick spelling and grammar check to ensure that all the words on the page make sense.
5. Review job boards regularly

If you're looking for a job in Australia, you will need to dedicate time to searching for vacancies. Knowing where to look is an important first step! In Australia, websites like Indeed and Seek are some of the most common online job boards, with smaller sites like Jora, Jora Local and Ethical Jobs offering great options too.
Job boards like LinkedIn
allow you to personalise what ads you might see. This not only helps you save time when looking for work, but helps you find roles that are relevant to your skill set, giving you a better chance for success.
Make sure to utilise 'job alerts' where possible. This means you will get an email or notification when a job that meets your criteria is published online, so you can be one of the first to apply.
6. Find part-time work in Canberra
One of the best ways to secure a job is to have experience in the workplace, with job-ready skills.
Canberrans have the largest disposable income in Australia. This means that there are plenty of casual and part-time jobs available in industries like hospitality and retail. These kinds of roles are perfect for students – they offer flexible working hours so you can schedule them around your studies. Roles can include sales assistant, barista, waiter, receptionist, or administrative assistant, and you can develop skills such as money handling, working in a team and customer service.
There are also a range of hobs available on campus at UC in roles like Student Ambassador and Student Mentor, as well as internship and volunteering opportunities.
7. Gain hands-on experience in your field of study
You might need experience to gain employment, but how can you get experience without getting a job in the first place? If you're struggling to get a paid job due to a lack of experience, volunteering your time and undertaking work experience or internships are a great way to build work-ready skills to put on your resume.
Luckily, many courses at UC offer Work Integrated Learning (WIL), helping you to gain industry experience while studying. This can involve guest lectures, internships, working on real case studies, field trips and projects with local, national and international organisations. Chat to faculty staff to see what WIL is available to you.
8. Network!
As the saying goes, it's not always what you know, but who you know. Networking with people and connecting with professionals is a great way to find out about job opportunities before anyone else. Meeting professionals in-person is also a wonderful way for your personality and individuality to shine - something that is difficult to do in a written job application. So, when you're looking for work, you can reach out to your new network and let them know to think of you when job opportunities arise.
If you're nervous about going outside your comfort zone and speaking to strangers, we've put together a guide on networking for introverts.
Ready to launch your next job search? Get in touch with Careers UC to learn more about how we can help you pursue your career goals today.