About the JSPSAAA annual symposium
The annual symposium of the Japan Society for the Promotion of Science Alumni Association in Australia (JSPSAAA) will from 22-23 November at the Shine Dome, Australian Academy of Science in Canberra.
This is an opportunity to celebrate the collaborative links between Australia and Japan. Speakers from both countries will showcase their research, promoting collaboration and networking.

The conference is proudly sponsored by the Australia-Japan foundation initiative(DFAT) and the University of Canberra.
You are cordially invited to attend and/or present your research.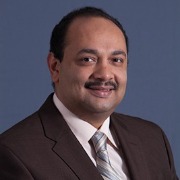 "Pede maecenas volutpat quisque mollis placerat non lorem venenatis malesuada semper. Si habitasse mi sem lacinia vitae est per curabitur."
Associate Professor Ashraf Ghanem
Chair, JSPSAAA Symposium
Registration for this conference is free. You may also apply for a bursary if you wish to attend and present.
Nearest parking

Paid parking is available in the Nishi Building, on New Acton Precinct, and on London Circuit.
Three-hour parking is also available out the front of The Shine Dome and across the road at the National Film & Sound Archive.
---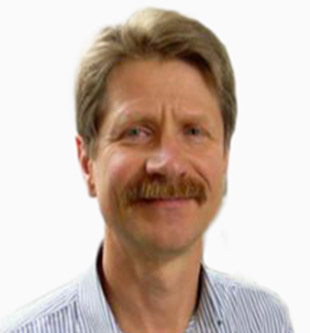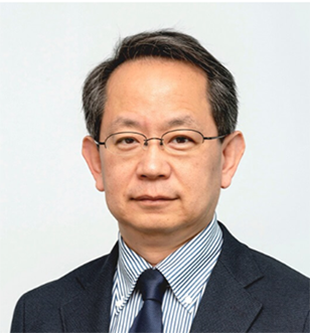 About Dr Hosako
Iwao Hosako received his PhD from the University of Tokyo in 1993. After two years at ULSI Laboratory of NKK Corp. from 1993 to 1994, he joined Communications Research Laboratory (former name of NICT). He is currently the Executive Director of the Beyond 5G Research and Development Promotion Unit and Director General of the Terahertz Research Center at the National Institute of Information and Communications Technology (NICT), Japan. His research focuses on terahertz semiconductor devices, cameras, wireless systems, standards, and regulations. He has served as Vice Chair of the IEEE 802.15.3d Task Group and is currently Vice Chair of the IEEE 802.15 Standing Committee on Terahertz (SC-THz) and IEEE 802.15.3mb. He served as a working group member of the Beyond 5G (6G) Promotion Strategy Roundtable of the Ministry of Internal Affairs and Communications, Japan from January 2020 to June 2020.
How to use terahertz wireless communications at 6G
In the next generation of mobile communication systems (beyond 5G or 6G), terahertz radio communication is expected to be introduced, enabling ultra-high speed of over 100 Gbps using the frequency band above 100 GHz. The attractiveness of terahertz radio, the use cases, the current status of R&D, etc. will be discussed.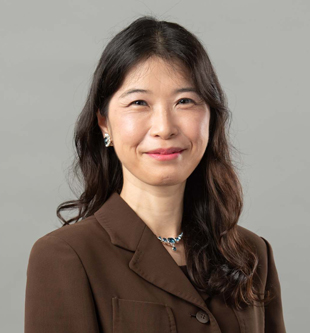 About Dr Chiharu Tokoro
Dr. Tokoro is received her PhD from the University of Tokyo, Graduate School of Engineering. Currently, she is a professor at Waseda university and the University of Tokyo. Her research is focused on advanced separation technologies for resource circulation, especially mineral processing, chemical engineering, and powder processing for waste/wastewater treatment and recycling. She is the author of 16 books, over 150 articles, and more than 20 inventions. She is also a member of the Science Council of Japan (SCJ) and the Engineering Academy of Japan (EAJ). She has also fulfilled her duty as a Director or a leading position of several academic societies in Japan.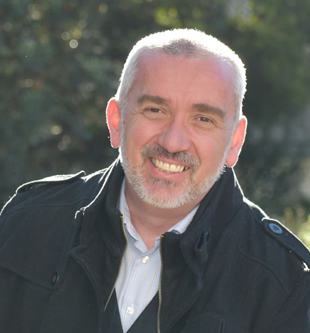 About Dr Nenad Naumovski
Dr Nenad Naumovski (PhD, MAIFST) is a Chef, Food Scientist and Molecular Nutritionist and works at the University of Canberra (ACT, Australia) as a Professor in Food Science and Human Nutrition. He leads a Functional Foods and Nutrition Research Laboratory (FFNR Laboratory) and holds academic conjoint positions as the Visiting Professor at the Harokopio University of Athens (Athens, Greece), Abertay University (Scotland) and University of Newcastle (Australia). Nenad has a strong research interest in the development of functional foods and the effects of food and nutrients on psycho-cardiometabolic markers associated with healthy ageing.
The role of food science and human nutrition on development of functional foods for the management of stress, anxiety and sleep
There is strong evidence that supports the importance of adhering to adequate dietary patterns in the overall human health. The rise in technological advancements, convenience of quick and easy meals to prepare, accessibility and overindulgence in ultra-processed foods were seen as the hallmarks for majority of the health issues currently seen in the world. With the global population on increase and consequences of recent pandemic (economical, physical and psychosocial) it is a no surprise that the levels of stress and anxiety in the population are also on the rise. Furthermore, poor dietary choices and some aspects of mental health are directly related, allowing for the continuation of vicious cycle of this two-way relationship. This presentation will include the findings from current studies relating to some of the functional foods and nutraceuticals as well as adhering to different dietary approaches that may be used in coping with stress, management of anxiety and improvements in the quality of sleep. Some of the most common functional foods and beverages of animal and plant origin including their active functional groups will also be presented.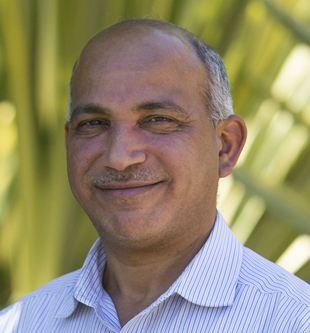 About Dr Hussein Znad
Dr. Hussein Znad is an Associate Professor in Chemical Engineering in the Western Australia School of Mine: Minerals, Energy and Chemical Engineering (WASM:MECE) at Curtin University, Australia. He is also the School Director of Graduate Research, and the project lead for Australia-Japan Research Collaborative Network (AJF2022099). Hussein has more than 17 years of experience in microalgae and algal environmental applications, resources recovery, the development of catalytic, photocatalytic, and biocatalytic processes for wastewater treatment, CO2 mitigation, biomass, and biofuel production (biohydrogen and biodiesel), with more than 100 peer-reviewed publications, with an h-index of +36 according to the SCOPUS database (h-index=+39 Google Scholar). Hussein is a recipient of the 2022 Curtin University Aspire Award, the 2020 Faculty Global Positioning Award, and many Japanese research grants (JSPS 2007-2009, MIF 2005, Tokyo Tech 2018; HORN 2013, 2017, 2019, and 2023). Hussein is currently serve as an Editorial Board member for Science of the Total Environment (IF=10.753; Elsevier) and Molecules (Green Chemistry) (IF=4.927; MDPI). Hussein is also a visiting Professor at Fukuoka University in Japan, and adjunct Associate Professor at School of Engineering, ECU, Australia. Executive Committee member and Western Australia representative for Japan Society for the Promotion of Science Alumni Association in Australia (JSPSAAA).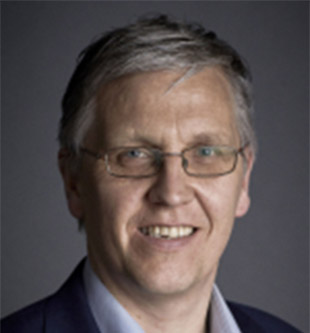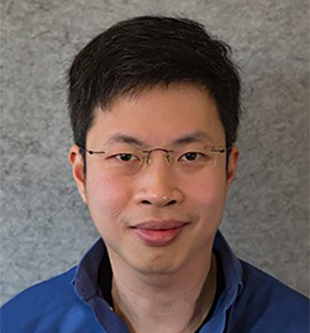 About Dr Withayachumnankul
Withawat Withayachumnankul completed Bachelors and Masters degrees in electronic engineering at King Mongkut's Institute of Technology Ladkrabang (KMITL), Thailand, in 2001 and 2003, and a doctorate degree in electrical engineering with a Dean's Commendation at the University of Adelaide, Australia, in 2010. Also in 2010, he was awarded a three-year Australian Research Council (ARC) Postdoctoral Fellowship. In 2015, he was a Research Fellow of the Japan Society for the Promotion of Science (JSPS) at the Tokyo Institute of Technology. Dr. Withayachumnankul is a Professor with the University of Adelaide, and the Leader of the Terahertz Engineering Laboratory. He has been a Visiting Researcher at Osaka University since 2017. Currently, he serves as a member for the Australian Research Council (ARC), and College of Experts and as a Track Editor of the IEEE Transactions on Terahertz Science and Technology. Between 2017 and 2018, he was the Chair of the IEEE South Australia Joint Chapter on Microwave Theory and Techniques (MTT), and Antennas and Propagation (AP). He has authored and co-authored more than 100 journal publications. In recent years, he has been the lead investigator for four ARC grants, totalling to over AUD 1.5 million. His research interests include terahertz waveguides, metasurfaces, antennas, radar, communications, metrology, and non-destructive evaluation. He was the recipient for the IRMMW-THz Society Young Scientist Award 2020.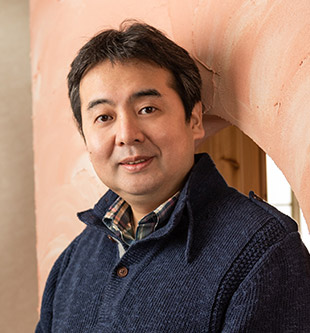 Abour Prof Kei Murayama
Diagnosis and Therapeutics of Intractable Disease, Intractable Disease Research Center and Department of Pediatrics, Juntendo University Faculty of Medicine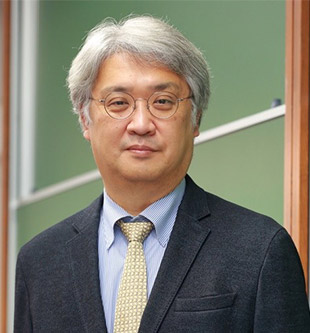 About Prof Kenji Kajiwara
Prof Kenji Kajiwara is Director of the Institute of Mathematics for Industry, Kyushu University.
Development of Mathematics for Industry in Asia Pacific Area: New Research Area, Education and Platform
In this talk, we exhibit activities of "Mathematics for Industry" (MfI) in Japan, initiated by the Institute of Mathematics for Industry(IMI), Kyushu University founded in 2011. MfI intends to develop a new research area of mathematics formed by responding to the needs of industries. It is associated with various relevant activities, one of which is the international activities. The IMI has been trying to establish strategic international relationships putting a particular emphasis on the Asia Pacific area. To this end, we established the IMI Australia Branch jointly with La Trobe University in 2015 as a base in this area. We will explain the various challenges made at the IMI Australia Branch, and how we overcome the difficulties in management arising from the difference of two countries.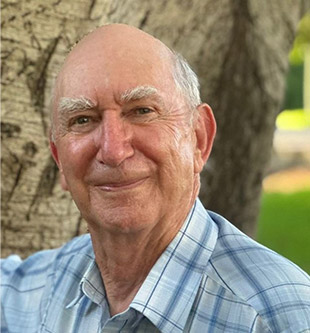 About Prof Peter Bridgewater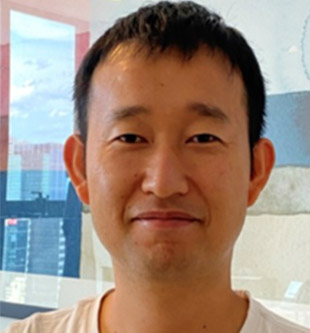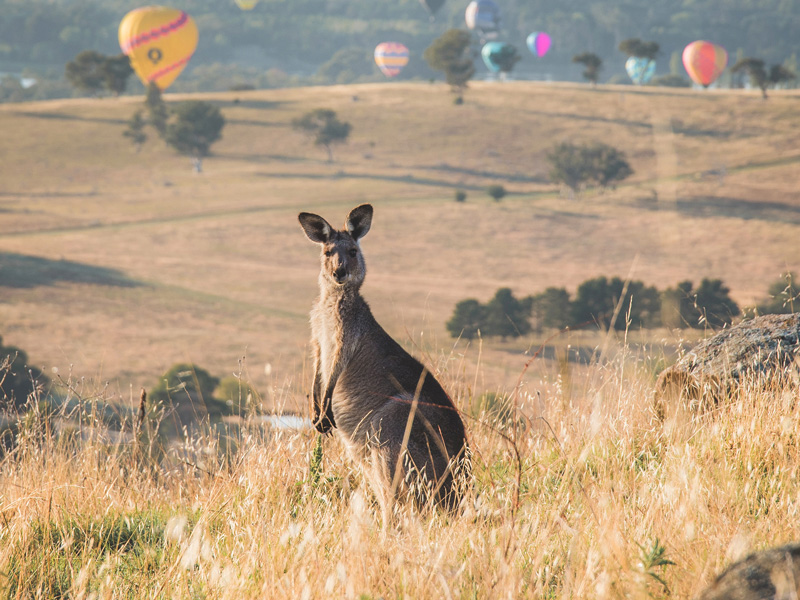 Research to impact in the Canberra Region
Held over two sessions on Monday 5 June, join us as we showcase the impact of our research collaborations with industry partners, locally and within the region.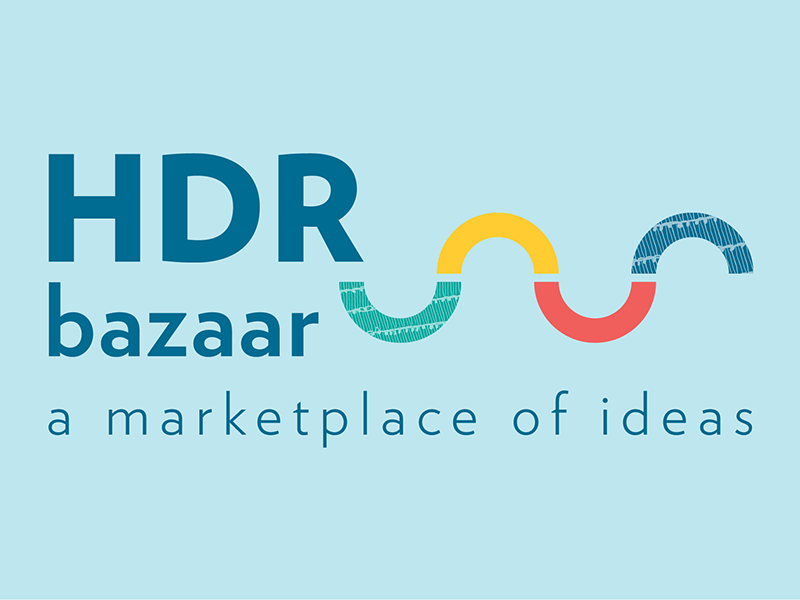 HDR Bazaar

A sub-event of Research Festival showcasing the diversity of UC HDR research projects.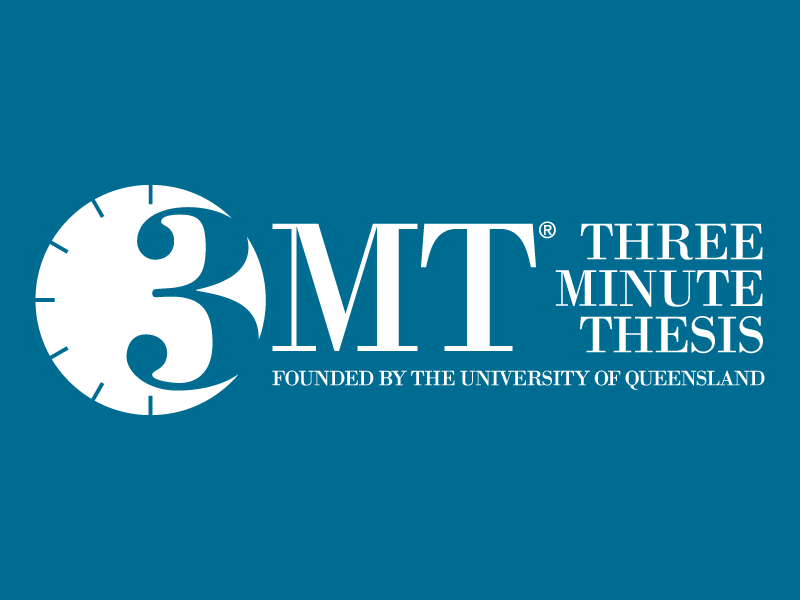 Research pitch competitions

UC's Three Minute Thesis competition heats and Faculty of Health Rapid Fire pitch competitions will see researchers pitch their research for prize money.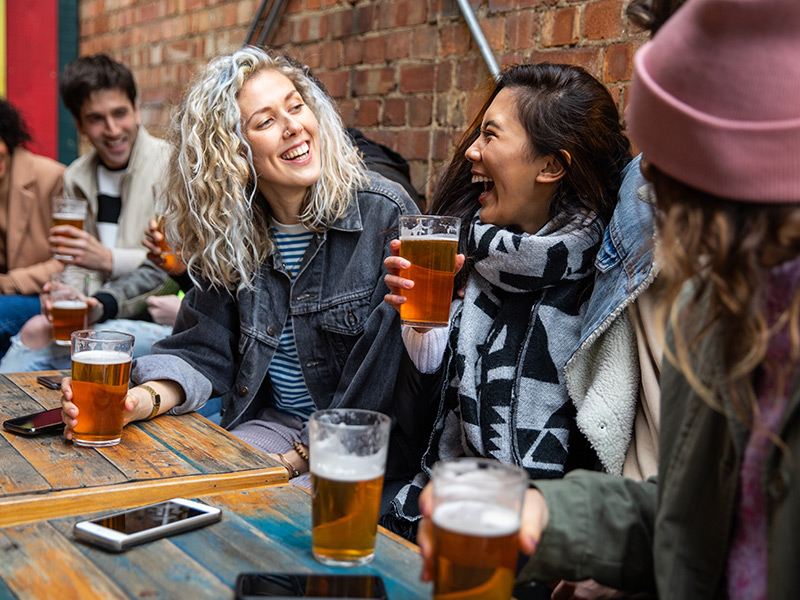 Pints and Insights
Hosted in collaboration with Cypher Brewing Co (Gungahlin) and Dr Phil Dooley (Phil up on Science), join us for an evening of brewing demonstrations and research rapid fire.

Bibendum ultricies aliquet ligula faucibus finibus himenaeos urna magna convallis. Viverra nibh molestie nunc mus non ad at.
8:00 am - 9:15 am
Mentoring breakfast
9:00 am
Registrations

9:30 am

Official welcome and Acknowledgement of Country


9:50 am

Keynote address

10:15 am

Candidate Presentations

10:15am – Bronwyn Kosman

10:30am – Puji Rahayu

10:45am – Keira Bai

11:00am – Tricia O'Connor

Candidate Presentations

10:15am – Sharpay Wu

10:30am – Jack Mest

10:45am – Kelly Saunders

11:00am – Andrea Baker

11:15 am
Morning tea

11:45 am

Candidate Presentations

11:45am – Annaleise Naylor

12:00pm – Burhan Syaifulloh

12:15pm – Tapas Mazumder

12:30pm – Finlay McCall

Candidate Presentations

11:45am – Jane Phuong

12:00pm – Jacqui Couldrick

12:15pm – Monty Nixon

12:30 pm – To be confirmed

12:45 pm

Candidate Poster Presentations
Continued over lunch

1:30 pm

Lunch
Candidate posters still available for viewing and discussion

2:00 pm

Panel discussion
Candidate talk: Things I wish I knew

Workshop
Getting your research published
Professor Benedict Sheehy

3:05 pm

Panel discussion
Respectful relationships: Men as advocates

Workshop
Pitching for career opportunities
Stefan Alexander, Careers UC


4:10 pm
Light refreshments
4:25 pm
Debate: Generative AI in higher education should be embraced
and
Closing plenary
5:30 pm - 6.30 pm
End of Research Festival networking reception
Keynote speakers and plenary
Dictum tempus pulvinar praesent per curabitur tincidunt donec taciti imperdiet cursus. Ut pretium bibendum donec lacus risus natoque. Potenti aliquet class ultrices et praesent.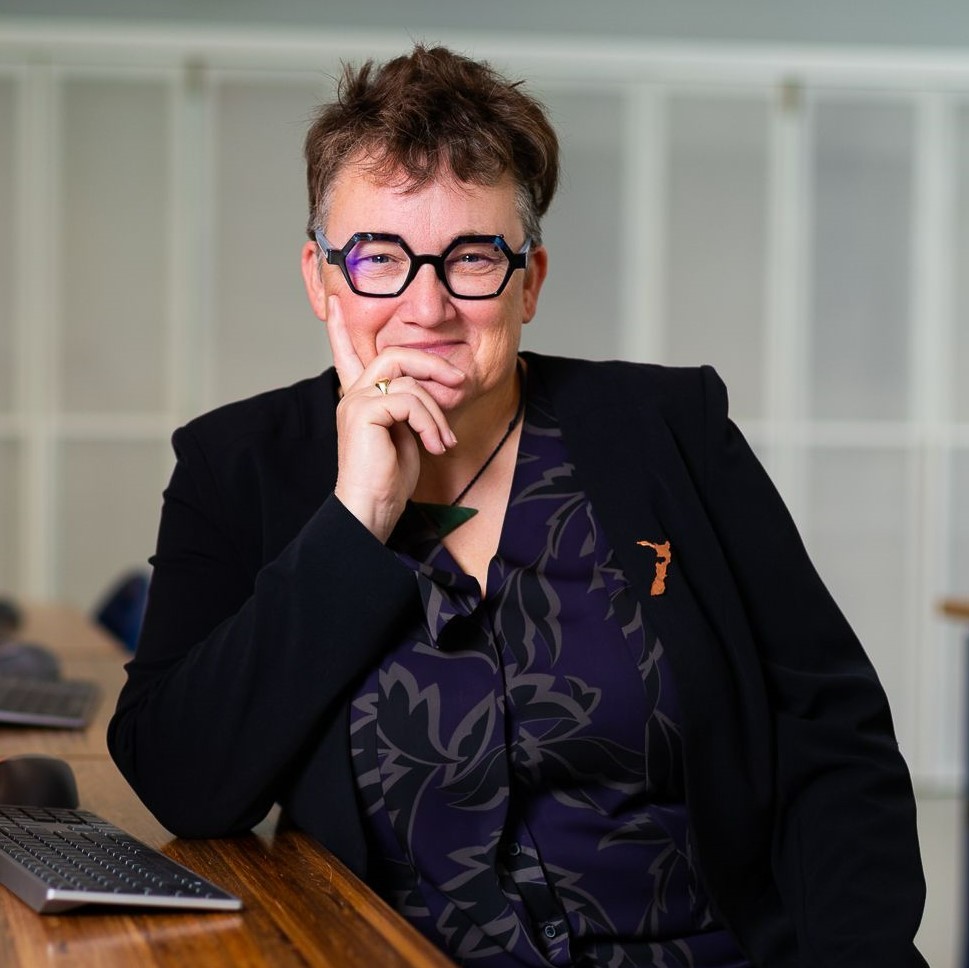 Deputy Vice-Chancellor, University of Canberra Professor Lucy Johnston
Professor Johnston joined the University of Canberra after three years as Pro Vice-Chancellor (Research & Innovation) at Murdoch University. Previously she was Dean of Graduate Research at the University of Newcastle and Dean of Postgraduate Research at the University of Canterbury, New Zealand. In 2004, she was a Distinguished Visiting Professor at the University of Connecticut. Professor Johnston completed her BA (Hons) in Experimental Psychology at the University of Oxford and her PhD in Social Psychology at the University of Bristol and is a qualified sport psychologist. She is an internationally recognised experimental social psychologist, whose research focuses on the non-verbal behaviour of individuals in social interactions. She has also undertaken research on various aspects of tertiary education.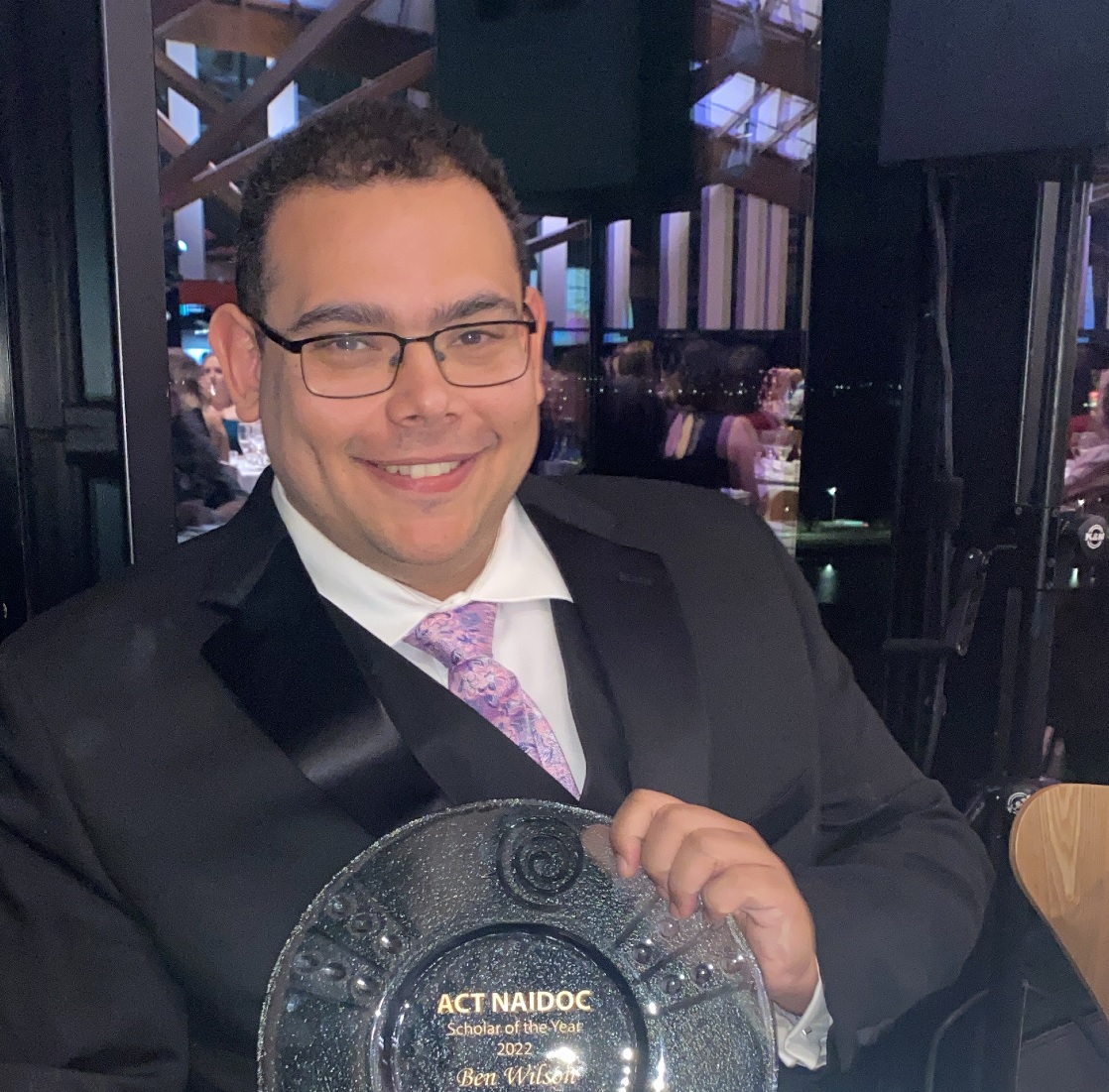 Associate Professor Benny Wilson
Faculty of Education, University of Canberra Associate Professor Benny Wilson
Associate Professor Benny Wilson belongs to Jagera Country, around the southern suburbs of Meanjin (Brisbane). He is Wagan (Crow) and Dhinawan (Emu). Benny is an educator, researcher, and facilitator within the Faculty of Education at the University of Canberra. He was awarded the prestigious title of NAIDOC Scholar of the Year for 2022. His current research explores place-based narrative as an Aboriginal epistemology and its application for modern education systems. This work aims to refocus education on Aboriginal ways of knowing, being, and doing. He believes that the solutions to some of modern society's most wicked challenges can be found by turning to the wisdom of the world's oldest peoples.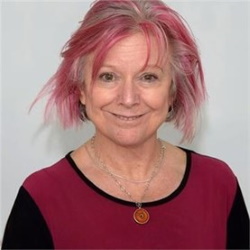 Distinguished Professor Jen Webb
Dean, Graduate Research, University of Canberra
Distinguished Professor Jen Webb is a Distinguished Professor of Creative Practice at the University of Canberra, and Dean of the Graduate Research Office. She was the inaugural director of the Centre for Creative and Cultural Research, and remains a core member of that Centre.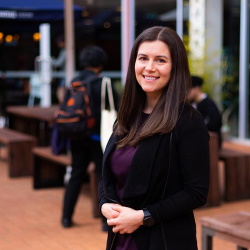 Zoe Piper has over 20 years' experience across management consulting, technology, manufacturing and investment. Through her PhD studies, Zoe explores the career development of individuals concurrently working in industry, research and government. In 2022, she founded CareerVitae to deliver insights, inspiration and tools to help people thrive in the future of work. Since September 2022, Zoe joined UC as the Dean of the College of Adjuncts.
---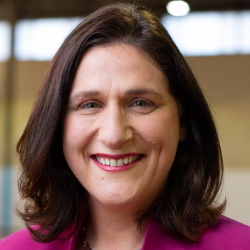 Associate Professor Catherine Ordway
Associate Professor Catherine Ordway is an international expert in the field of integrity in sport, and has specialised in anti-doping policy for more than twenty years, as well as playing competitive sport at a national level. Catherine is a sports lawyer, having acted for the Australian Olympic Committee in a legal capacity in the lead up to the Sydney 2000 Olympic Games. She has consulted on projects including the Rio 2016 Olympic Games Bid, the Budapest 2024 Olympic Games Bid, and the Gold Coast 2018 Commonwealth Games.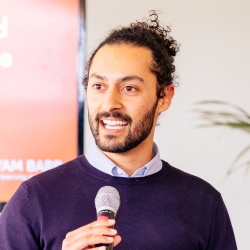 Dr Shyam Barr helps educators foster students' metacognition and self-regulated learning. He has over 15 years' experience in education. He was the winner of UC's 2020 Big Research Pitch competition, and recently spoke at TEDx Canberra 2022.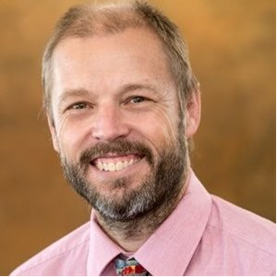 Dr Craig Davis is a Physicist with a professional background as an executive for the Department of Defence. His deep interest in innovation, however, has paved the way for a rich and diverse career in entrepreneurship, fostering the commercialisation of Australian research and innovations. His role at CBRIN gives him the opportunity to equip future business leaders and change-makers with the right tools for success. In addition to his work at CBRIN, Craig runs the GRIFFIN accelerator which he co-founded, leads workshops, innovation programs and more.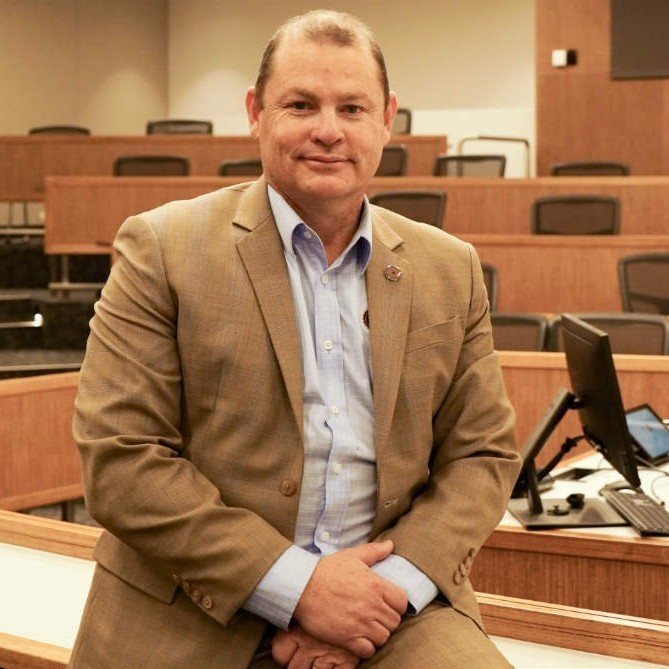 Kieran is the founder and owner of Willyama Services (Willyama). Willyama is Australia's only 100% Aboriginal and veteran owned, Supply Nation Certified ICT and Cyber professional services company operating nationally. Willyama provides services including Governance, Risk and Compliance and specialist cyber security services to clients including Defence, Airbus, Raytheon, Oracle, Service Now and Boeing. Kieran has a practical IT career spanning 30 years across a military and professional career supported by academic qualifications including an M Sc IT and is currently an Adjunct Professor in Cyber at the University of Canberra.