Print this page
Call for papers
Call for papers
Call for Papers
CFP is now closed.
Papers are invited in four streams:
a refereed scholarly stream (a work of scholarship on or about creative practice, intended for inclusion in the published conference proceedings);
a refereed creative stream (a creative work accompanied by a scholarly research statement, intended for inclusion in the published conference proceedings);
a general (non-refereed) scholarly stream; and
a general (non-refereed) creative stream; this should incorporate a scholarly framework that will be presented along with the creative element.
Papers and creative presentations are encouraged to explore, but are not limited to, the following:
Writing as homage or as theft
Collaborative practice
The economy of writing
Indigenous writing and Australasia
Sociologies of writing
Changing the guard: generational change in writing
The ethics of transgression
Writing and dispossession
Writing and property, and ownership, and authority
Abstracts
Submissions to the refereed streams should include an abstract of 200-300 words, a 100-word biography, five keywords, and the proposed contribution of up to 4,000 words for scholarly papers. The proposed contribution for creative papers should be up to 2,500 words, plus a 250-word research statement (see Appendix C of 2015 ERA Submission Guidelines for an example - http://www.arc.gov.au/sites/default/files/filedepot/Public/ERA/ERA 2015/ERA_2015_Submission_Guidelines.pdf).
Submissions for the non-refereed streams should include an abstract of 200-300 words and be accompanied by five keywords and a 100-word biography. The abstract for the non-refereed creative stream should include a description of the creative work and how it will be presented (especially where the work is not wholly or mostly text).
Please note: there is no separate abstract review process – abstracts are due with the full papers.
Panels
We encourage delegates to form their own panels (of three to four presentations—each approximately 10 minutes in length) on a topic of their choice.
Peer review
Please note that submission of a paper for a refereed stream implies your agreement to referee at least two other delegates' papers. Your own topic, and the keywords you submit with your contribution, will be used as the basis for choosing the paper we will ask you to review.
Presentations
All presentations will be limited to 10 minutes per paper (this is a summary of your argument as a contribution to a panel). Please note that creative presentations should incorporate the scholarly statement/context within the allotted time.
In order for delegates to present they must be members of the AAWP at the time of the conference.
Postgraduates
Postgraduates are encouraged to submit to the conference. If this is your first time presenting, then we strongly recommend submitting to the general (non-refereed) stream. Postgraduates will be offered the chance to speak with professors and more senior writing academics outside their immediate university about their direction and any obstacles, and to practice presenting their work.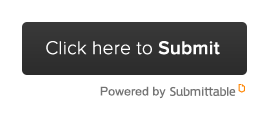 ---
The AAWP Conference
AAWP was established at the inaugural conference in 1996. It now holds annual conferences at campuses around Australasia. The annual conference is the most important forum in Australia for the discussion of all aspects of teaching creative and professional writing and for debating current theories on creativity and writing.
Some Important Dates for the 2016 conference
Abstracts and papers for review due 31 July 2016
Conference registration opens 1 August 2016
Early bird registration closes 1 October 2016
Peer review reports due 1 October 2016
Conference Organising Committee
This conference is hosted by the Centre for Creative and Cultural Research at the University of Canberra
Committee chair: Niloofar Fanaiyan
Committee members: Monica Carroll, Jen Crawford, Caren Florance, Katie Hayne, Paul Hetherington, Paul Munden, Shane Strange, Jen Webb, and Jordan Williams
Please address correspondence to aawp.conference@canberra.edu.au